Xtremegaminerd.com is supported by the readers. The purchase you make through our links may get us some commission and doesn't cost you an extra penny.
---
Wouldn't it surprise you if you find out that one of your computer product is using better a material than you expected?
I would be! A recent report from Prad.de showed that some of the 1440p monitors use 4K panels inside it that are made to work as a 1440p display panel.  It means what you really think is in your monitor may not be in it. And the reason?
According to the Prad editors, they got the report from the panel makers that cost of making a 27-inch 4K UHD panel is right now less expensive or at least equal to the cost of making a 27-inch 2560x1440p panel. That's why some of the panel makers use the 4K panel in 1440p monitors to reduce the overall cost. The reason behind doing this is when the panel supplies are low or the monitor demand is high.
We didn't have the information of which panel makers use this technique but it's highly possible that if you have a 1440p monitor, it is equipped with a 4K panel. But don't think that you will be able to use the 4K capabilities of your monitor. It simply won't work due to the limitation to 1440p resolution through the panel's firmware.
Related:- Best Gaming Monitors
If you want to know whether your QHD monitor uses a 4K panel, then you need to look carefully to notice the sharpness of the pixels. A QHD Monitor using a 4K panel will have a little blurrier image than those panels which use the true QHD panels. A sample of this is shown by the following two images:-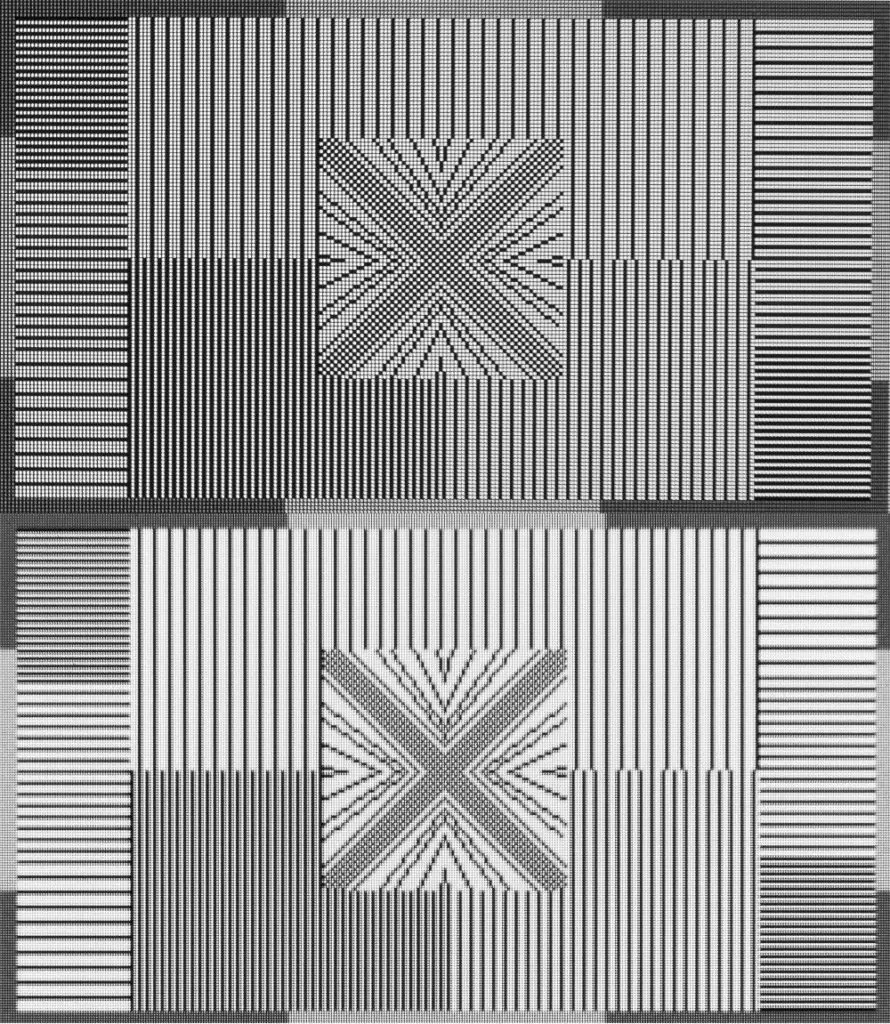 The above image is what a true QHD panel will display and the below one is a QHD panel interpolated from a UHD display at the same resolution.