I love powerful CPU coolers. Not only I like them because of their performance but also for their looks. Cryorig, which is a well-established CPU cooler manufacturer has produced many awesome CPU coolers especially low profile coolers which take very less space and are very efficient in cooling. But the biggest challenge companies like these face is the good performance with a smaller heatsink. As most of the companies use aluminium heatsink for their low profile CPU coolers due to cost, it makes them less powerful against the mid tower or full tower CPU coolers.
But this time Cryorig managed to produce a great CPU cooler for compact systems that will have the heatsink made up of Copper only and Cryorig named it C7 Cu. The C7 Cu is a low profile cooler which is all made up of Copper without any Nickel plating and therefore retains its natural Copper colour. As the company claims, this cooler provides 15% better cooling as the conductivity of Copper is better than Aluminium. Without any increase in size or adding an extra fan, this cooler should provide much better performance than the aluminium heatsink equivalents.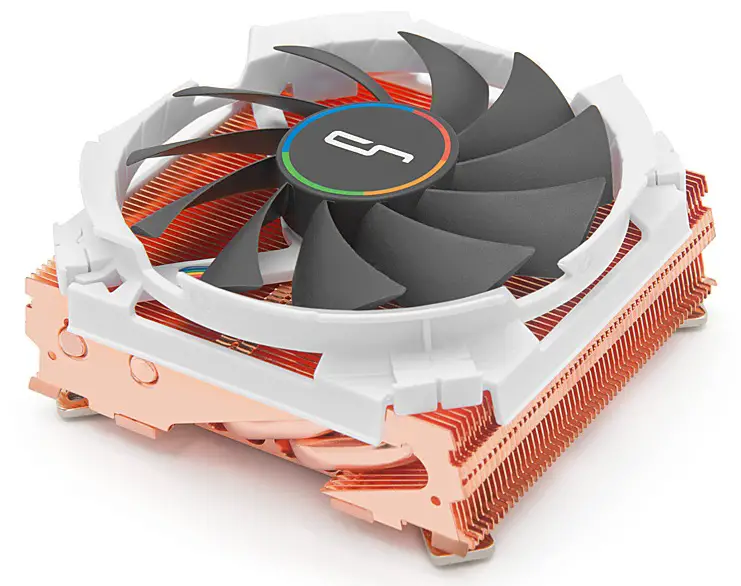 The cooler is designed in such as way that you won't have any clearance issue with memory and other components of your PC. Its small form factor size will allow you to use it in any Mini-ITX case you want. Along with the Copper heatsink, it comes with a black/white coloured Cryorig 92mm fan that operates in a speed range of 600-2500RPM at a max noise level of 30dBA. The airflow of this fan is not so much as you would expect from an airflow fan but you should count on the heatsink itself more than anything else because it is the only unique thing in this cooler.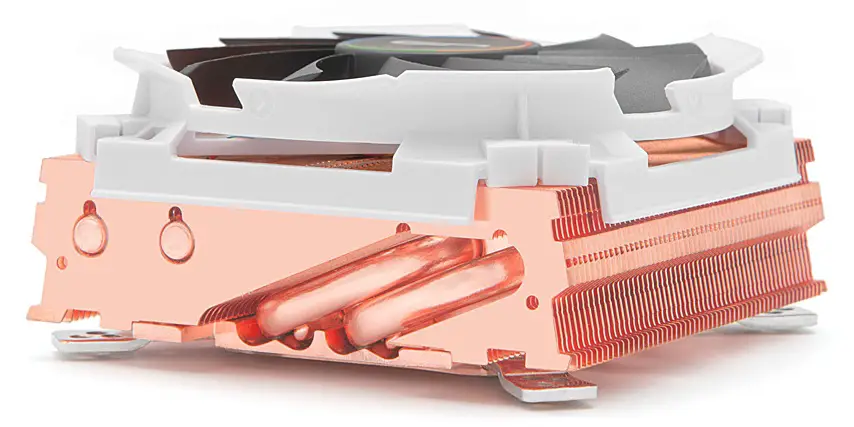 It is compatible with Intel LGA 1150, 1151,  1155, 1156 sockets as well as with AMD FM1, FM2/+, AM3/+, AM4 sockets. Weighing around 675Grams with fan, this cooler is a heavy piece and measures 97mm x 97mm x 47mm in dimensions. There are a total of 4 heat pipes each having a diameter of 6mm which is found on most of the CPU coolers and the fins have a gap of 1.2mm in between.
Cryorig is going to launch this cooler in Asia later this month and will make it available in America in May or Early June. It is priced at $50 US.