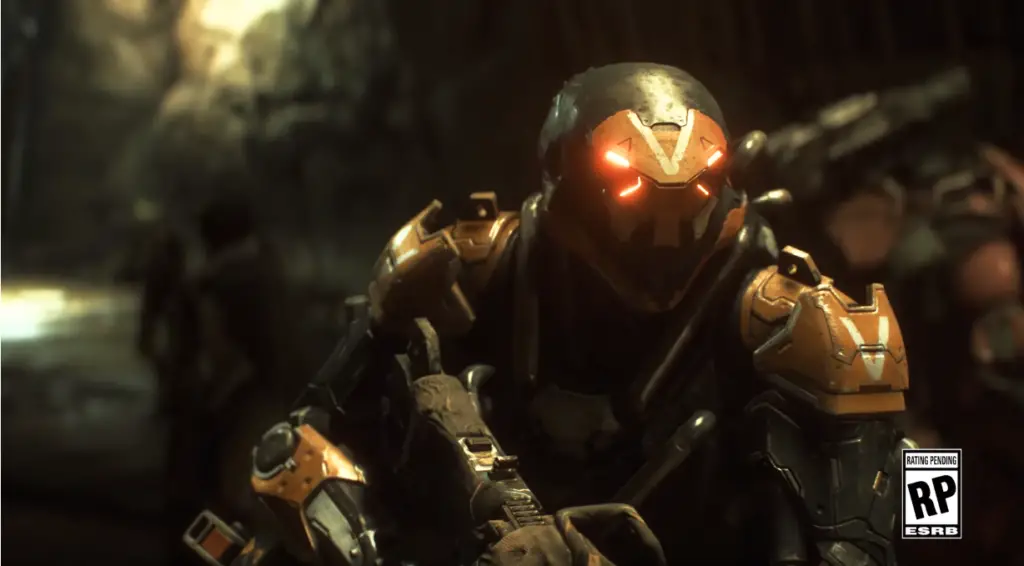 E3 is just next week, can you believe it??? And moreover already ahead of E3, we have witnessed two big titles already revealed to us earlier and the developers have promised that we will be seeing more of those E3. One of those mega-titles is Call of Duty: Black Ops IIII and the other being Battlefield V.
Now the interesting part is that the story is not finished yet as, a few days ago we have been teased with the revealing of Fallout 76, followed by Assassin Creed: Odyssey and earlier today Bio-Ware revealed about Anthem and we will be seeing it get a full reveal along with others at the E3 starting 9th of June 2018.
The video just provides us a glimpse of soldiers approaching an ancient relic type of thing followed by the game logo and information about getting more details in E3. We already know that Bio-Ware delayed the launch of the game in early 2019 at the beginning of the year which was supposed to make a space for Battlefield V, but this tease means we will for sure experience some details about this game in the E3.
"Anthem" is a shared-world action-RPG and as a player, you and your friends will be the Freelancers who are few bold characters with the courage to leave civilization behind for exploring a landscape of primaeval beauty, and confront the dangers you find. You can team up with a maximum of four players to get aid in your journey. The game comes with customization options also.
But to get full details we need to wait till the E3.