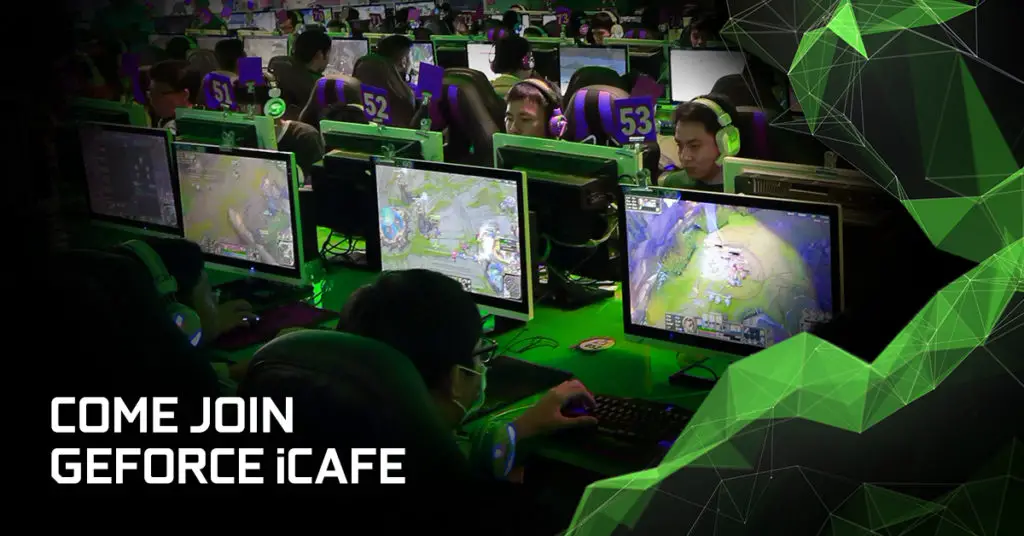 Bengaluru, India | December 19, 2019
NVIDIA launched the first GeForce-certified iCafe in 2015 to deliver the ultimate GeForce gaming experience to iCafe customers in the Asia- Pacific Region. Since 2018, the number of GeForce-certified iCafes in operation has doubled to 1,000 in the Asia Pacific region, with Jiela E-Sports Café becoming the first GeForce-certified iCafe fully equipped with the latest NVIDIA® GeForce® RTX GPUs in Bengaluru, India.
In the last couple of years, India has witnessed a remarkable rise in the gaming industry. This creates an opportunity for organizations like Jiela E-sports to enter the market and provide adequate infrastructure that accelerates a growing gaming ecosystem. With more than 700 iCafes and 10 million active members in China, Jiela E-sports have the expertise to cater to the growing Indian gaming industry. They aim to offer the Jiela franchise to 500 cafes and Master J deployment in 2,000 cafes in the next three years, in India.
"The gaming ecosystem is growing along several parameters locally. What would further the cause for gaming and gamers is the opportunity to experience high-end gaming in spaces like the one provided by Jiela E-Sports," said Vishal Dhupar, Managing Director, South Asia, NVIDIA. "Our collaboration with them is a step towards creating an accessible world-class gaming ecosystem in India."
"India is the next big destination for gaming, and the potential it holds has attracted us to be a part and contribute to the ongoing evolution of the ecosystem," said Wang Dazhu (David), founder, Jiela e-sports. "As an extension of our strategic partnership with NVIDIA in China, we are delighted to be associated with them for the launch of Jiela E-Sports Café in Bengaluru."
Jiela E-Sports, with 20 years of experience, a successful business model and their in-house Café Management Software, marks its entry in India with this 1,400 square feet space which accommodates 100 people with 42 high-end gaming PCs, all powered by NVIDIA GeForce RTX GPUs. They also plan to implement a franchise model for gaming cafes in India.