If you have been patient and waiting for a new mixed reality headset to enter the market, that day has finally come. Asus has recently announced that their new mixed reality headset, model HC102, will now be in the marketplace. The headset is one of the very few headsets specifically designed for Windows 10 and should be an easy 10-minute setup.  Then all you got to do is plug and play!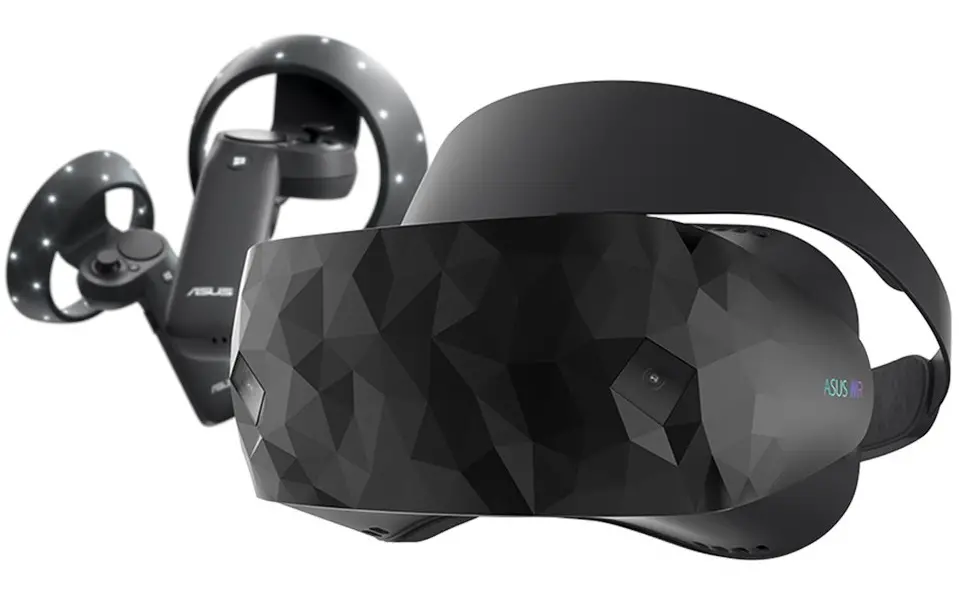 "Want the find out the best gaming controller as well? How about you try these controllers?"
Its specifications are like most of the other mixed reality headsets from Microsoft's hardware partners. It has a pair of 1440×1440 display with 90Hz refresh rate which results in 2880×1440 in total. The special addition to the HC102 is the flippable hinge so that the wearer can take a peek at the real world without having to remove the entire headset off. The design also aims to look futuristic and reduce pressure on the face and nose. It is one of the best looking ones with its hundreds of 3D polygon patterns. It has most of its weight balanced on the forehead and back of your head while only weighing less than 400g.
Unlike more popular headsets such as the HTC Vive or the Oculus Rift, it has two built-in tracking cameras in the front with six degrees of freedom, 6DoF, position tracking. In addition, the mixed reality headset uses inside-out tracking with the help of the motion controllers that has 32 LEDs which are naturally included with the headset. Hence it is the reason why there is no need to waste space with the external base or sensor stations in the room.
Asus claims that the HC102 supports over 2,000 Steam VR titles and 20,000 Windows apps. The headset is now available in many different online stores.