Gone are the days when you were afraid of heavy multi-tasking and enthusiast gaming because your laptop couldn't handle them. A lot of new Gaming Laptops are featuring high-end CPUs and GPUs that compete with the desktop. Acer yesterday announced that it is making Nitro 5 Gaming Laptops with Intel Core i7 processors having 6 cores.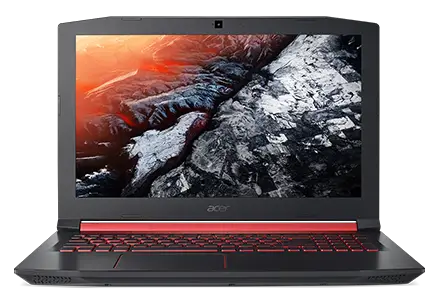 These laptops will now run at a very high-speed letting you perform multitasking, video-rendering and high-end gaming without any problem. The new gaming laptops will now feature the increased core Intel processors starting from Intel Core i5 8300H and will go up to i7. The Nitro 5 Gaming Laptop will feature up to 32GB of DDR4 RAM which is 20% more power efficient than the DDR3 memories and will come with Intel Optane Memory as well.
The storage you will get will be up to 512GB that will be an SSD for very fast boot speed and should be enough for storing a couple of big games. The laptop, however, will come with up to a GTX 1050 Ti that is fairly good for 1080p and nowhere equal to some of the best high-end laptops we have seen which come with GTX 1070/1080. But still, you will be able to play the games on high settings on a 15-inch IPS display that will provide you beautiful picture quality and good viewing angles.
The base laptop with Intel Core i5 8300H, GTX 1050, 8GB RAM and 1TB HDD starts at $749.99 and the price will go up as the specifications change. These laptops will be available from May in US and Europe for purchase.
"The new Nitro 5 provides exceptional performance at an accessible price point which exceeds the needs of most casual gamers, and also professional users that need to power through their tasks on the go."- said, Jerry Hou, General Manager, Consumer Notebooks, IT Products Business, Acer.