Xtremegaminerd.com is a participant in Amazon Associate Program and is supported by the readers. The qualifying purchase you make through our links may get us some commission and doesn't cost you an extra penny.
---
Acer has recently launched some notebooks for its users for specific tasks. Among them is the all-new Acer's Swift 5 which is a very light-weight notebook that weighs under 1kg and is for the people who want more portability. This new lightweight laptop is made for people who want to use their laptop on the way anytime they want to without feeling too much weight.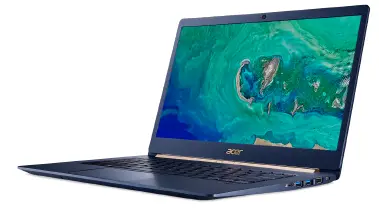 Acer achieved this by making it with the ultralight magnesium-lithium and magnesium-aluminium alloys. Magnesium-lithium alloy is used for the top and bottom cover while the palm rest area uses the magnesium-aluminium alloy. Acer also made very thin bezels so that the size of the display appear bigger and the laptop weighs lower than the previous models. As compared to the previous 14-inch Swift 5 model, it features a 15.6-inch display with Full HD IPS resolution along with touchscreen features.
This laptop will come with up to 1TB of storage and up to 16GB of DDR4 RAM for fast operation and the Intel Wireless-AC 9560 wifi that offers 2×2 802.11ac wireless Gigabit performance that will enhance sharing, streaming and online gaming. While this one is for the casual workers Acer has revealed two more heavy gaming laptops for those who love high-end gaming.
Acer revealed its all-new Predator Helios 500 and Predator Helios 300 Gaming notebooks that feature up to Intel Core i9+ processors for an ultimate non-stop gaming performance. These laptops are VR-Ready and feature up to GTX 1070 graphics card(In predator Helios 500) which would max out every game at full HD resolution.
More for you:- Best Gaming Monitors
The Predator Helios 500 laptop features either 4K UHD or Full HD IPS 17.3-inch displays with 144Hz refresh rate for fast-paced gaming while the Helios 300 features a 15.6-inch display with 144Hz refresh rate. Helios 300 is a little oriented towards budget gamers, however, still packs a powerful GTX 1060 graphics card that will provide 60+fps in almost every title.

The Helios 500 features a black body and it's very thick as compared to the budget notebook: Swift 5. It features two Acer's proprietary AeroBlade 3D metal fans and five heat pipes for proper heat dissipation. For aesthetics, it features an RGB backlit keyboard with anti-ghosting technology. While on the Helios 300, you will find a gorgeous white aluminium chassis with Gold trim. This makes it look more appealing than the Helios 500 but packs in some lower end features. You can expect some serious performance out of these two laptops while the Swift 5 is for casual use where you would want to do your work as fast as you can on the go.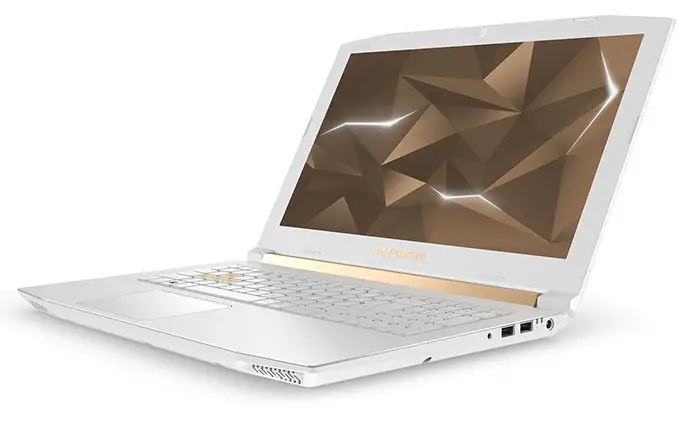 Predator Helios 500 is priced at $1999 while the price of Predator Helios 300 is yet to be revealed.