AMD's new Mobile lineup Ryzen processors feature from 2 cores to 4 cores and from 4 threads to 8 threads respectively. AMD says that its Ryzen 7 2700U is the fastest processor available in an ultrabook and its specs tell us the same. With 4 cores and 8 threads, this will be enough for multi-tasking. It features a base clock of 2.2Ghz and a boost clock of 3.8Ghz which is massive for an ultrabook and a total of 6MB of L2+L3 cache memory.
This processor is equipped with the Acer Swift 3 ultrabook which is very light and powerful. AMD wants to make VR compatible notebooks that can game easily and is also wanting to increase the family of Vega in Laptops. This is quite interesting because nobody would have thought about having VR experience on a Laptop couple years back.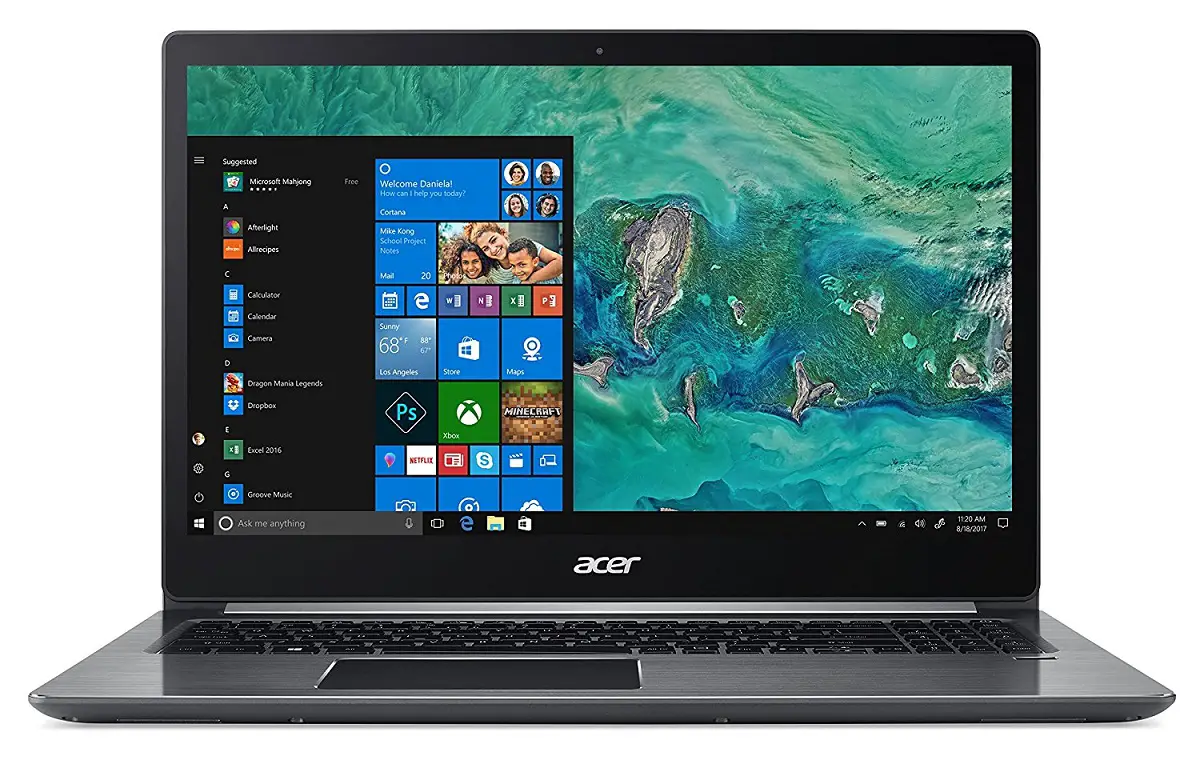 As for the Swift 3 laptop, it will have 15.6″ IPS display with 1080p resolution. For memory, it will feature an 8GB DDR4 memory which will be inbuilt and can't be expanded as reported from the Acer community forum. It will have an SSD storage of 512GB which is great and a Windows 10 Home too.
The laptop has a very sleek body with brushed aluminium finish. It doesn't even look like a gaming laptop but with Ryzen 7 2700U, it will have Radeon RX Vega 10 Graphics that has a core clock of 1300Mhz which is very impressive. All the important ports like USB 3.0, USB type  C, HDMI and SD card reader will be present on it.
The laptop will be available from 9th Feb 2018 but is right now available for pre-order and its price on Amazon is $899.99. With the increase in desktop parts prices, more people are inclined towards gaming laptops although, laptops still are not that upgradable as desktops but when the option of buying a computer part like the graphics card is not there, one can rely on devices like these.
You can check out the DOOM gameplay on this laptop here:-