Xtremegaminerd.com is a participant in Amazon Associate Program and is supported by the readers. The qualifying purchase you make through our links may get us some commission and doesn't cost you an extra penny.
---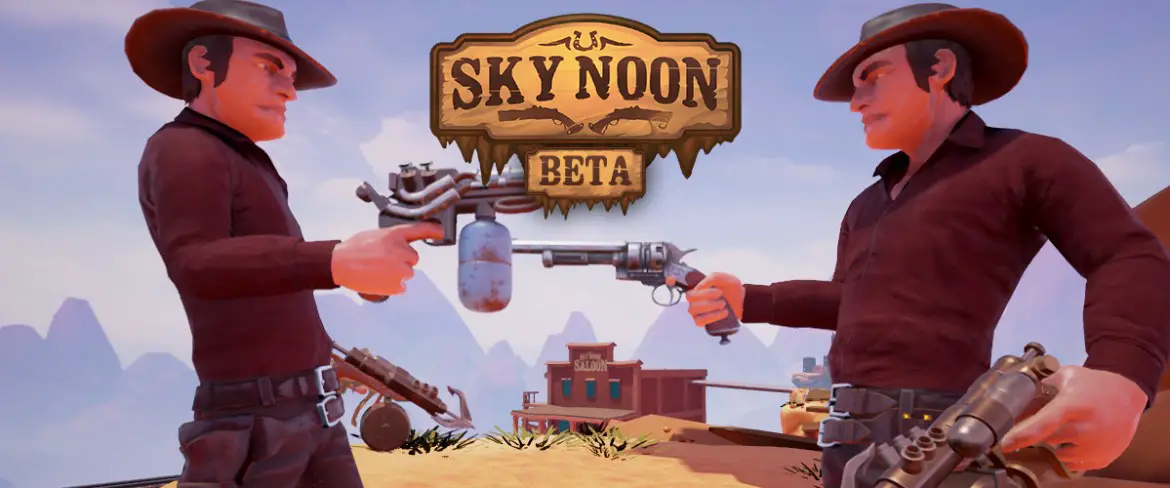 Sky Noon is a First-Person Shooter game having Brawler mechanics. Players are equipped with a grappling hook, a lasso and an arsenal of weapons and abilities. There is no health in Sky Noon – players eliminate their enemies by pushing and pulling them off the Floating Frontier.
The game takes place in a reinvented Wild West universe where the frontier floats among the clouds, Sky Noon players take the role of hired gunslingers that battle opposing cartel fighters in the sky. The most interesting part of the game is that there are no health meters in Sky Noon instead players use various super-powered compressed air weapons to send enemies flying out. Most common weapons such as Grappling hooks and lassos are literal lifelines preventing players from falling off into the great blue sky and causing an end to your gameplay. Alongside with hooks and lassos, there are other items like steam-powered jetpacks, jump pads, and teleporters, cowboys need to be quick on the draw and light on their boots in the fast-paced.
Related:- Best Fps Games
Before the game hits Steam Early Access Sky Noon is going to giveaway a closed beta this week from  Thursday, 19th April till Monday, April 23. The process of getting eligible for the beta is very simple as it follows first come first serve key giveaway in its official discord channel. Keys will be sent out on the first day of the beta.
Well, looking at its unique game it will be a really fun game to experience with as you won't have to worry about your health though blowing out in the open sky is far too more painful. According to developer Lunar Rooster, the game will up for the Early Access in Q2 2018 which is unlikely few months to go. However, if you wanna taste it even before the early release, then set your sail for the closed beta.