Xtremegaminerd.com is supported by the readers. The purchase you make through our links may get us some commission and doesn't cost you an extra penny.
---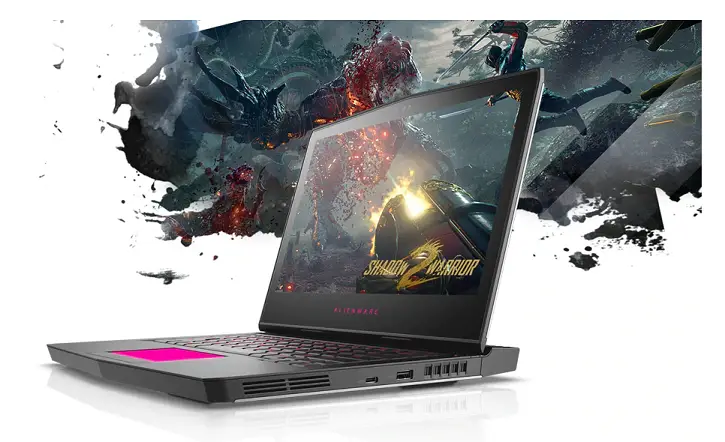 Alienware laptops from Dell are high-end gaming machines with compact sizes. Alienware 13 which features up to an Intel Core i7 7700HQ processor is a perfect compact machine for gaming as it comes with a GTX 1060 6GB graphics card. There are currently four versions of this laptop starting from an Intel Core i5 7300HQ and GTX 1050 Ti 2GB.
The latest report from NotebookCheck showed that the Alienware 13 won't be upgraded with an Intel Core Coffee lake Six-core processor. According to the report a Twitter user, John Holmes asked Frank Azor about the upgrade to the new six-core coffee lake processor, the answer from the Co-Founder was- "Not Happening". This should clear any doubts regarding the upgrade to the latest generation processors and it also tells about the future that they don't have any plans to do so.
A lot of older laptops that are using the Kabylake processors from Intel are getting upgraded to the Coffee Lake chips due to the fact that it increases the core count and hence provides better performance both in gaming and multitasking. It's unfortunate that this beast i.e., Alienware 13 won't get any of that. Alienware 13 comes with a 13-inch OLED display with a high-resolution of 2560x 1440 pixels.
The lower end model which features the Intel Core i5 processor comes with 8GB of DDR4 memory clocked up to 2400Mhz and a 256GB PCIe SSD. While the top model comes with Core i7 processor, 16GB of DDR4 RAM clocked at 2666Mhz and a 512GB PCIe SSD. Alienware 13 starts at a price of $1599.99 which is currently sitting at $1399.99 and the top model costs $2318.99 which is right now on a deal sitting at a price of $1799.99. All these deals are available on the official Dell site.