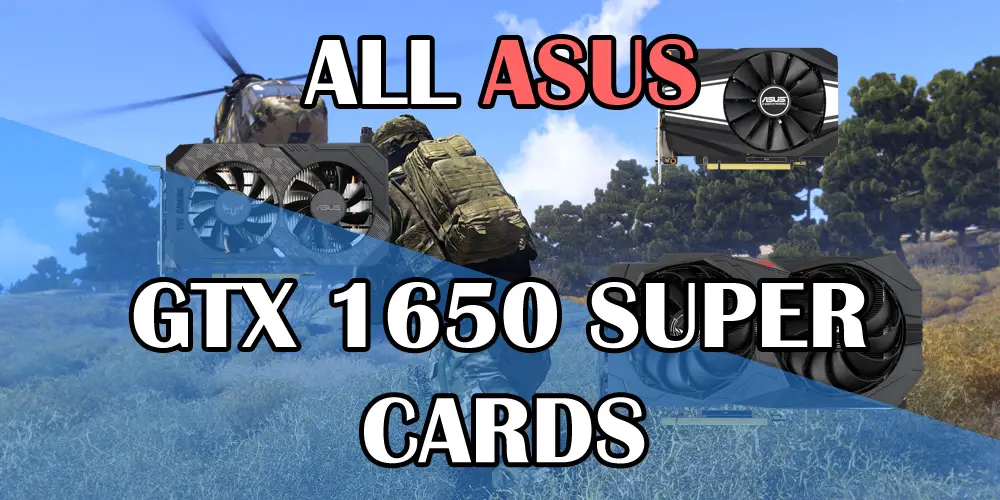 Introduction
Asus is among the best if not the best graphics card manufacturer right now which currently provides the most overclocked GPUs among all. We have Asus ROG Strix cards for different Nvidia and AMD GPUs which feature the highest factory-overclocked frequency that perform the best in the industry. Not only that but there are different editions for different budgets too which have unique designs and ideal performance.
Asus may not be cheap but anyone who has some good cash to spend on a GPU, then spending on an Asus GPU rather than any other brand is still a good idea. As GTX 1650 Super is already out for a while, Asus has released 7 different editions of this card and they all vary in their prices due to their designs and specs. GTX 1650 Super features 1280 Cuda Cores, 4GB GDDR6 memory with 12Gbps memory speed and a TDP of 100 Watts. Here is the list of all the GTX 1650 Super cards from Asus and their brief reviews with comparison.
---
ASUS GTX 1650 SUPER CARDS[7 Cards]
ASUS Phoenix GTX 1650 SUPER 4G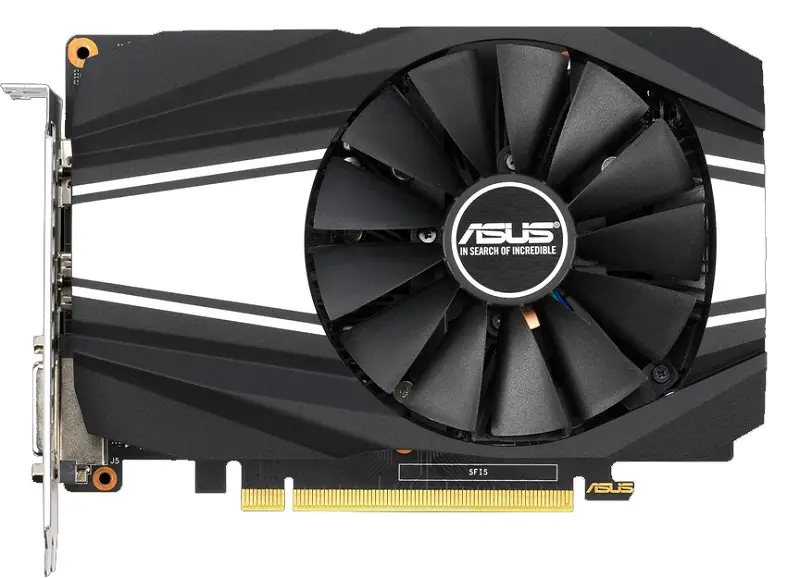 This is the most basic edition that Asus has for you. This is the Phoenix edition and comes with basic but good specs. It features a gaming clock of 1725MHz and boost clock as 1755MHz in OC Mode. Although it's a non-OC model, it is still better than the Gigabyte or MSI GTX 1650 Super non-OC editions. The heatsink it features uses aluminium fins with copper heat pipes which will ensure good cooling.
There is a single good airflow fan and a single 6 pin power connector. For display, there is 1x HDMI, 1x DP and 1x DVI port and measures 174mm x 121mm x 39mm.
---
ASUS Phoenix GTX 1650 SUPER O4G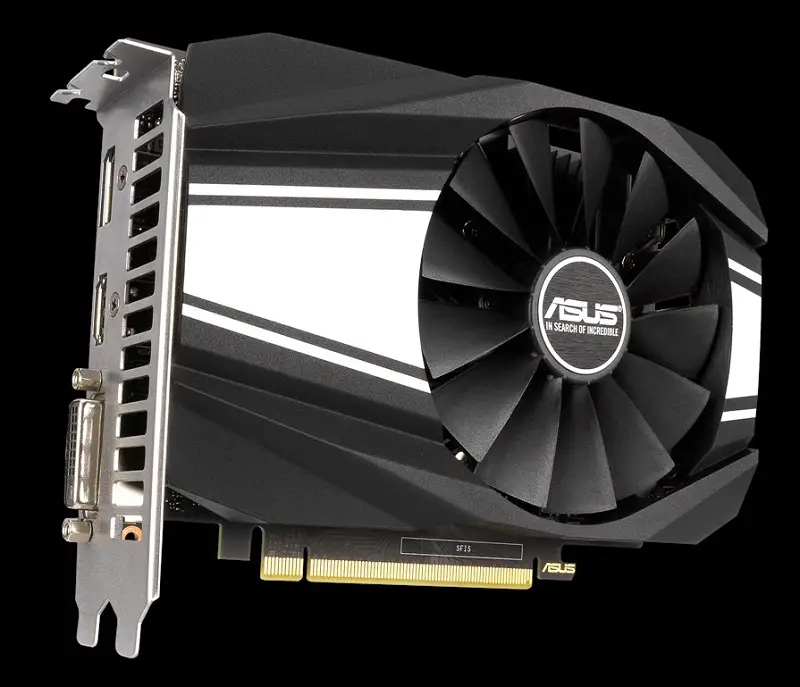 This one is exactly the same as the non-OC Phoenix edition except that it has a gaming clock of 1740MHz and boost clock as 1770MHz in OC Mode.
---
ROG Strix GTX 1650 SUPER 4G GAMING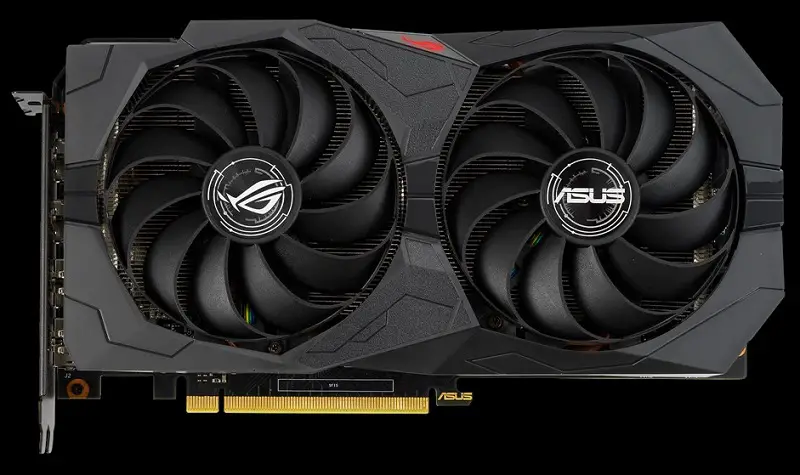 Asus Rog Strix graphics cards are the best one you can get from Asus but this one is the non-OC edition but features a great design for cooling and overclockability. The card uses dual air pressure fans on a decent aluminium heatsink that uses a few copper heat pipes for heat dissipation. As Asus has copper heat pipes on a single fan edition like the one mentioned above, Asus won't forget to use them on a better edition like this one. For PCB protection it also uses a backplate and for aesthetics, there is an RGB Asus ROG Logo at the side.
This card features a Gaming clock of 1725MHz and a boost clock of 1755MHz in OC Mode which is similar to the Phoenix non-OC edition but due to its good heatsink and design, you can overclock it more than the latter. It comes with 2x DP and 2x HDMI ports for display and measures 243mm x 130mm x 47mm.
---
ROG Strix GTX 1650 SUPER A4G
GAMING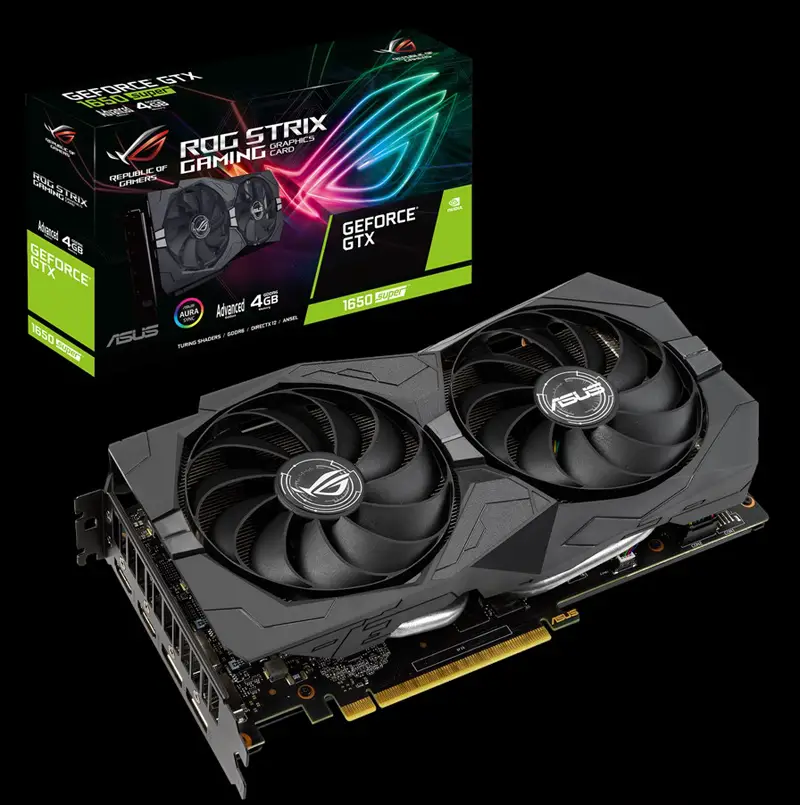 It's literally the ROG Strix 4G edition but here with the increase in core clocks. It features a Gaming clock of 1740MHz and a boost clock of 1770MHz in OC mode.
---
ROG Strix GTX 1650 SUPER O4G
GAMING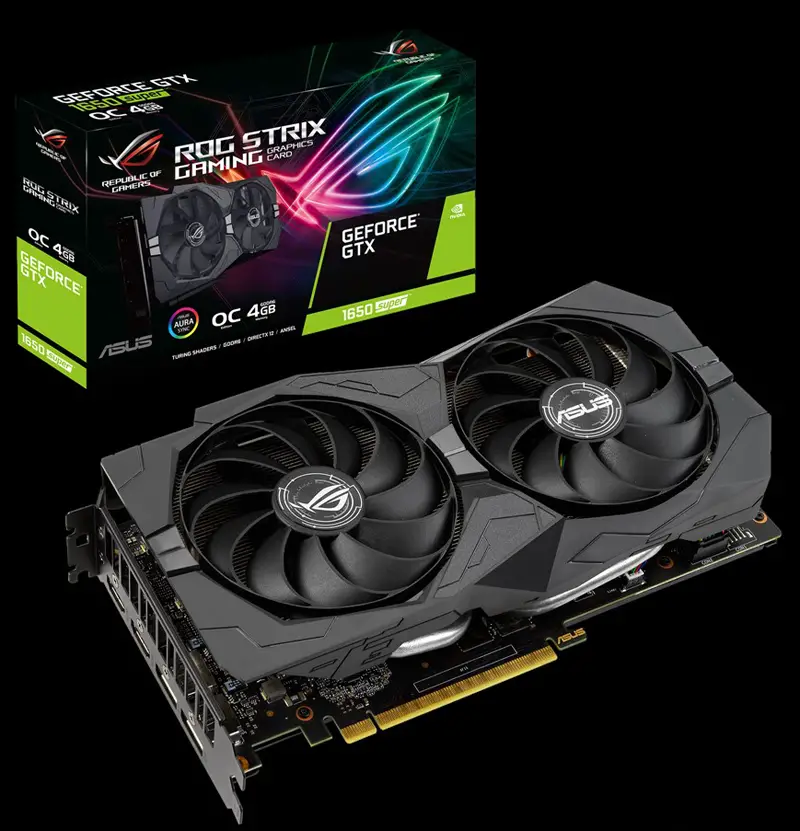 The ROG Strix O4G edition although looks exactly identical to the ROG Strix 4G and A4G edition, it has some significant differences in clock speeds. The core clock of this card in Gaming mode is 1785MHz and the boost clock is 1815MHz in OC mode and this is a massive increase when compared to the other OC editions from different brands. Currently, it is the fastest and the most expensive GTX 1650 Super GPU you can get which also supports up to 4 monitors at the same time like the ROG Strix 4G and A4G cards, unlike the other versions which only support 3 and will also give you a noticeable increase in performance.
---
TUF GTX 1650 Super 4G GAMING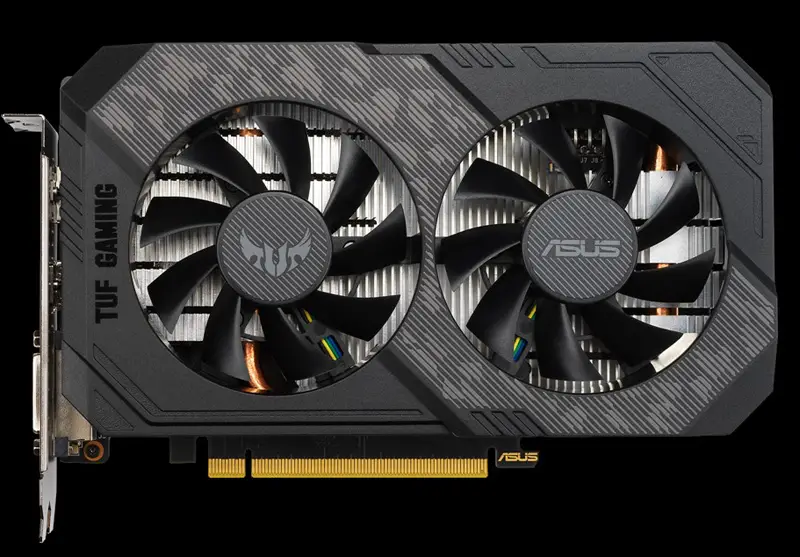 The TUF 4G edition falls between the Phoenix and ROG Strix. This means that it is better than the Phoenix 4G edition and is slower than the ROG Strix 4G edition. It features a fairly find heatsink which is not too dense and should do the job fine with the help of those copper heat pipes. The fans are not that big and their blades are Ok for good airflow. It features a core clock of 1725MHz in Gaming mode and 1755MHz in OC mode.
This one also features a backplate for PCB protection, a single 6 pin power connector, 1x HDMI, 1x DVI and 1x DP ports for display and measures 206mm x 124mm x 46mm.
---
TUF GTX 1650 Super O4G GAMING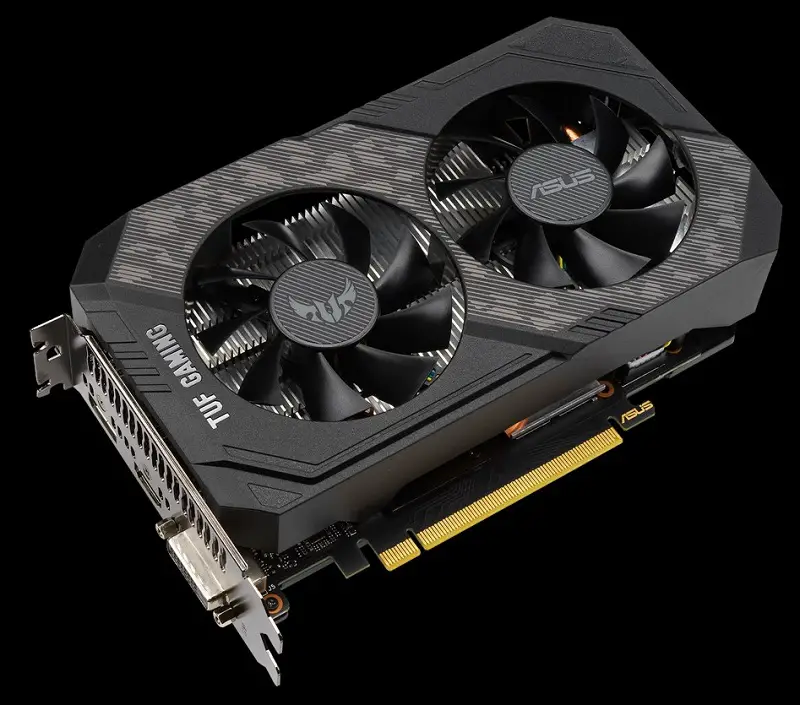 It's the same as the TUF 4G edition with the exception of core clocks. It features a Gaming Clock of 1770MHz and a boost clock of 1800MHz in OC mode. So, it's the second most overclocked GPU from Asus.
---
Conclusion
All of these editions are available for different prices. The most expensive ones are the ROG Strix cards, then comes the TUF editions and then the Phoenix. While the ROG Strix GTX 1650 Super cards will cost you around $180-$190 or more, TUF editions will be available for $160-$170 and the Phoenix cards for around $160. Performance and design-wise I list these cards as following in descending order taking the fastest as the first one and the slowest at the last:-
ROG Strix GTX 1650 SUPER O4G> TUF GTX 1650 SUPER O4G> ROG Strix GTX 1650 SUPER A4G> ROG Strix GTX 1650 SUPER 4G> Phoenix GTX 1650 SUPER O4G> TUF GTX 1650 SUPER 4G> Phoenix GTX 1650 SUPER O4G