Introduction
GTX 1650 Super has beaten the GTX 1650 as well as the RX 500 series graphics cards from the previous AMD GPU series. We have already seen the improvement GTX 1660 Super got over the GTX 1660 due to the improvement in memory specs but in this case, the GTX 1650 Super not only provides better memory specs but also provides higher Cuda Cores and higher clock speeds.
GTX 1650 features 1280 Cuda Cores, 1530/1725MHz as base/boost clock, 4GB GDDR6 VRAM with 12Gbps memory speed and 192GB/s of bandwidth. It has a TDP of 100 watts and uses a single 6 pin power connector for power usage. When compared to the GTX 1650, it is roughly 20% faster in most of the games and can deliver a solid 60 fps in almost every game at 1080p resolution with ultra settings.
In this post, I am going to list all the editions of GTX 1650 super cards that come from Gigabyte along with their specs and short reviews so that it will be easy for you to choose between them.
---
GIGABYTE GTX 1650 SUPER CARDS[2 Cards]
Gigabyte GTX 1650 SUPER WINDFORCE OC 4G
Currently, the fastest 1650 Super from Gigabyte is the Windforce OC 4G edition. There are only two GTX 1650 Super cards available from this manufacturer and this one is a factory-overclocked GPU that comes with a boost clock of 1755MHz while the reference clock speed is 1725MHz. It has dual 90mm fans that rotate in alternate direction for cooling down the aluminium heatsink that uses copper heat pipes for proper heat dissipation.
There is a backplate at the back for PCB protection and a Gigabyte logo on it. The card uses a single 6 pin power connector and measures 225mm x 119mm x 40mm. This means that it is a medium-sized GPU that can fit in almost every mid-tower cases and most of the micro-ATX towers too. For display output, there are 1x HDMI, 1x DP and 1x DVI ports.
---
Gigabyte GTX 1650 SUPER OC 4G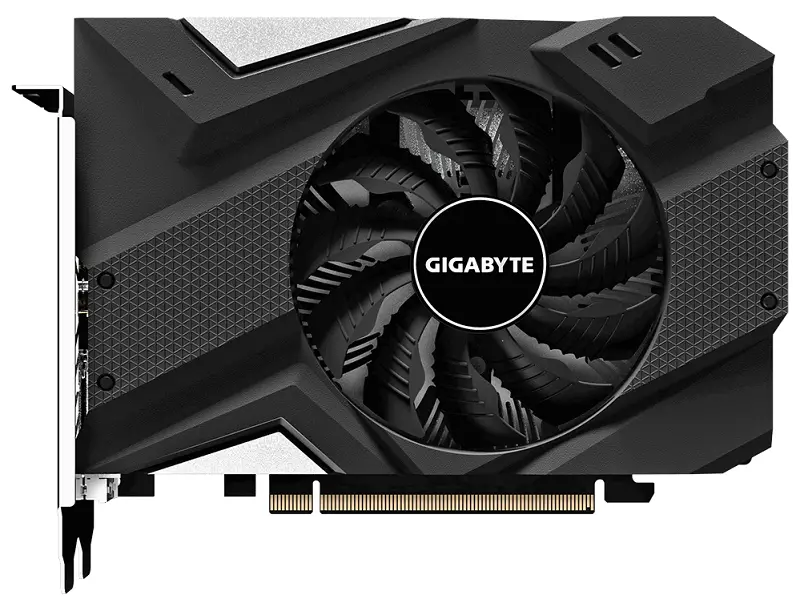 The second one from Gigabyte is a little slower GPU and is made for compact RIGs. The GTX 1650 Super OC 4G edition features a single 90mm fan and a basic aluminium heatsink without any copper heat pipes. This card's design is not that effective as the Windforce OC 4G features but is still ok for normal gaming purposes. The boost clock speed it features is 1740MHz which is only 15MHz slower than the Windforce edition. So, on the paper, it should perform similarly.
There is a single 6 pin power connector for power supply, no backplate and has 1x HDMI, 1x DP, and 1x DVI ports for display outputs. This card measures only 172mm x 122mm x 40mm in dimensions and can fit in almost every Mini-ITX case.
---
Conclusion
The Gigabyte Windforce edition is the best one for performance and features a better design in terms of the heatsink and overclock ability. The Super OC edition may not be the fastest option but if you can get it for something like $20-$30 less than the Windforce edition, then I recommend you to go for it especially if you have a need for a compact graphics card.