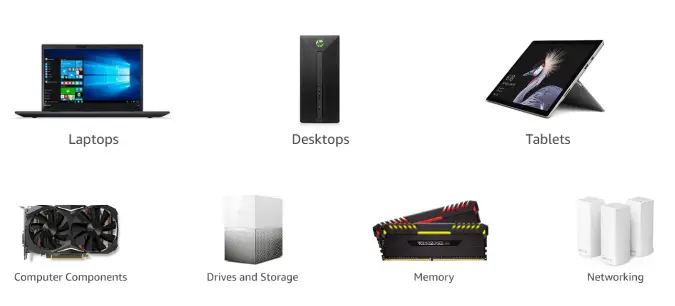 Amazon is without any doubt one of the largest retailers in the world and a lot of people buy computer components from it due to its good customer service and reliability. It not only provides different payment methods for buying anything but also offers flexible methods which ensure that you get your product without any stress.
Amazon is now starting to provide the computer components on finance without any interest and this should be a good starter for the gamers who don't have the budget to pay for all the components at once. If you want to build a $1000 gaming PC or a $2000 gaming PC, you can now easily grab your favourite components and pay all the money in 5 months instead of just once. In the common finance system, you would have to pay additional money every month which results in much more money expenditure that holds back many people to buy things on finance sometimes.
But with this new service, you will be able to afford a gaming laptop or a full desktop or any other computer component with 5 easy monthly payments. Suppose you want to buy a Gaming PC costing $1000, then you can pay for it in 5 months by paying $200 per month. And Amazon didn't put any strict condition for this. You just need to have an account that is at least 1 year old and a working credit card but the credit won't be checked. Also, Amazon will need to see your purchase history so that it will be easy for them to provide you with components on interest-free finance.
As PC building is getting popular day by day now and more people are entering into the PC master race, Amazon has taken a good initiative because it will be beneficial for both the seller and the buyer. This service although won't be available with the third party products.