Xtremegaminerd.com is a participant in Amazon Associate Program and is supported by the readers. The qualifying purchase you make through our links may get us some commission and doesn't cost you an extra penny.
---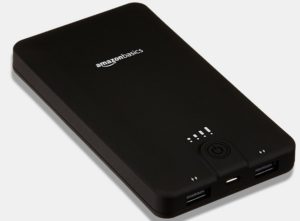 Amazon has recently taken safety measures after receiving over 50 reports of fire and chemical hazard. To be more precise, numerous chemical burns and property damage from fire and smoke has been reported which resulted in Amazon recalling six different versions of portable power banks. Note that over 260000 AmazonBasics power banks have been recalled and this recall applies to all pieces sold between December 2014 and July 2017.
Amazon.com Inc. is an American electronic commerce and cloud computing company founded by Jeff Bezos in 1994. This Seattle, Washington based company is the largest Internet retailer and second largest after Alibaba Group in terms of total sales.
The United States Consumer Product Safety advises everybody that have purchased the power bank to unplug and stop using the power banks as soon as possible and contact Amazon for further instructions on getting a complete refund on the item. Every buyer will also be contacted to register a refund for the product. Amazon has even set up a dedicated website that automatically processes refunds upon registering the defect product. Not to mention Amazon's customer service is always there in case there are any problems with filling in the form.
Even though protected lithium-ion battery cells have been generally safe as a component and it is found in most of the common household electronics. However, recent events show that when safety mechanisms are poorly designed or fail to work as intended, the products can be quite dangerous.
Overall, Amazon handled this situation very well. Their swift actions minimised the potential damage done by the faulty product and it was clear that Amazon put a lot of work to deal with this peculiar situation. The dedicated website made specifically for this situation and how they reached out to the customers just shows why they are the biggest Internet retailer.