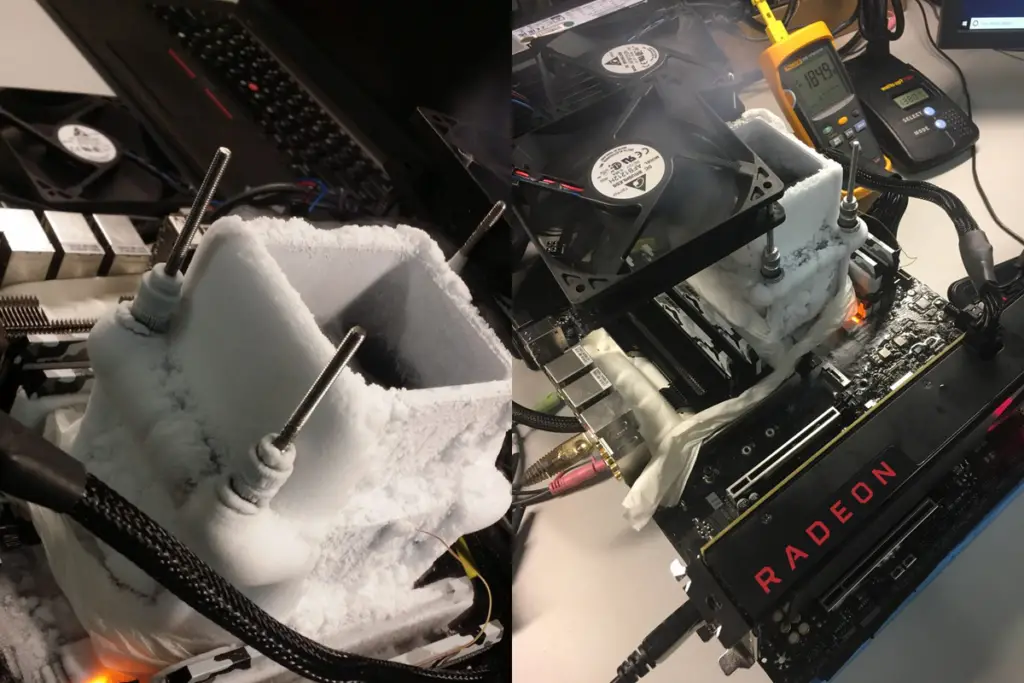 An Indonesian overclocker named Ivan Cupa has just set a world record by achieving a clock frequency of 5.9554 GHz, just across all 32 cores and 64 threads of the AMD Ryzen Threadripper 2990WX processor. This was attained by using an MSI MEG X399 motherboard, corsair 1.5KW power supply and a considerable amount of liquid nitrogen to regulate the temperature.
It was however reported that the processor is of 1.45 volts with the Ryzen Master utility, but WCCFTech doubts it because the report from CPU-Z is different. There is also some overclocker that achieved a closer record to the level of clock frequency just unleashed by Ivan. An overclocker, popularly known as Lucky Noob (with the real name Alva Jonathan), overclocked 2990WX to 5.4GHz across 32 cores.
BenchBro's previously achieved the world record, but BenchBro's was abdicated from that world throne when the highest performance rating of Ryzen Threadripper 2990WX was unveiled by the overclocker Sampson scored 8532 points with 5.367 clock frequency in Cinebench R15 across all 32 cores. Even Intel is unable to reach up to this performance in their 28 cores, 56 threads processor demo that scored only 7334 points in the same benchmark.
Watch the video here:-
It is now a common fact that the AMD Ryzen Threadripper 2990WX processor is faster than the Intel's processor of just 5GHz that is yet to be released. What do you have to comment on AMD chip and its great strength?