Xtremegaminerd.com is a participant in Amazon Associate Program and is supported by the readers. The qualifying purchase you make through our links may get us some commission and doesn't cost you an extra penny.
---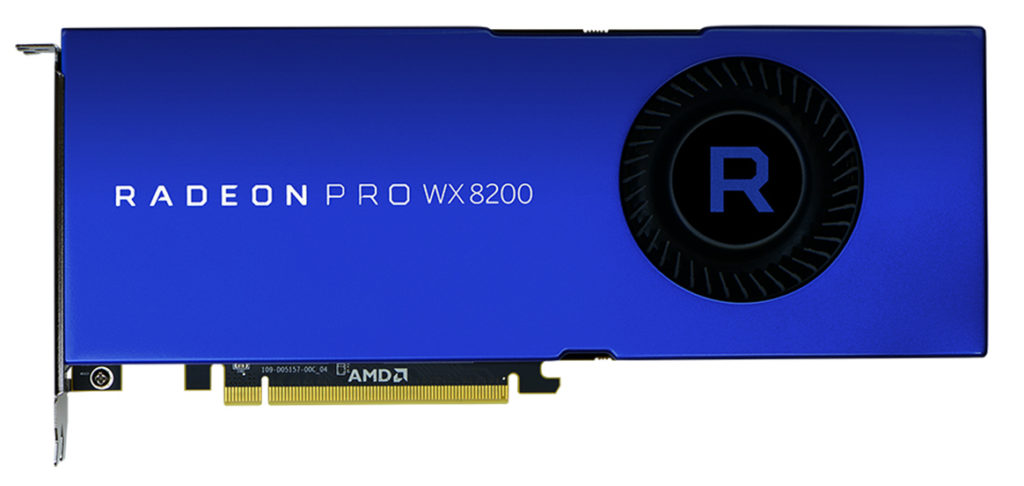 Almost five decades now, AMD has been driving innovation beyond the boundary of possibility by providing high-performance computing, gaming, and other related technologies. AMD compete with Intel on the race of providing the processor that is of high-end, new, and more niche-minded provision. Such is the case of 32-core Rzyen Threadripper.
AMD moved further by launching the Radeon Pro WX8200 ahead of the annual conference Siggraph 2018 for just $999. Comparing WX8200 with the previous WX9100, WX800 has lesser RAM of 8GB compared with 16GB of WX9100, and it's also of fewer stream processors and disabled compute units. However, some specific improvement and decisions are accompanied by WX8200. WX8200 is slimmer compared to WX9100, and it offers 2400-bits memory bus-width and 14nm. Very close to the performance of WX9100, the 10 powered Vega delivers 10.8 teraflops just with 8GB of ECC (Error Correcting Coding) RAM.
The WX8200 is less expensive at a price of $999 compared with the doubled price at which WX9100 is sold. WX8200 outperforms NVIDIA's Quadro P400 despite its price. AMD's workers abandoned raw speed to ensure the WX8200 is reliable, and they also neglected DDR5 RAM and AMD's secure processor to meet up with a precision that features ECC (Error Correcting Coding).
The Radeon Pro WX8200 is a card on the budget for content creators, not gamers. Content creators appreciate this innovative release because they can be applied to designing such as Solidworks, Adobe's Creative Cloud Suite Autodesk, and 3d Max. The new product also runs the 3d game design and video production. What do you have to comment on 'AMD and its WX8200'?