In the world of PC processors, AMD and Intel are a very old nemesis of each other and there is always an ongoing competition between them. However, Intel was having an upper hand in the situation than AMD until the later one released a brand new processor which is quite capable of defeating the products of the former one back in last year.
Since its launch, we have witnessed a huge revolution in the PC world and the performance that these processors are capable of has bought them into the limelight. This situation has gone a long way making the Ryzen Processors to be sold more than that of Intel.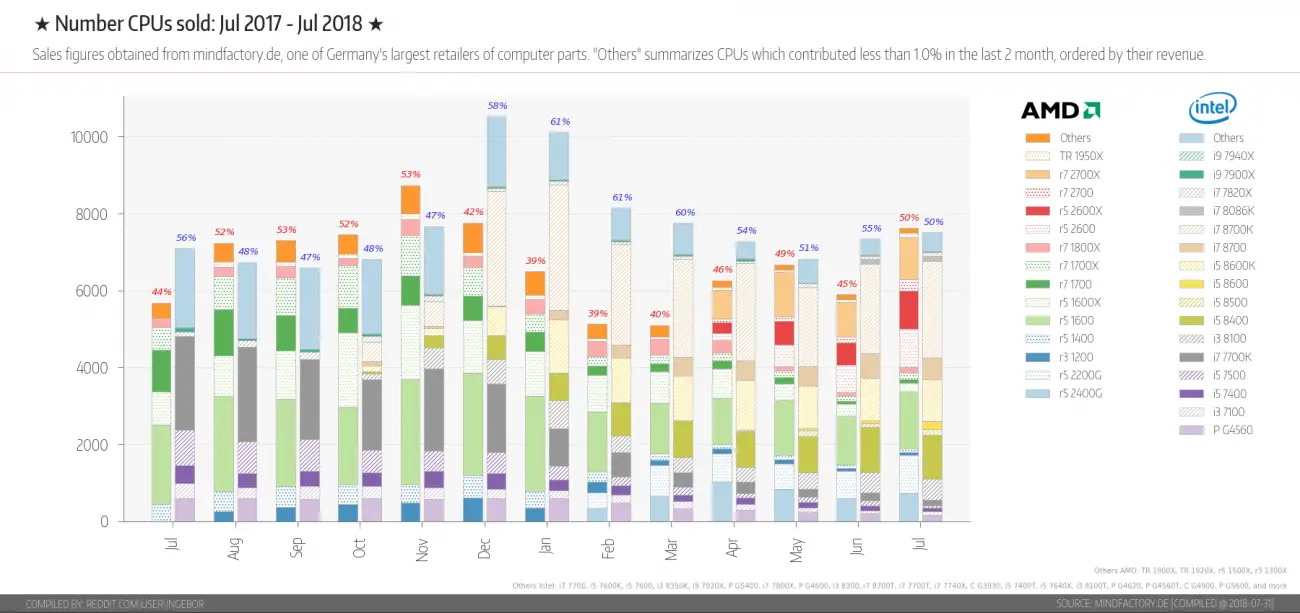 One more reason for this situation was that AMD is maintaining their stock pretty well and the Ryzen 2000 series CPU is very highly demanding whereas Intel is still releasing a newer version of its old 14nm processors as it is currently trying to streamline its production of 10nm processors.
Although the 2000 series processors of Ryzen are the fan favorite, the mid-range series of Ryzen is also performing well and on other hand, the Core i5 from Intel is also up to the mark in the mid-range category. The 2nd Generation of the Processors are also a high performer and situation is getting tough for Intel at this moment.