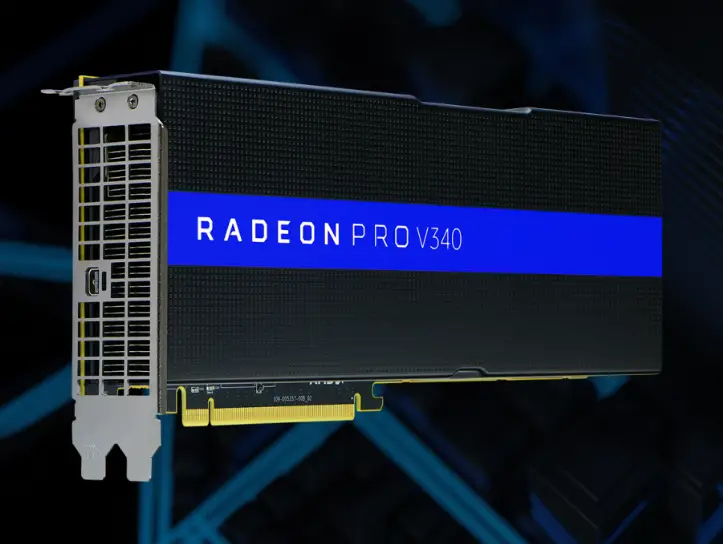 AMD recently introduced the AMD Radeon Pro V340 which is data center graphics card capable of delivering an impressively smooth GPU experience from the cloud to virtually any device located at any place. The card at its core is equipped with MxGPU and it is a hardware-based graphics solution that can provide high levels of predictable performance, enhanced security, and support for up to 32 VMs per card.
The card is great for an enterprise and MxGPU solution is easy to set up and manage as per the requirement of the organization and the V340 is able to deliver GPU virtualization to end users without end-user licenses and as a result, also decrease the overall cost factor. Here is a clip of what it is capable of:
The MxGPU is the world's very first hardware-based virtualized GPU solution which is built on SR-IOV (Single-Root I/O Virtualization) industry standard technology allowing up to 16 16 virtualized users per physical GPU to work remotely. AMD's scalable VDI (Virtual Desktop Infrastructure) technology can better protect valuable data by using a dedicated share of local memory for increased security omitting the necessity of some virtualization software.
"Check out the best budget graphics cards in 2018"
Day by day as technology evolves we would be in need of this type of solutions and it can narrow down the time for achieving a particular work also.