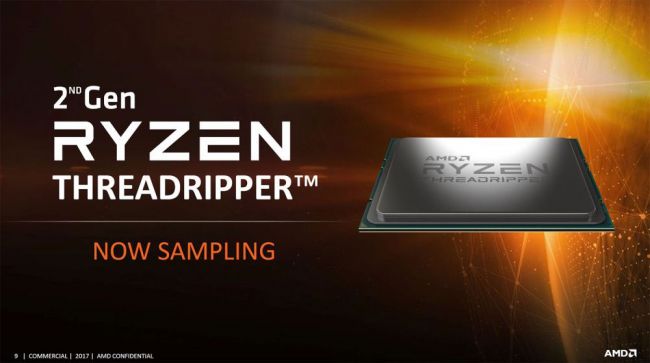 The recent release of the AMD's second generation Ryzen Threadripper simply made the company to reduce the prices of its first generation Ryzen Threadripper processors. The old price of the Threadripper 1900X is $720 but presently set at price $300. Such platforms of AMD X399 chipset and the TR4 socket are costly, but this move provides customers with good affordable options. The drastic drop in price also affects the motherboard's cost as expected.
The drop in price seems to be an effective tool that AMD chooses to sell off every first generation HEDT chips remaining stock because the AMD's Ryzen Threadripper 2000-series CPUs set the 1000 series less attractive and less demanded. The first generation Ryzen Threadripper is set for campaign prices.
The 8 core Ryzen Threadrippper 1900X and 12 core Ryzen Threadripper 1920X now costs $300 and $400 respectively, and those are just roughly half of their old prices. The 1900X holds higher memory channels and PCIe lanes than any conventional Ryzen CPU, so the chip is the best for those who want a lot of DRAM bandwidth and long to use multiple high-end SSDs and graphics cards.
One of the most affordable TR4 mainboards, MSI's X399 SLI Plus costs $310 which is higher than the prices set for the motherboards conventional Ryzen processors. Due to this, the move seems to favour retailers in the long run, because of the demands for the cheap $200-$270 conventional Ryzen CPU will increase. However, it is very likely that AMD will find effective means to get rid of the first gen's remaining stock because of two more reasons.
The first is that AMD's Ryzen Threadripper 2950X will launch on the eve of September. The second reason is that the model 2920X will be out before October runs out. What do you have to comment on AMD and its Threadrippers? Just drop it in the comment box below.