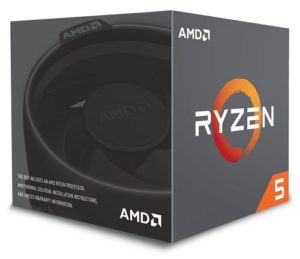 Today, AMD launched its 2nd Gen Ryzen processors i.e., the Ryzen 2000 series processors which include the Ryzen 2600, 2600X, 2700 and 2700X CPUs. These CPUs were in light for several months and there were some reviews of the Ryzen 2700X which indicated that it beat the i7 8700K. Now, when the CPUs are officially launched, we have several websites which have compared the new Ryzen CPUs to the Intel Coffee Lake processors. The fastest among the Intel processors for gaming is the i7 8700K but when you will check the benchmark comparison done by Anandtech, you will ditch the i7 8700K for the Ryzen 2700X.
The title of best Gaming processor has been snatched from the Intel i7 8700K and in case you are an Intel fan, I won't recommend you buying a Ryzen CPU but if you like more performance for the money spent, then Ryzen 2nd gen CPUs are the way to go. These CPUs have not only outperformed Intel processors in gaming but also in applications which shows the capability of rendering.
Anandtech tested the new processors in gaming as well as some applications to see how they stack against the Coffee lake processors. It was already known that the AMD Ryzen 2nd gen processors are having more cores and threads as compared to the Intel counterparts but in real-world tests, AMD always used to fall behind. This time, it almost beat the Intel processors in every game which also suggests that they are far more capable than the AMD 1st gen Ryzen CPUs.
The Ryzen 2700X comes with RGB Wraith Prism LED cooler, the other CPU also have decent coolers but they won't be having any integrated graphics card but the pricing of these CPUs make them a lot effective in the market. For similar pricing, you can get the AMD 2700X instead of i7 8700K. Check out some of the benchmarks done by Anandtech below:-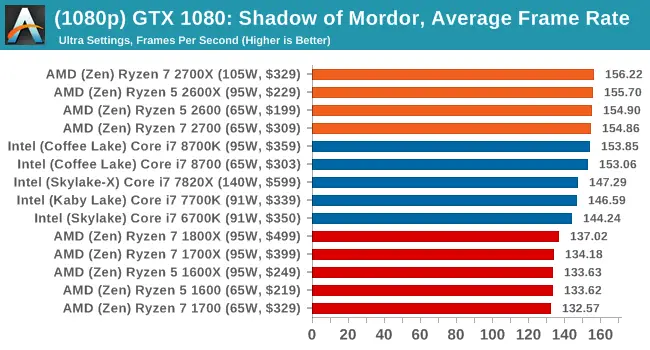 Pricing of the AMD 2nd Gen processors are as follows:-