AMD recently launched their Ryzen 7 2700X and Ryzen 5 2600X processors a few months back and if you know there are some power efficient versions of the Ryzen processors except these two but a recent report from Wccftech showed that AMD is soon going to launch the power-efficient versions of the Ryzen 7 2700X and Ryzen 5 2600X which will be 2700E and 2600E respectively.
Ryzen 2700X and 2600X are top performers which compete with the Intel Core i7 and i5 8th Generation processors and as there are some lower wattage processors from Intel also with "T" denomination, AMD made this move to provide the users with a second choice if you want to opt for a power-efficient system. Ryzen 2700X and 2600X are rated at 105 Watts and 95 Watts of TDP respectively while the 2700E and 2600E are rated at 45 Watts.
Due to this reason, these new processors have been downclocked while retaining the rest of the specs and also the price. Ryzen 2700X is clocked at 3.7Ghz while the 2700E is clocked at 2.7Ghz. On the other hand, Ryzen 2600X which is clocked at 3.6Ghz is downclocked to 3.1Ghz in the power-efficient version. This makes them a less powerful performer but a good choice for those who want a less heat generation system. How much boost clocks will these processors will feature? We don't know yet.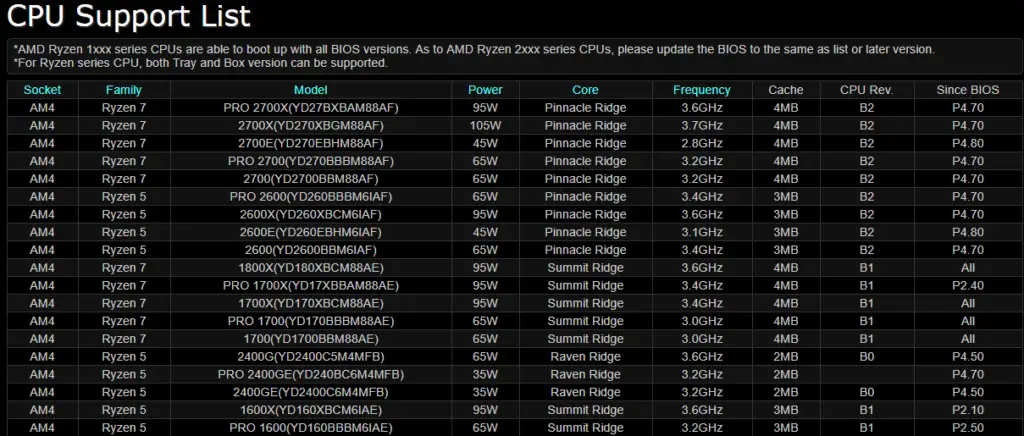 Recently AMD's Ryzen 3 2300X processor got leaked on a Chinese forum which hit 4.3GHz on an air cooler. These additions of new processors to the AMD's 2nd Gen Ryzen family will bring some good competition in the market.