A Spanish website got the hands on the new AMD Ryzen 7 2700X which is going to be released on 19th April which is just a few days from today and he benchmarked and compared it to different Intel and AMD processors which shows how close Ryzen 7 2700X has come to the i7 8700K.
Ryzen 7 2700X is the successor of the Ryzen 7 1700X which had 8 cores and 16 threads and there is no change in the core counts whatsoever, but the new Ryzen 2700X is made on 12nm technology and has better clock speeds. The processor is not having any integrated graphics like the Ryzen 5 2400G which means users have to use a dedicated graphics card.
Related:- Best CPU for Gaming
In the review, an X470 motherboard has been used which the author didn't mention because of reasons of NDA but he said that he has used a high-end motherboard for the purpose. In the test RIG, G.Skill DDR4 3200Mhz memories are used along with the MSI GTX 1070 Gaming Z. For cooling, the stock heatsink was replaced by the Corsair H80i GT. The benchmarks are focused mainly on comparison as it is going to cost $329 and the closest to it is i7 8700K. Therefore, when the processor launches, the one who has $329 for the processor has to decide between the two. Following are some screenshots of benchmarks:-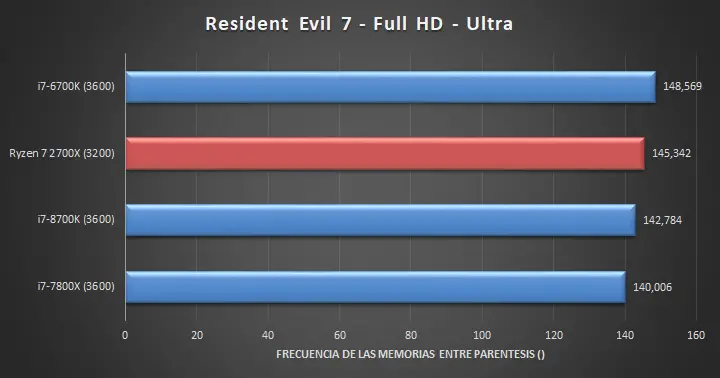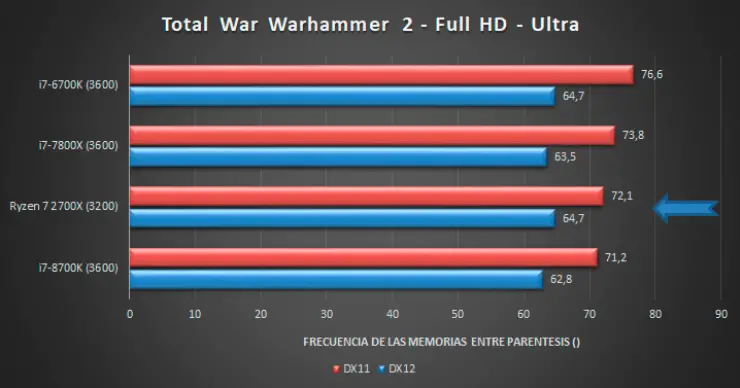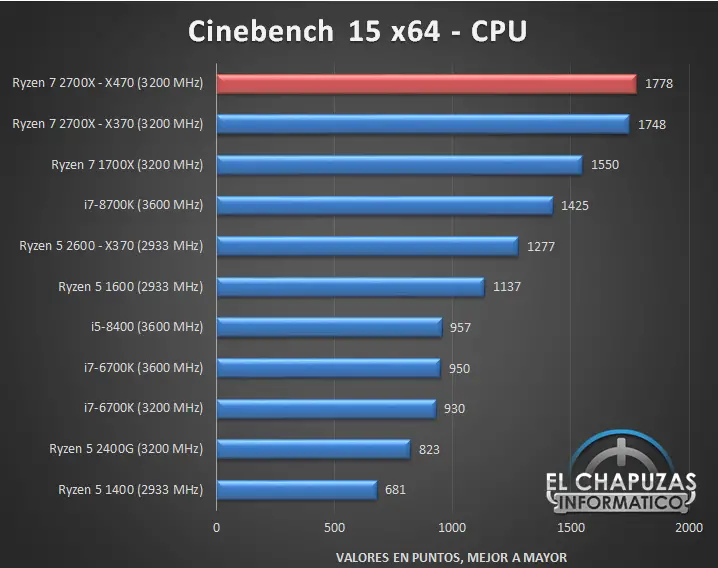 10 Games were tested and in almost every game, Ryzen 2700X is equivalent to the i7 8700K. There is a little difference in the fps in each game where Ryzen 2700X wins in most of the games but overall, they both are nearly equal. But i7 8700K is having 6 cores and 12 threads, so one might go with the Ryzen 2700X based on this factor. Also, in the testing Ryzen 2700X beats i7 8700K in applications like Cinebench and x246 Benchmark. Clearly, the Ryzen 2700X is a winner in the test and it may take over i7 8700K if others also get the same results.