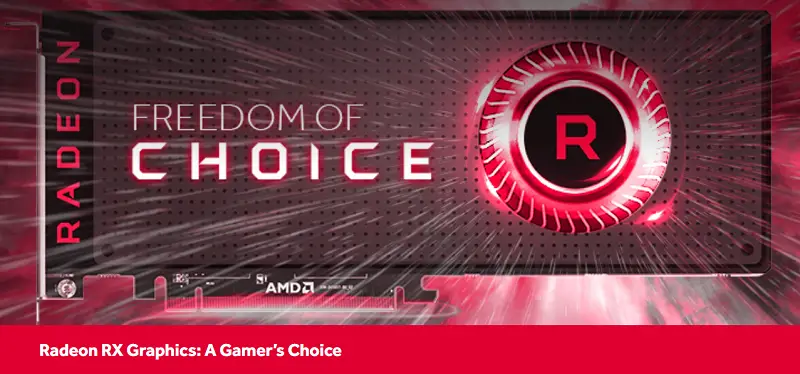 AMD Radeon wrote a whole post stressing on the freedom of choice in PC gaming and that it encourages the gamers do be free to choose what game and what product they like. It said, "Freedom of choice is a staple of PC gaming." AMD Radeon is right now seen as an individual who is standing alone because of many partners not making Radeon graphics cards with their existing names and series.
Take a look at the Asus's new step of changing the name of their GPU series from Asus to AREZ for Radeon graphics cards. As it is a participant in Nvidia's GPP, it can't work with AMD like before which made Asus make another series for the AMD GPUs so that competition goes on. AMD in the post highlighted the importance of competition along with the choice of freedom.
"Over the coming weeks, you can expect to see our add-in board partners launch new brands that carry an AMD Radeon product." It's directly indicating what I mentioned above and the AREX Radeon graphics cards will be available in May.
As Nvidia promised the gamers that with GPP, gamers can have an insight into what they will get from their products and will have special benefits when they use their GPUs. AMD calls it "Gamers Taxes" with inverted commas which indirectly mentions Nvidia as they said in the same sentence that gamers "won't be boxed in to choosing proprietary solutions that come bundled with "gamer taxes" just to enjoy great experiences they should rightfully have access to". 
It mentioned "Taxes" word 2 times in the article putting emphasis on the transparency they will come with while criticizing Nvidia's GPP. With their AIB partners, AMD has promised to bring high-quality and high-performance gaming products that won't be "anti-gamer / anti-competitive". These are some clear-cut indications AMD put in their latest announcement to show that unlike Nvidia, they will provide full transparency and a choice to select what gamers like. AMD ended it with "We believe that freedom of choice in PC gaming isn't a privilege. It's a right."
Surely, AMD seems to stand alone here because Nvidia tried to steal the AIB partners from it so that there will be no competition to it and full power goes into the hands of Nvidia. Gamers around the world have already criticized Nvidia's GPP and are boycotting the movement.
Related:- Nvidia might be under the radar of anti-trust regulators