Lately, we have seen a lot of hardware releases and to make an addition there we will include the brand new Gaming Monitor named AGON from AOC. AOC has just polished it's Agon series gaming monitor lineup with the latest inclusion of its 35-inch ultra-wide gaming display. The new monitor is a successor of the old Agon series with increase refresh rate from 100Hz to 120Hz, which should result in even more clear visuals considering you have nice under the hood configuration.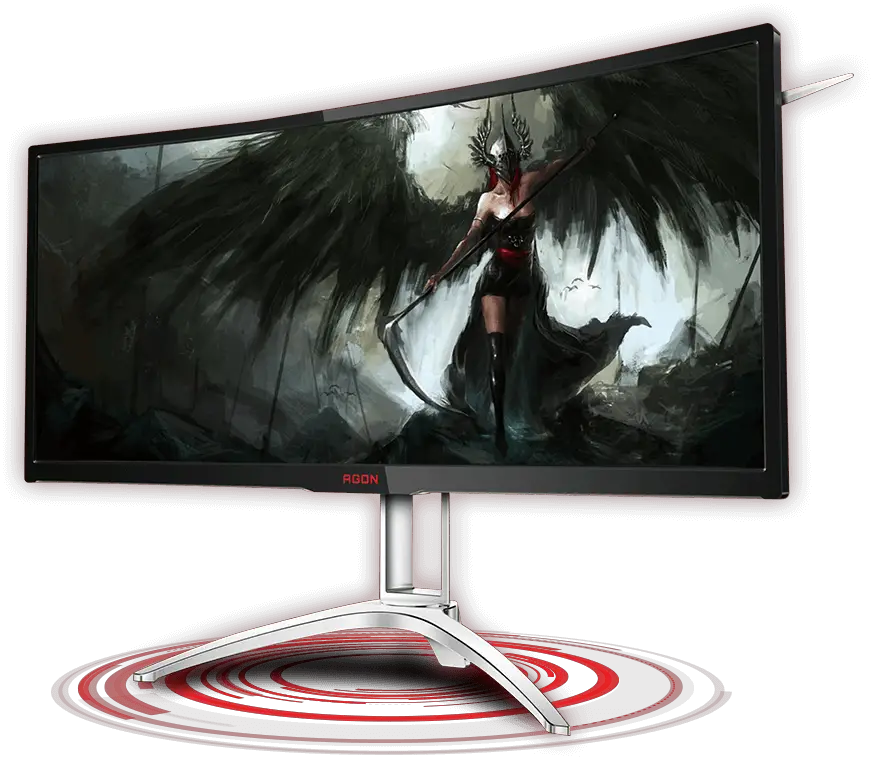 Apart from the improved refresh rate from its predecessors, the brand new monitor includes support for NVIDIA's G-Sync, which can synchronize the display's refresh rate with an NVIDIA GPU to cut out screen tearing and is considered an essential part in terms of FPS gaming. Along with those special features, you will also get a native WQHD (3440×1440) resolution and a 1800R curve display. The monitor also sports a 4ms response time along with a 20,000,000:1 dynamic contrast ratio.
Related:- Best Gaming Monitors
The 3440×1440 UltraWide QHD monitor offers superb picture quality with a 21:9 super high-resolution display which is 2.4 times more pixels than a Full HD 16:9 monitor, in other words, it produces a truly immersive gaming experience with superb picture quality and a much broader field of vision. Here is a sample for your convenience:
And with the inclusion of the Nvidia G-Sync, it will offer you with smooth gaming experience ever by eliminating screen tearing and minimizing display stutter and input lag resulting in a sharper crisp display which will be quite handy if you are an FPS gamer who loves to play CSGO, COD etc.
AOC also equipped with some additional features which include a built-in shadow control feature which will help in reducing flicker and also improves contrast in dark areas on the screen without impacting the rest of the display.
The display looks really a nice piece of hardware to grab your hands on. For in details specification make sure to visit Offical Page.