Xtremegaminerd.com is a participant in Amazon Associate Program and is supported by the readers. The qualifying purchase you make through our links may get us some commission and doesn't cost you an extra penny.
---
Gigabyte Aorus has started a giveaway by teaming up with official PCMR. The giveaway includes the AMD Ryzen 9 3950X and Gigabyte B550 Aorus Master motherboard.
Ryzen 9 3950X is a monster 16 core 32 thread processor that will run on an AM4 socket motherboard. Gigabyte's B550 lineup has some really good motherboards but the B550 Aorus Master is on the top of the line having 16 power phases digital VRM with 70A power stage.
Today's Amazon Deal
Ryzen 9 3950X is right now available for $700 on Newegg and for $690 on Amazon while the B550 Aorus Master will cost you $280. So, the one lucky winner will get around $1000 worth of prize. Both of these components are very high-end and will make a super-powerful gaming and productivity system that one dreams of.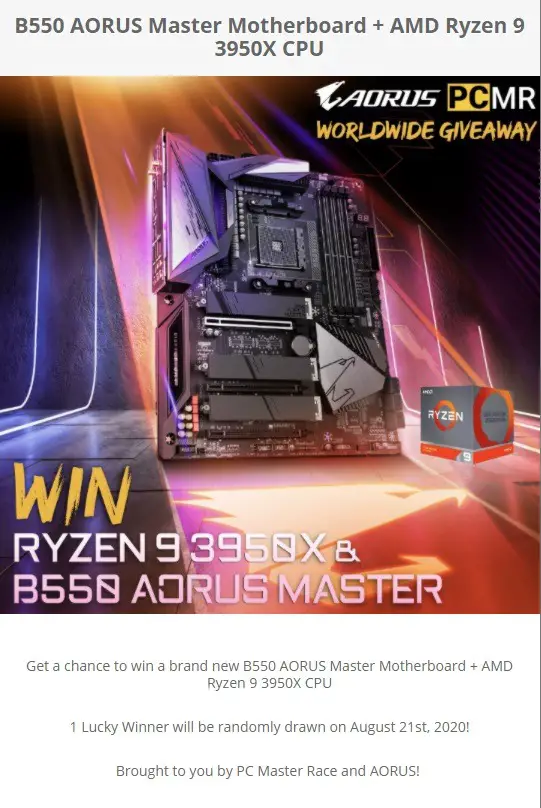 The Giveaway will end on 21st August 2020. Go and enter the global giveaway now!