Gigabyte is known for producing decent motherboards and as I am myself using one for my Ryzen 1700X, I am happy with the overclocking of X370 Gaming 5 but there isn't every motherboard which has been made good for overclocking. Similar is the case of Gigabyte Aorus Z370 Ultra Gaming which was benchmarked by overclock3d but gave poor results resulting in high temperatures. But now Gigabyte has released its Versions "2.0" with improved VRM section as reported by both Overclock3D and Techpowerup.
The board which used 7 power phases for overclocking now has been redesigned with 11 power phases which is a solid improvement for better overclocking. As more phases result in more stability, it will also help in lowering the temperatures. There aren't any major changes except the VRM and the whole board looks almost identical to the Version 1.0.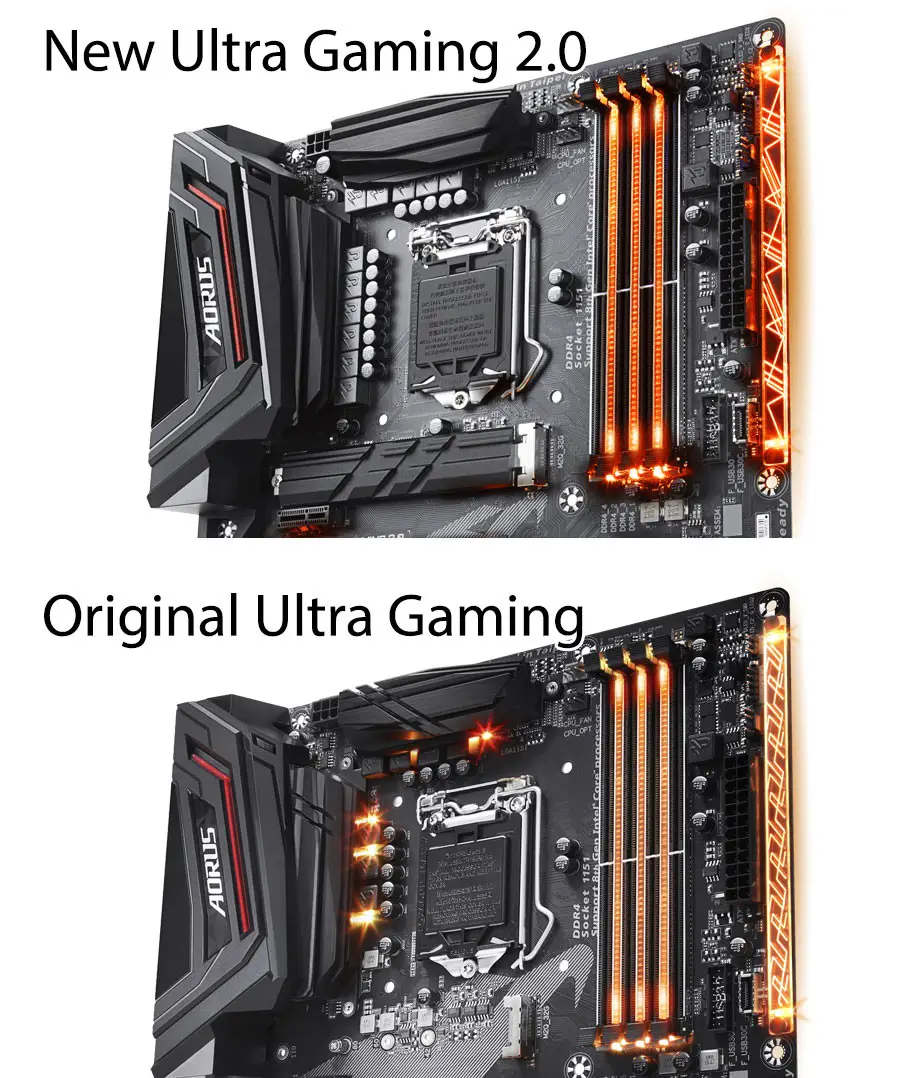 From the above image, you can check the differences between the Original Ultra Gaming and the Ultra Gaming 2.0. The original one has 7 chokes in the VRM section while the new one has 11 chokes and those are now stronger Ferrite-Core chokes that don't whine when stressed. This should help in overclocking any 8th Gen Intel Core i5/i7 processor to its full potential if a good aftermarket CPU cooler is used.
There is one more small change made which is the addition of a heatsink cover for the first M.2 SSD slot below the LGA 1151 socket. Otherwise, the LED lighting zones and the other heatsinks are completely identical. As for its pricing, it's said that it will cost around $170.