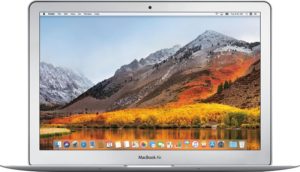 Apple has in the recent years become more focused on the MacBook Pros and the 12-inch MacBooks. MacBook Air, on the other hand, has not received several updates or attention. Other than just incremental specification updates, there has been little to none news on the 13-inch MacBook Air. However, a cheaper model is reportedly coming out, for all those who are waiting for it, sometime during the second quarter of 2018. Despite all this information on the release, no actual specific release date is known.
According to many leaks and claims by Ming-Chi Kuo, a well-known KGI Securities analyst who has been responsible for numerous Apple leaks, the new MacBook Air should be out by this spring (as mentioned before). This claim matches the one made by Digitimes some time earlier this year.
"The best Gaming monitor is the one which provides you smooth gaming experience"
It appears very improbable that Apple will change or alter the design of the MacBook Air. The company will presumably upgrade the processor to a more recent one like they did when they updated the CPU into a slighter better 1.8 GHz dual-core i5 last year. It is also somewhat likely for Apple to remove the out of date USB-A connectors and replace them with the newer USB Type-C ports. Another thing you would want to watch out for is whether the MacBook Air's standard 1440 x 900 resolution is going to be increased to 1080p or higher which should allow it to compete with the new laptops.
Since its release ten years ago, Apple has removed the 11-inch and 15-inch model leaving only the 13-inch model for sale. It is still being sold for $999 and $1199 which is definitely not inexpensive. It remains popular despite the high price tag so it is understandable that Apple doesn't want to completely forsake it. A cheaper version is always welcome.