Those who don't know what is Rocket League, here's a brief description for them, the game is a Soccer but the catch here is instead of regular players you will be playing with cars, and the game is also a multiplayer game and comes with various game modes. You can choose from a variety of high-flying vehicles which are equipped with huge rocket boosters to score awesome aerial goals and can also pull-off amazing game-changing saves!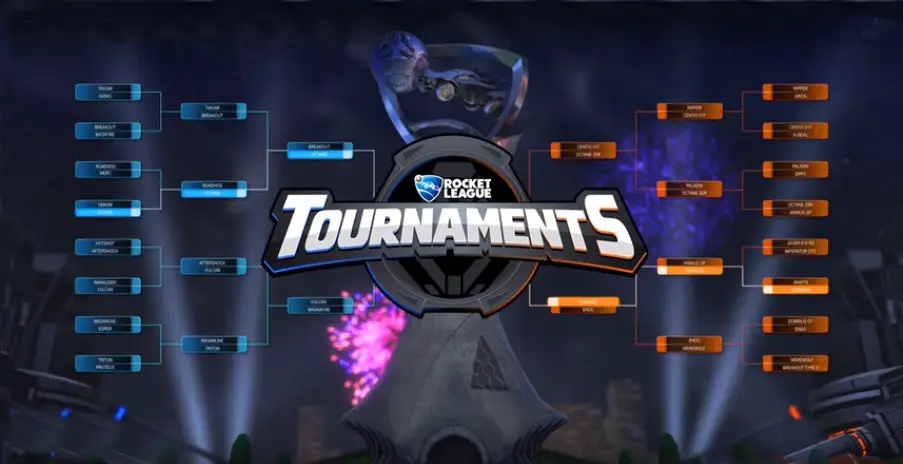 The Publishers are building organized competition into Rocket League, and currently, they are seeking help to test the pre-release version to that they will be able to get more info or feed about the tournament before its officially released on all platforms. The beta version will help to test the new UI for the tournament also with other information about the game. The beta will start from February 21st and will end on 23rd.
"Playing Rocket League is fun with a PC controller"
To get the option for the beta version, you need to follow some simple steps. Firstly you need to own a copy of the game itself, secondly stating February 21st, you will need to go on Steam Library and then right click on Rocket League and choose properties then click on BETAS Tab and lastly click on the drop-down list and select Tournaments Beta.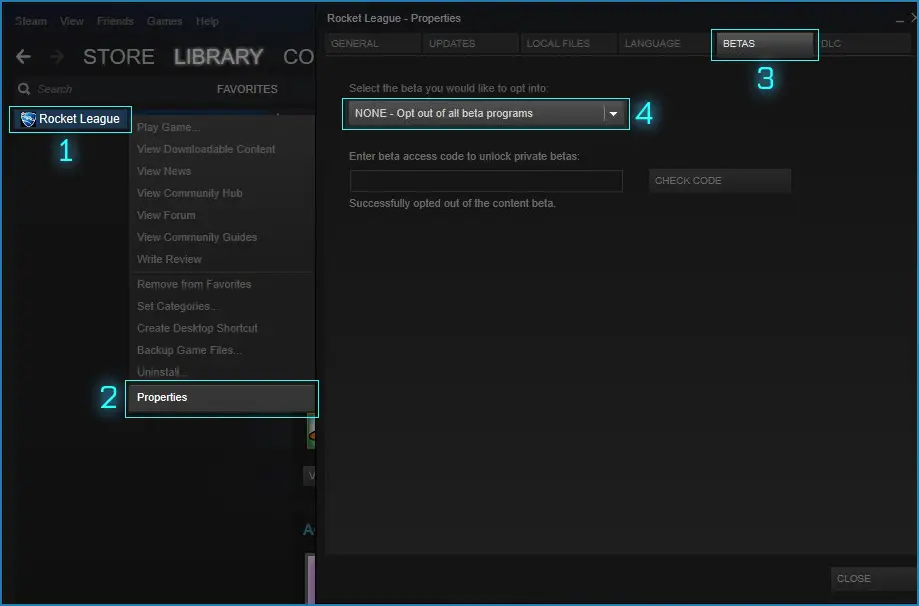 After completing the above-mentioned steps you will need to close the window and your Steam Client will update Rocket League to the Beta version. After downloading the update of Beta, you can now create your own tournaments or join competitions created by other players. You need to keep few things in mind though:
>The 'Tournaments Beta' version of Rocket League will replace the current version without interfering with your XP, Inventory or other essential player data.
> Setting like Controls, Video or Sound may change.
> In Beta Competitive playlist won't be available
> When the beta is over or anytime during the beta if you like to hop into a Competitive Playlist you will simply need to click on the BETAS tab in steam client and select on choose NONE – Opt out of all beta programs, from the same drop-down list, and Steam will download the latest Live version of Rocket League.