3 weeks ago, ASRock made its official entrance into the world of Graphics cards starting with the Phantom series Radeon graphics cards. As Nvidia has partnered with a lot of big OEMs that produce graphics cards like Asus, MSI, Gigabyte etc. in GPP, it made the Radeon stand alone in the crowd. But still, ASRock and Asus managed to find a way for making Radeon cards making the competition fair.
While Asus launched the AREZ series of Radeon cards, ASRock launched its Phantom series. The series, however, is not limited to the gaming graphics cards as we now have a few cards in the RX lineup which seem to be manufactured for mining. On the official ASRock website, in Phantom series GPUs section, there are three RX 570s listed. These are:-
The Phantom Gaming X RX 570 8GB OC is a gaming graphics card for sure which sports a powerful Aluminium heatsink with copper heat pipes. It is a dual fan card with 5 I/O ports including, DVI, HDMI and DP ports. However, the other two cards the Phantom Gaming M1 RX 570 8G and the 4G version have a completely different heatsink design. Those two cards aren't having the common aluminium heatsink that we see on graphics cards rather they sport something similar to a stock AMD GPU heatsink that is smaller.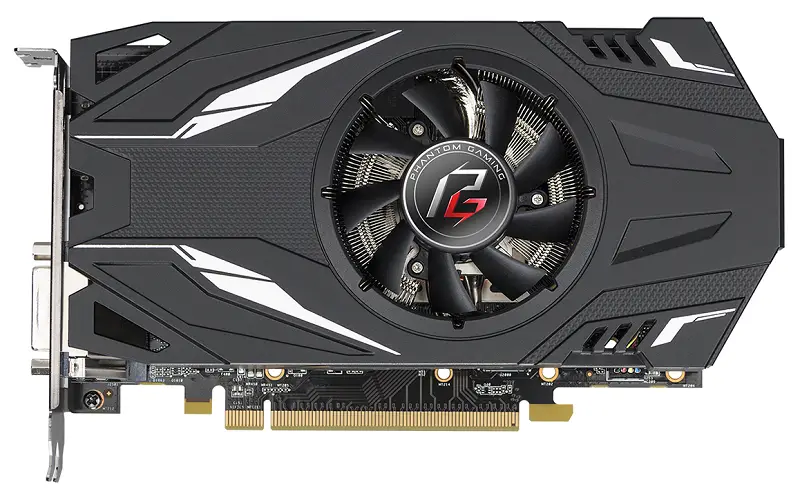 There are no copper heat pipes which can be seen from the official pics of the cards and the biggest indicator that suggest that these are Mining GPUs is the absence of I/O ports except one DVI port. In my opinion, one output port is in case you want to utilize it for another purpose rather than mining if you ever want to. However, it is a clear indication that these are mining cards because no manufacturer will provide only one output port for display if they are made for gaming.
The two cards have only memory size difference. All the specs and design are the same on both the cards. We don't have any pricing information on these cards and also it is mentioned that these cards may not be available worldwide.