Fast…Mysterious…Unpredictable…! These are the words ASRock used in a teaser for increasing the hype amongst gamers that they are getting into making graphics cards. We thought that it could only be a rumour but if you read about it a couple of days back, then one can easily say that it wasn't a rumour but more of a truth. More than a week ago Digitimes published a report that ASRock is coming to the graphics card industry and so it teased a 30 seconds video in which it didn't show the full picture of any graphics card but showed it from sides hiding parts of it to let us guess.
The report was that ASRock is only preparing AMD graphics cards. After getting into the Barebones Systems where it developed the MXM graphics cards, we can now see custom graphics cards that will have ASRock Logo on it with a different cooler design. The video shows that the graphics card has a grey coloured cooler shroud with some white accents similar to what we see on a Zotac Mini graphics card.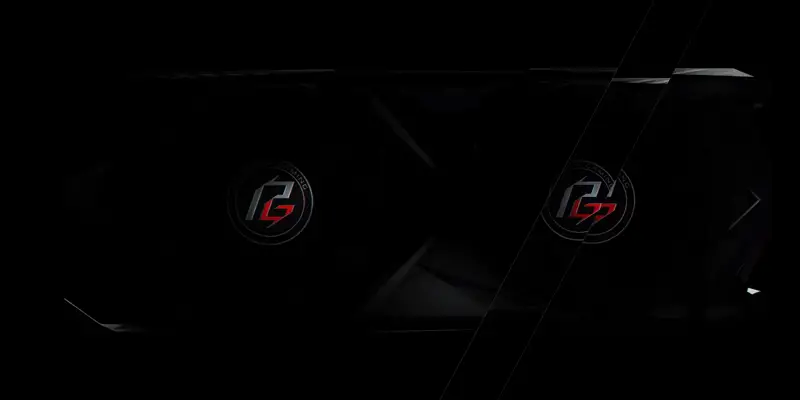 The card has a dual-fan design and the Logo on them was of "Phantom Gaming". It must be some kind of series that ASRock wants to be in the market similar to the ROG of ASUS. The Logo uses Grey and Red colour for the P and G respectively. But let's not get into the details of Logo only. The heatsink if you can stop the video, you will see that sports an aluminium heatsink with nickel-plated copper heat pipes. This is all that we can see from the video. Stay tuned for more updates on this.
謎の動画を公開…
発表までお楽しみに!#ASRock #PhantomGaming #PG#Phantom #Gaming #FAST #MYSTERIOUS #UNPREDICTABLE pic.twitter.com/BmUdns53pF

— ASRock Japan (@AsrockJ) March 16, 2018