ASRock already entered the graphics card market with its Phantom series and has the RX 500 series graphics cards. It has just unveiled two more cards on their website that are yet to be sold worldwide. These are the Phantom Gaming X RX Vega 56 and the Phantom Gaming X RX Vega 64 GPUs.
Looks like ASRock is completely getting into the GPU market with the potential it has right now. Phantom RX Vega 64 is the flagship graphics card from ASRock and is the fastest gaming GPU from AMD for desktops. ASRock didn't bring any custom boards for this but brought the reference AMD GPU design with the exact same spec as you would find on the AMD RX 56 and RX 64 GPUs. So, think of a company, for example, Asus, bringing a Nvidia founders edition card of GTX 1080.
Related:- Best budget graphics cards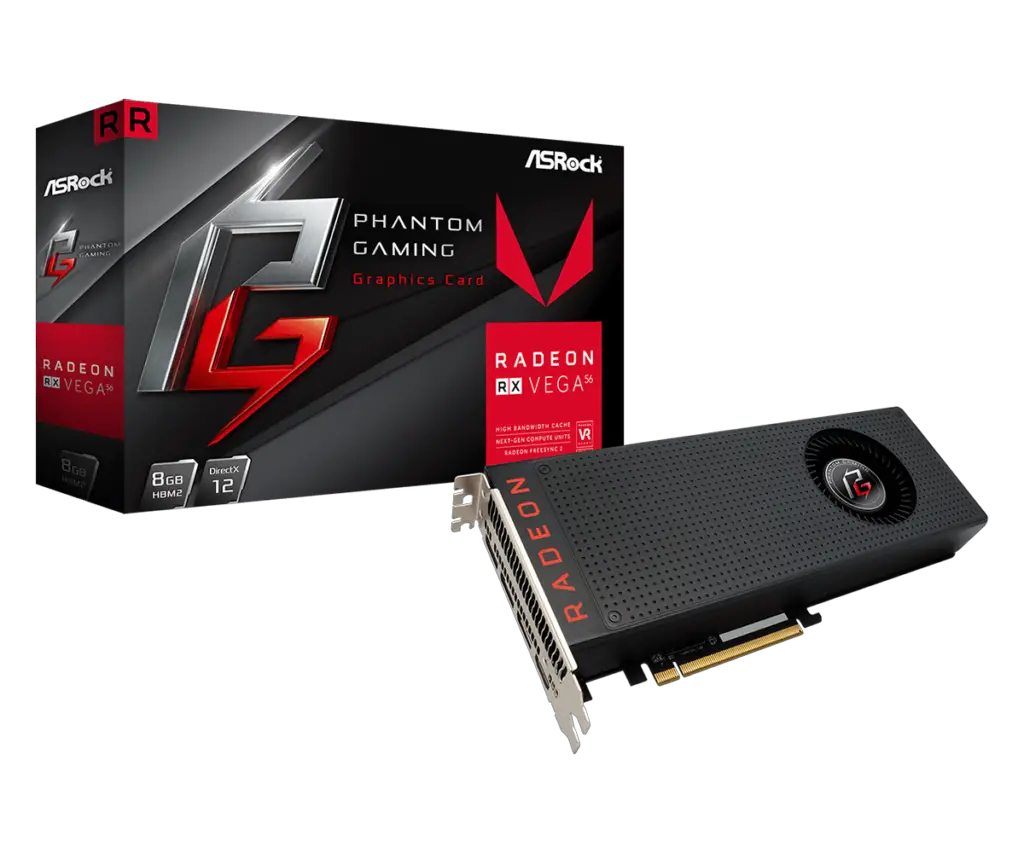 That said, the Phantom RX 56 is featuring HBM2 8GB memory and core/boost clock of 1156Mhz/1471Mhz respectively. This reference design features a double ball bearing fan design and a high-performance Composite Vapor Chamber for cooling. For output, there is one HDMI and 3x Display ports for display.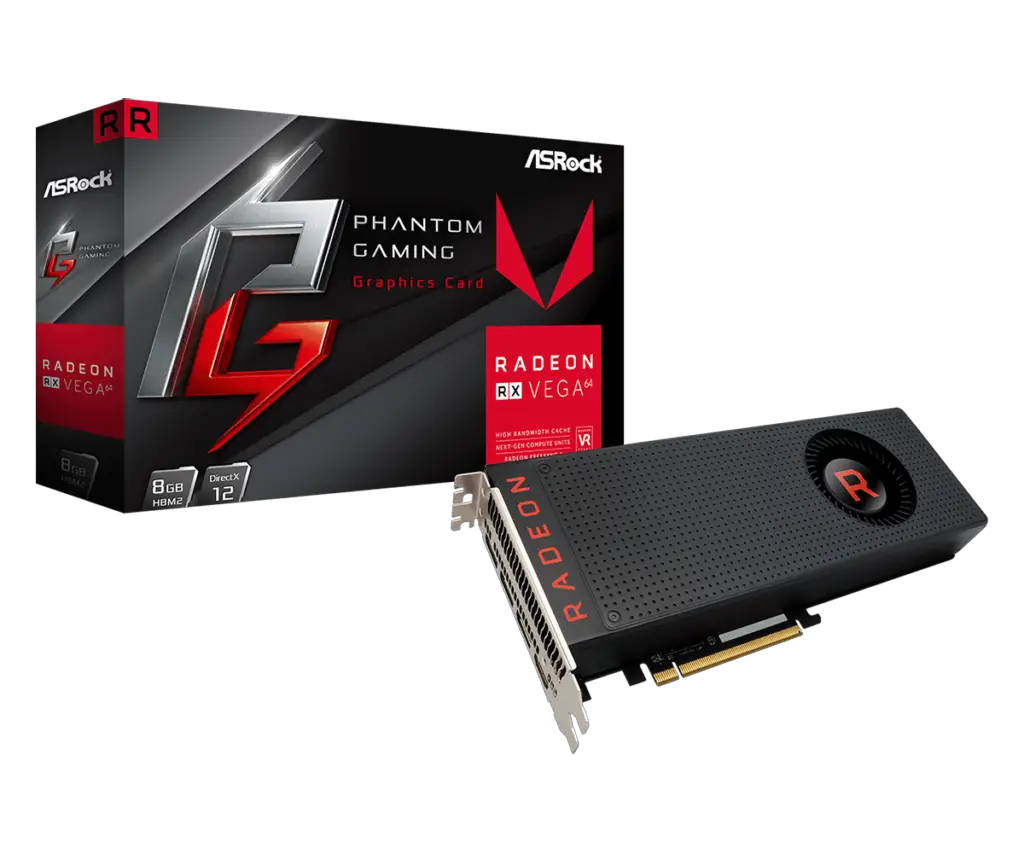 Similarly, the Phantom RX 64 also features HBM2 8GB memory with core/boost clock as 1247Mhz/1546Mhz. The greater difference between the RX 56 and RX 64 is stream processors. The Vega RX 56 has 3584 stream processors while the RX 64 features 4096 stream processors. This is what makes the RX 64 a faster card when both the clocks and stream processors are taken into consideration. Memory clock of RX 64 is 145Mhz faster than the RX 56 and provides exactly the same output ports as the RX 56 does.
ASRock didn't reveal any information regarding its price and availability but its more likely that they will price it similar to the reference cards.