Xtremegaminerd.com is a participant in Amazon Associate Program and is supported by the readers. The qualifying purchase you make through our links may get us some commission and doesn't cost you an extra penny.
---
Under its Republic of Gamers brand, Asus released a new mouse called ROG Gladius Origin II. It is not just any normal mouse, it is a mouse that can have its lifespan extended by swapping out the switches. Asus includes an extra set of Omron switches that increase the lifespan of a measly 50 million clicks to extraordinary 100 million clicks.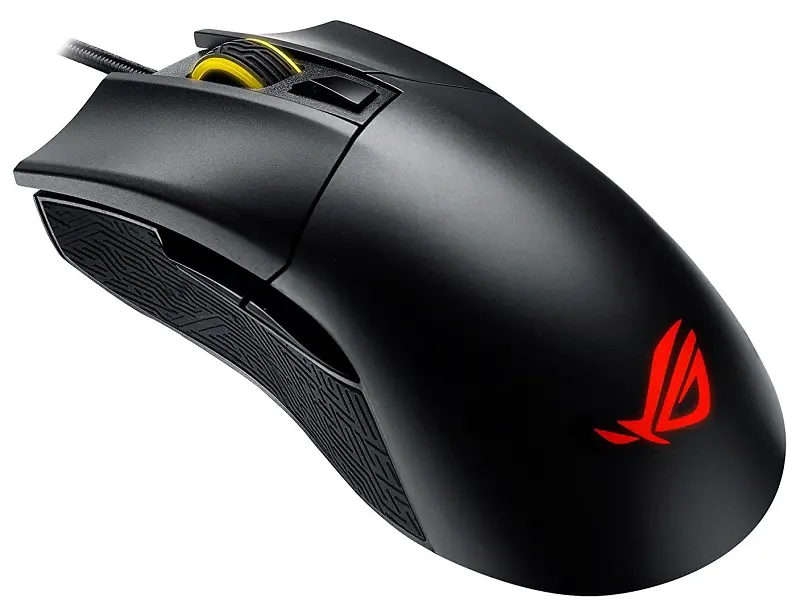 Though increasing the lifespan is not the only reason the extra set of switches is included but it also offers a different click resistance which is supposed to give off a different feel. Along with the "push-fit" socket design, it is supposed to be very easy to change the switches.
"Want the best gaming controller as well? Try these controllers."
This wired optical sensor mouse supports on the fly sensitivity adjustments which is standard among the typical gaming mice. The USB cable is detachable but the mouse does not work wirelessly. It is just for portability purposes. The mouse comes with a pouch for carrying and 2 different USB cables for your personal preference, a rubber one and a braided one.
The mouse itself has 5 buttons excluding the scrolling wheel. The 2 main buttons, the dpi switch and 2 buttons on the side of the mouse which is nothing unusual. RGB lighting is included like all the recent gaming mice do. With this, you can synchronise the lights with your other peripherals using the ROG Armoury or the Aura software.
The ROG Gladius Origin II is now purchasable for $100 on Amazon.com