Asus already announced their ZenBook 13 in the CES but now it has introduced one more thing into it- "A discrete Graphics card". Now, it's been confirmed that this laptop is world's thinnest laptop with a dedicated graphics card having a thickness of only 13.9mm or 0.54 inches and weight equal to 1.12Kgs. That's ridiculously thin with a dedicated graphics card which we generally don't see at all. Asus and MSI are the producers of great gaming laptops but what we have seen from Asus and MSI are thick laptops if they are equipped with a dedicated graphics card.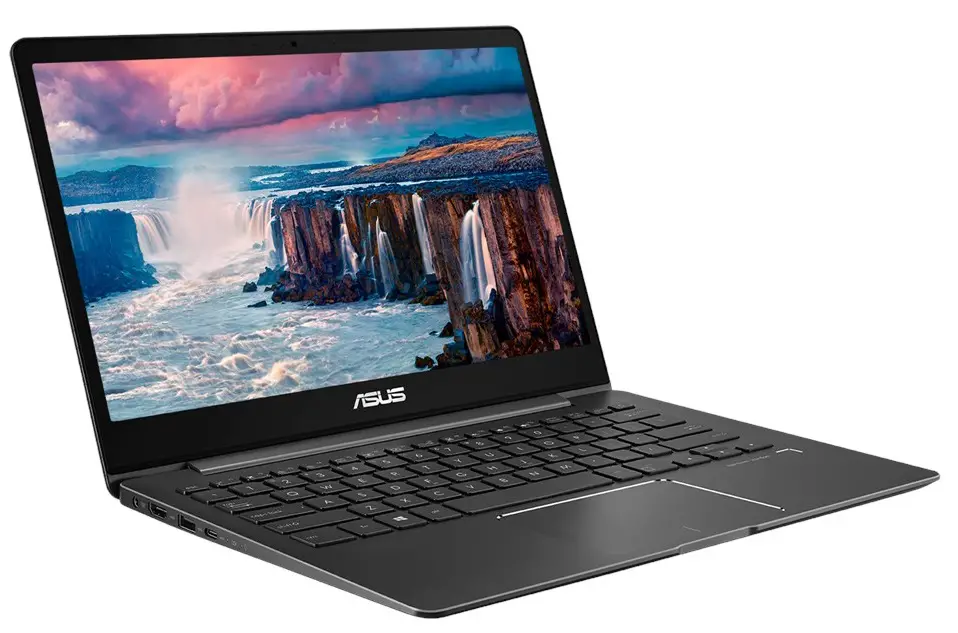 This new reveal shows that the target Asus recently made of selling 2 million gaming laptops this year can be possible if they achieved 1.5 million last year. With a thin laptop like this having a dedicated GPU won't put any trouble in front of anyone and gamers can take it easily anywhere while having fun playing their games.
The ultrabook has a UHD resolution with an IPS display having 178-degree viewing angle. The display size is just 13.3″ but packs some serious performance and features. The processor used in it is Core i5 8250U clocked at 1.6Ghz which can boost up to 3.4Ghz. Ram is 8GB with a storage of 256GB SSD. The GPU used in it Nvidia Geforce MX150 having 2GB of GDDR5 memory.
According to Asus, its 50Wh lithium-polymer battery should give it a backup up to 14 hours and can charge up to 60% in just 49 minutes. This ultrabook will cost you $1000 as it has some really good features and is available on Asus store for purchase.