Asus showed off its new Bezel Free kit for an immersive gaming experience with multiple monitors. The bezel kits are made to combine two or three monitors to eliminate the bezels in order to eliminate the distraction caused by it.
Asus has made these bezels with thin lenses that are made of PMMA (Poly(methyl methacrylate)) which are more durable than the glass itself. These lenses are made to refract the light from two monitors to bend inwards for hiding the bezels.
Asus says that it does not pass 100% of the light from the monitors but pass 90% of the light which is of course much better than the bezels. Below are the pictures of three monitors with and without bezels.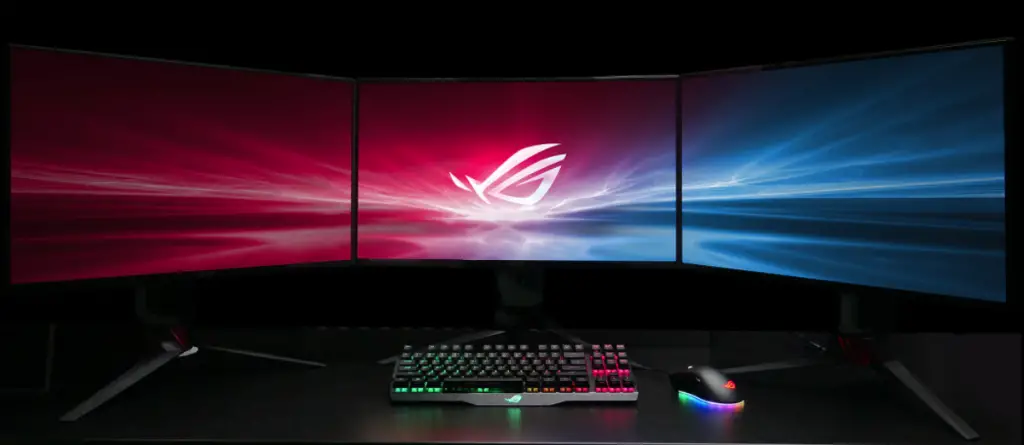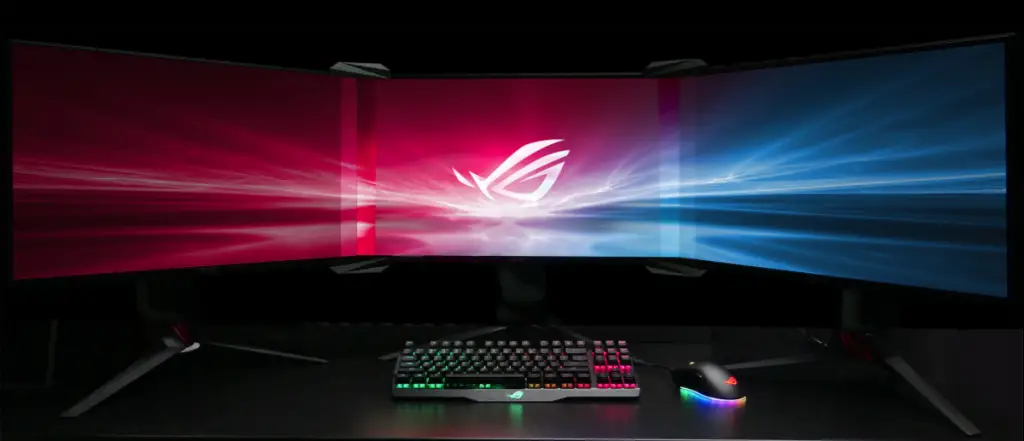 Asus made them for 24 and 25-inch monitors and they are preparing to develop these for higher sized monitors. Although, these lenses will work with any brand monitors but Asus says that it's highly recommended to check the compatibility before buying it.
The Bezel kit will work with any thin bezel monitor and gives immersive experience with three monitors. The lenses don't create 100% smooth display because there is some sort of blur with it but when you look at all the screens collectively, you won't be able to notice it that much.
It's said that Asus would be launching these kits at the end of the year. Another great technology which is needed for triple monitor gaming.
[poll id="12″]