Xtremegaminerd.com is a participant in Amazon Associate Program and is supported by the readers. The qualifying purchase you make through our links may get us some commission and doesn't cost you an extra penny.
---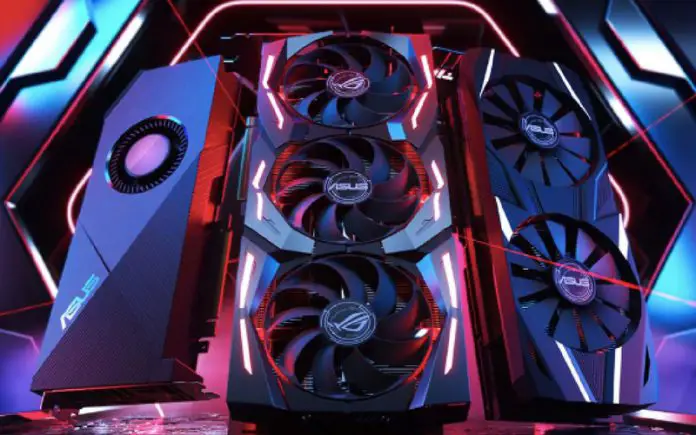 Soon after the dramatic announcement of Nvidia's latest Graphics card: The RTX 2080 series on 21st August, it became a worldwide sensation. The founder's edition of the latest GPU's will be available from September, however, different manufacturers have already listed their products starting with Zotac which was spotted even before the official announcement on an online store. You can find more details about the newly launched GPU's and the latest Turing architecture in this post.
Recently Asus introduced us to their latest variant of the RTX series namely the ROG Strix, Asus Dual, and the Asus Turbo. All of these cards come with GDDR6 memory and support 4K and VR. They also have the new cooling solution which let the user to fully utilize its potential.
The latest RTX series from Nvidia comes with the latest Turing architecture, real-time ray tracing, programmable shading, and AI. According to Nvidia's CEO, the RTX series GPU's are equivalent to Nvidia's 10 GTX1080ti in terms of performance and hence they will cost you more. The founder's edition's of the RTX 2080 series starts from $799 and the variants of Asus starting with the ROG Strix GeForce RTX 2080 OC Edition costs $869.99, the Asus Dual GeForce RTX 2080 OC Edition costs $839.99, and the Asus Turbo GeForce RTX 2080 Ti costs $1209.99. They are available for pre-order in USA and Canada and the price of other regions will be revealed soon.
Asus ROG Strix GeForce RTX 2080/2080 Ti variant features the latest cooling technology which includes three Axial-tech fans which have reduced hub size along with longer blades which allows them to operate more silently. When the GPU temperature reaches 55° Celsius, the fans will be automatically turned on. This added feature makes them more silent during normal operations. It also equipped with a new heatsink which has 20% more surface area for heat spreading. The card also equipped with the latest connectivity options which include 2 X HDMI 2.0b, 1 X USB Type-C 3.1 Gen 2, 2 X Display port 1.4.
ASUS Dual GeForce RTX 2080/2080 Ti comes with two fans and has the same heatsink design as that of the ROG Strix edition but the heatsink provides 50 percent more surface area for cooling and the fans come with IP5X dust resistance rating. In terms of connectivity, the card offers 1 X USB Type-C 3.1 Gen 2, 1 X HDMI 2.0b, 3 X Display Port 1.4.
ASUS Turbo GeForce RTX 2080/2080 Ti is aimed at those users who like to have the same performance as that of the earlier variants but in a more compact way. It is equipped with an 80mm fan along with a large heatsink and the design of the shroud allows it to draw more air into the heatsink. In terms of connectivity, the Turbo edition offers 1 X USB Type-C 3.1 Gen 2 port, 1 X HDMI 2.0b port, and 2 X Display port 1.4.
Detailed specification about these three cards is provided below and if you want to know more about these cards, check out this link.