Asus has launched the VivoBook S14 in India on Wednesday having the official price of Rs 54,490/- but now with a limited time discount of 17% starting from 14th to 18th Feb. Now you can get this for only Rs 44,990/- if you order within these days from Flipkart which is an Indian online multi-product store.
The VivoBook S14 is equipped with some decent features like Intel Core i3 7th Generation clocked at 2.4Ghz and has a cache memory of 3mb. The laptop comes with a decent 8GB of DDR4 RAM which should be enough for running any day to day task and for storage it has a capacity of 128GB SSD along with 1TB of a hard drive with a speed of 5400Rpm.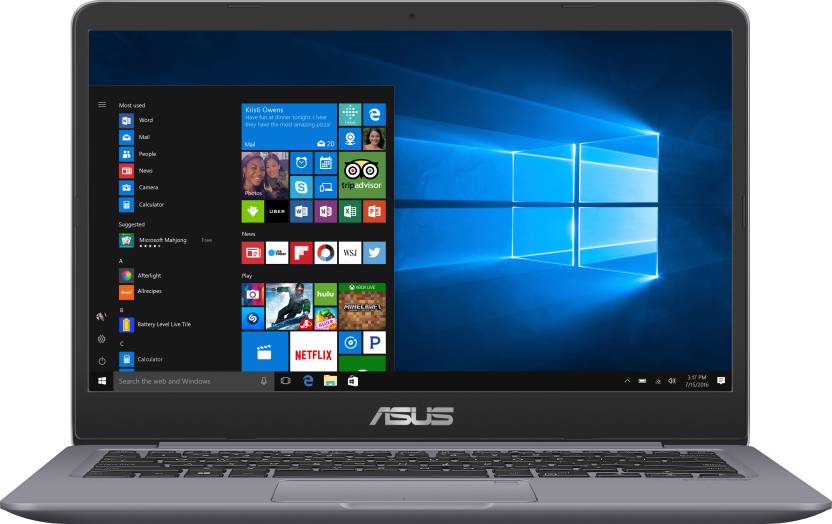 For this price, you can't expect it to come with a dedicated graphics card and it comes with the Integrated Intel HD620 GPU which is not meant for any type of gaming and therefore the laptop is more inclined towards productivity than gaming.
It has a Metal Grey finish and is very thin having a thickness of only 18.8mm and comes with all the essential ports which include 2x USB 2.0, 1x USB 3.1 and 1x USB 3.1 Type C ports. There is also 1x HDMI and 1x SD card ports present on each side along with a microphone jack.
The screen has a size of 14 inches with 1080p resolution and the side bezels are very thin compared to most of the laptops. This laptop should be enough for any person who wants to have speed in his work and wants portability. For more info about this laptop, you can visit the Flipkart page.