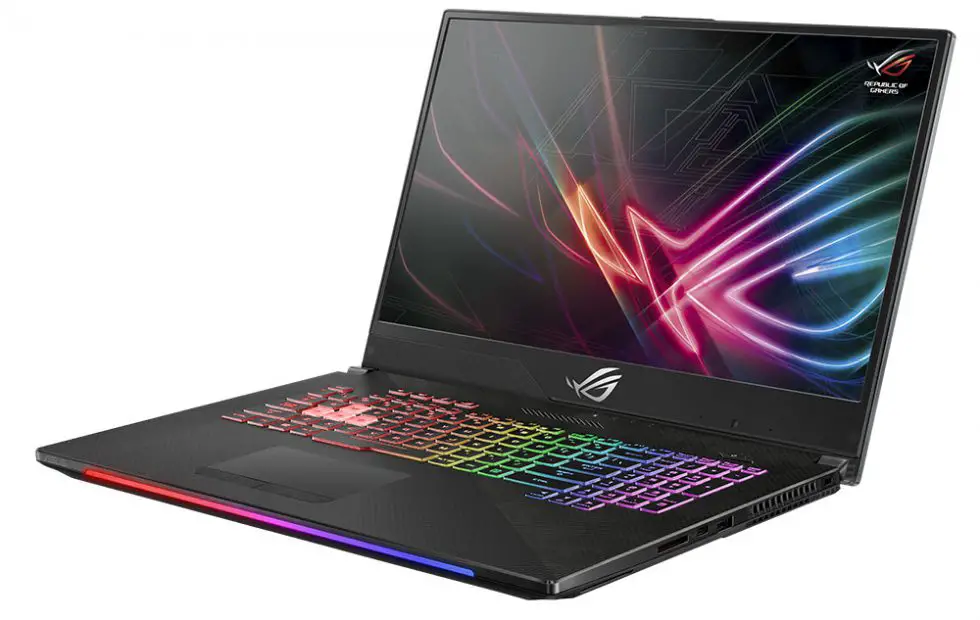 In the competitive market of technology, we are able to see new products every day. A few days earlier we came across a new laptop from Asus which is the very first of its kind and comes with a 5.5″ screen pad, the Asus ZenBook Pro. Recently Asus announced a new gaming Laptop which is pretty unique in its own way.
The ASUS ROG Strix SCAR II comes with a 17.3″ display screen but to our utter surprise, the big display is packed within a 15.7″ chassis. To add more to the new model, the display offers 144hz refresh rate along with a response time of 3ms which is ideal for FPS gamers who like to play games like Cs Go, COD etc.
Related:- Asus shows off Zephyrus S
Apart from its feature-packed display, the new laptop also equipped with a full-size keyboard and has a dedicated row for function keys. The keyboard is also RGB illuminated and one can fully customize the RGB illumination with the Aura Sync and it is also compatible with the laptop's light bar and ROG logo.
Apart from the aesthetics, the system configuration of the new model really impressive. Under the hood, it comes equipped with an Intel Core i7-8750H along with an NVIDIA GeForce GTX 1060. To optimize the cooling potential, the laptop uses three heatsinks and one of them dedicatedly for the GPU only.
The price of the laptop is not revealed yet and the launch of the ASUS ROG Strix SCAR II has been scheduled sometime in September. All other necessary details will be shared during that time.