Xtremegaminerd.com is a participant in Amazon Associate Program and is supported by the readers. The qualifying purchase you make through our links may get us some commission and doesn't cost you an extra penny.
---
As Raven Ridge processors are out, the need for the X470 chipset motherboards also came. Recently, we saw several leaks of X470 motherboards from Asus and now there is another one which is of Mini-ITX form factor. Of course, there will be people out there who would want a compact system and AMD has fewer options for those people as compared to Intel.
This time, Asus has provided the solution but with a small twist. The Asus Rog Strix X470-I is now available with an HDMI port which was absent in the X370 chipset as the Ryzen 1000 processors needed a dedicated graphics card to give the display. As Raven Ridge processors i.e., the AMD 2000 series APUs(Ryzen 2200G and Ryzen 2400G) have both CPU and Gon in the same chip, it's necessary to have a display output port in order to get a display without a graphics card. An HDMI port should do the job fine and as the form factor is Mini-ITX, you can't expect 3-4 ports for the same purpose.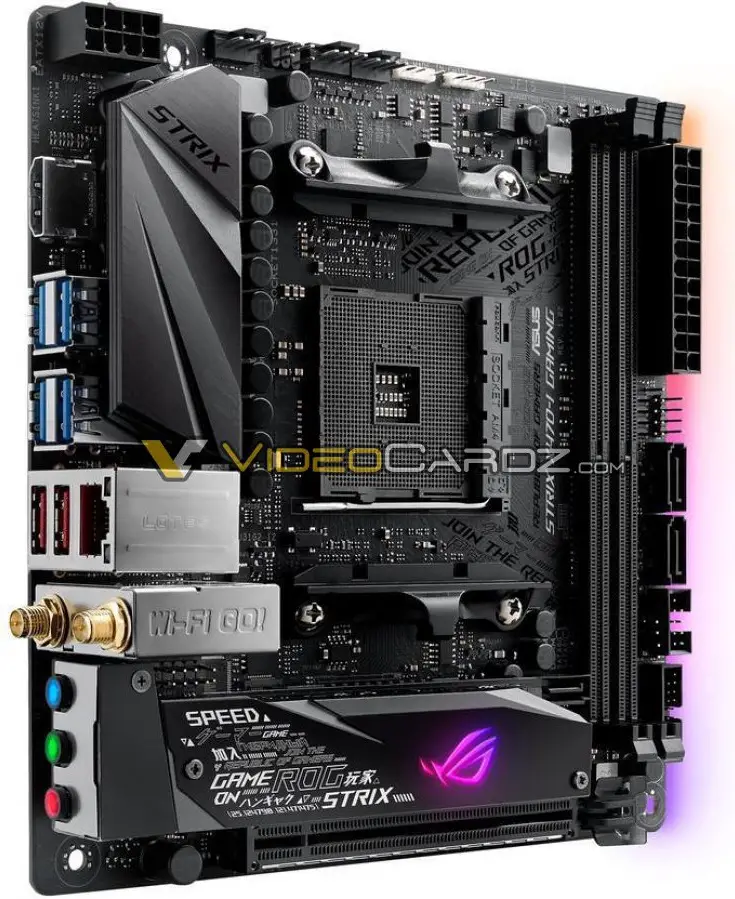 VideoCardz got some pictures of the new motherboard which is yet to be launched which shows the HDMI port from a side. The similarities between the X370-I and X470-I are many except for a few things which are minor and not of anyone's concern. The board comes with RGB lighting and an M.2 SSD shield as well. It has inbuilt wifi like most of the Mini-ITX motherboards of higher quality have and a single PCI-Ex 16 slot for a graphics card.