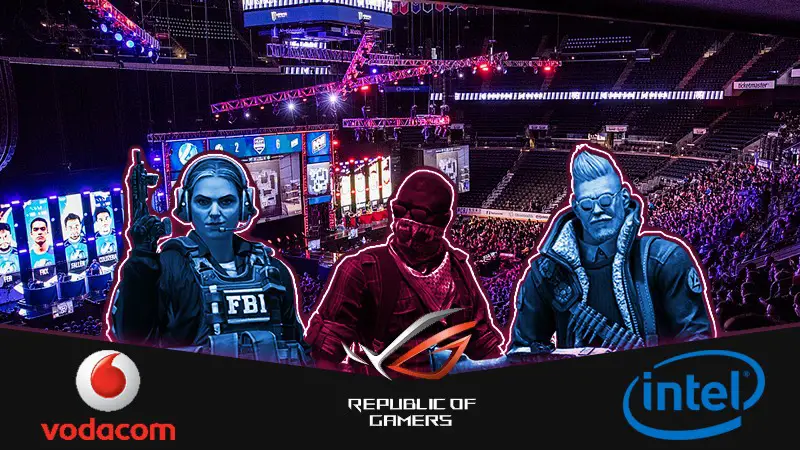 Asus ROG teamed up with Intel and Vodacom World to organise a CSGO tournament in September through Mettlestate which is a premium esports host which organises a variety of leagues and tournaments.
Asus calls it "Soldiers of Fortune" format where the stakes will get higher and higher upon reaching the finals in the tournament. The total prize pool is R150,000(South African Rand) which is dynamic and will be divided on the basis of bounty allocated in each match.
Each team will have an allocated amount of prize pool and the winner will take the whole bounty making the competition more tense. The Grand Final will have a special bounty added to the finals bounty pool to make the stakes at the highest.
There will be 8 teams in total where 2 teams are already determined. These are the Goliath and Sinister 5 which were the finalists from 2019. They will have a higher allocated amount at the start of the tournament than the other 6 teams. Two teams start their matches with R12000, four teams with R14000 and Goliath/Sinister 5 will have R20000 as the allocated amount.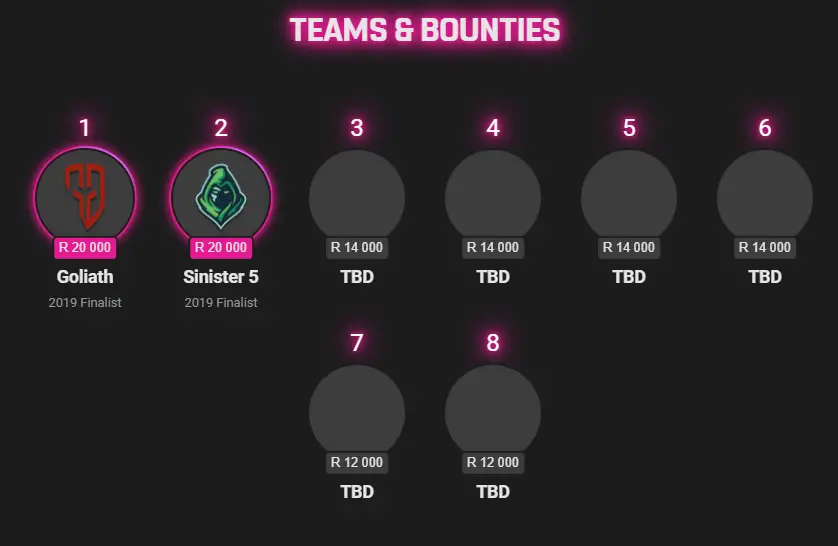 These 6 teams need to be qualified to enter into the competition through an online qualifier which will be held from 26th of August to 9th of September while the Bounty Brackets Final will be held from 17th to 20th of September. Each team is going to start with a bounty where 40% of its share will be on stake.