Last year, the CEO of Atari confirmed that they were working on a new game console project and they revealed some images of the Ataribox console in July last year. Recently, at the Game Developer Conference (GDC) in San Francisco, the company has disclosed more information on this unfamiliar device with the new name of Atari VCS.
The organisation plans to present it's new console, Classic Joystick and the Modern Controller to the people and journalists at the GDC this week. The Classic Joystick is a modern version of Atari's iconic single button joystick and the latter one is more of a modern controller, hence the name Modern Controller, with a layout similar to Xbox One's style.
"If you love console then you would also love these controllers"
The purpose of having two uniquely designed peripherals is to increase the experience when playing a retro Atari game or modern games on the VCS. The Classic Joystick will let the users fully enjoy retro Atari games while the Modern Controller is more suited for modern games. The machine/console itself is inspired by the classic 1977 Atari 2600's style, however, the hardware inside is firmly set in the modern times. As far as we know, the VCS is capable of running Linux with its custom AMD processor and Radeon GPU. In addition, it has an HDMI output, four USB ports and an SD card slot to increase data storage size.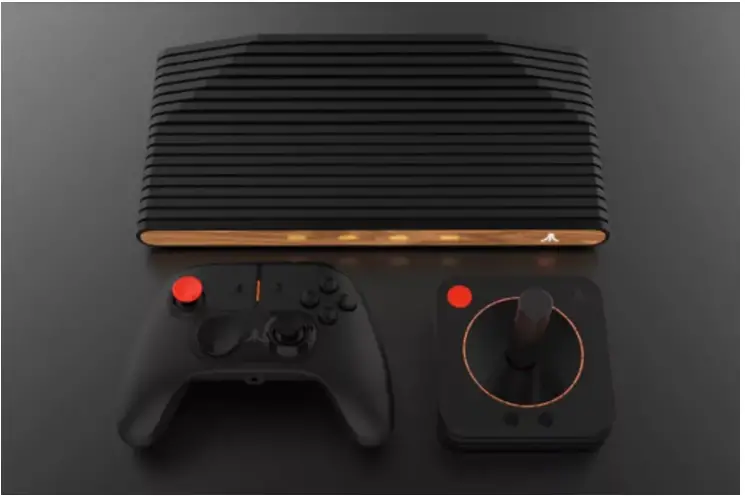 The exact availability date for ordering the VCS is unclear however it will be revealed next month. Atari stated that it would announce the preorder dates in April. The preorder was supposed to start last December however it was postponed so that Atari could have more time to improve and perfect the platform and ecosystem that the Atari community deserves.
Not much other than that is known about the VCS, not even the games for it. The console is also going to be priced at $250 – $300.