Xtremegaminerd.com is supported by the readers. The purchase you make through our links may get us some commission and doesn't cost you an extra penny.
---
Auros is about to launch the new version of the Auros AC300W which was seen last year in Computex with some improvements and its name is AC300W Lite. As the name suggests, the Lite version has some features limited as compared to the original one. But there are some improvements made in it in order to make it look better.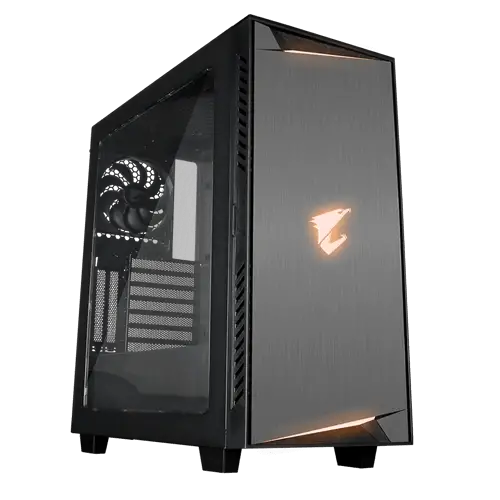 The case is a mid-tower with a large window panel that is not tempered glass, unfortunately. The front panel has the Auros Eagle Logo which is RGB and can be controlled via a LED button at the top which also has 2x USB 3.0 ports and headphone jacks. You can change the colour of the LEDs and change the effects to breathing, flash, Cycling etc.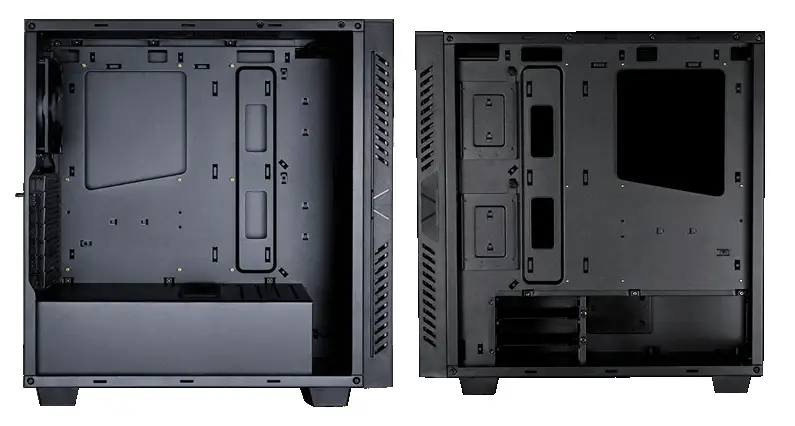 From inside, it looks completely normal just like most of the latest mid-tower cases we have seen in 2017 but the fans and radiator compatibility is very good. The front can have 3x 120mm or 2x 140mm fans and 2x 120/140mm fans at the top. You can also install a 360mm radiator at the front. The rear however now supports 120mm fan instead of 140mm which was supported in the normal version.
The case has a big cutout in the motherboard tray which is a much-needed thing in every case for installing aftermarket CPU cooler and a couple of routeing holes which doesn't have any rubber grommets in them.
For storage, it supports 2x 3.5″ HDD in the PSU shroud and 2x 2.5″ SSD at the back. The case has 400mm clearance for graphics cards so you don't have to worry about fitting any 3 fan card in it.
As for airflow, the front panel has ventilation at its sides rather than from the front. So, it will be fine but not spectacular. The price of this case has not been revealed but If I am not wrong, then the correct price of this case should not exceed $90 in any case.