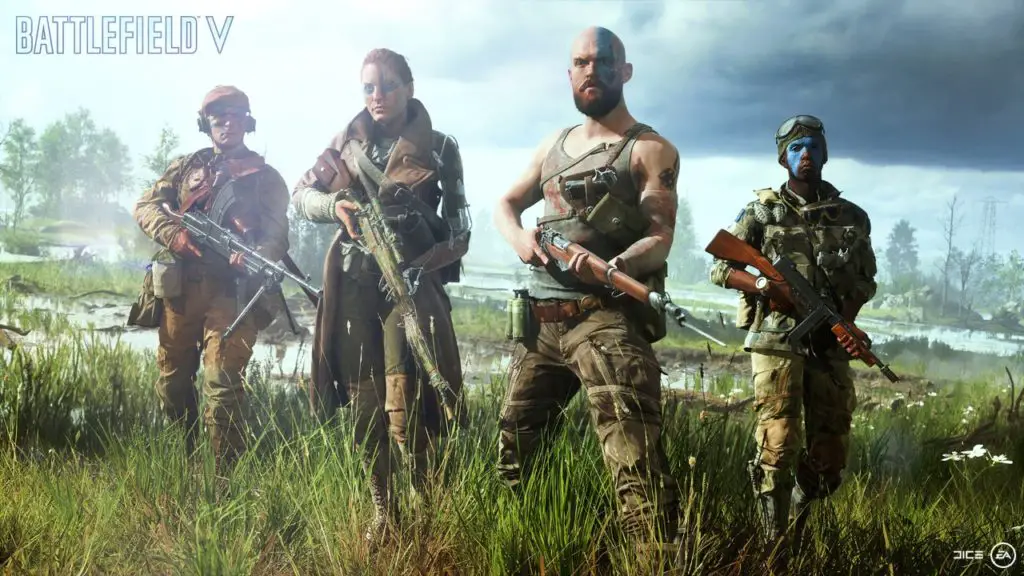 Recently EA has revealed its long-planned ideas for Battlefield V which came on a new blog post named as Tides of War which is termed to make us realize the "evolving journey" that we players need to face during their journey throughout the entire Second World War.
Players can now almost customize anything starting from creating companies of soldiers, weapons, vehicles and the most interesting thing about this game is that the customization is also available in all modes namely Multiplayer and Combined Arms.
Related:- Battlefield is all about squad gameplay
The game will be starting with two factions namely the British and the Germans and each player can only have one company per faction.  However, the aspect is that factions will constantly get added with the passage of time and updates. The soldiers will comprise Medic, Scout, Support, and Assault and you can also customize your loadouts to match your opponents. Moreover, as you will progress through the game earning XP's which with which you will be able to unlock new Archetypes which is specialization aimed to develop a particular playstyle which means that as a support you might be able to choose between an Engineer or a Machine Gunner. The gadgets and attributes also vary between the Archetypes.
The Tides of War might start with two factions but we might be able to see more of them sooner than we expected and the E3 might be the best stage for the same. To get the in-depth details please visit this page.