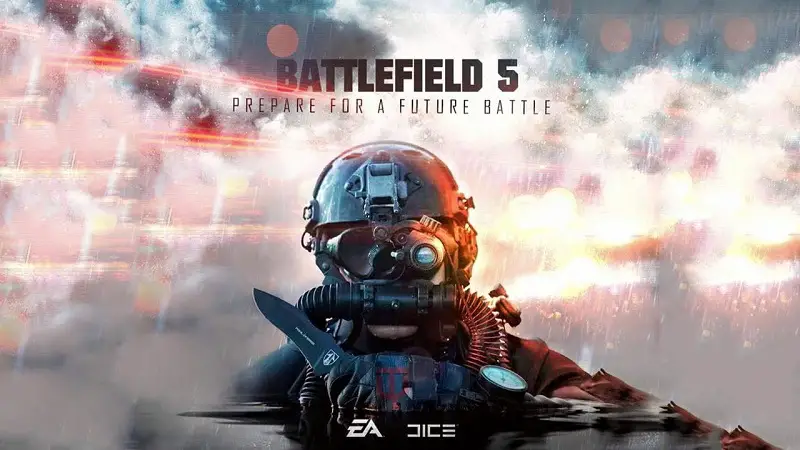 In recent time we have experienced some awesome game teasers that are on its way to us and some of those teasers either belongs to new game and by having a look at some of them we can surely say that the title will be a massive hit, but on the other hand some game teasers are from old days gaming series and these are the one whose certain glimpse make us feel happy. Some of those titles are enjoyed by us from our childhood days namely, Call of Duty series, Battlefield series, Serious Sam series and it continues.
However, two of these gaming series is coming this year and most of us are eagerly waiting and debating against each other about the possible outcome of these games. A few days back we have seen Call of Duty: Black Ops IIII getting revealed providing us with some shocking news which provides information that the single campaign missions won't be coming along with the new title and instead we will be seeing a new mode Blackout which is Battle Royale Mode. And before the reveal event, we experienced constant teaser of the game. Now the interesting fact is that Call of Duty: Black Ops IIII is getting released this year and along with that we will also see Battlefield continuation of series Battlefield V which is getting revealed on May 23rd and will be releasing this year.
Therefore we might be experiencing a touch competition between. Recently they have teased a new trailer which initially provides some sound of a war going on and then a character who is indicating to keep quiet. However, no further information is currently available about the detail of this character except for two flags that are seen on the top HUD and one of them being the Union Jack on the left which is the famous flag of the UK, and the Balkenkreuz on the right that was used by Germany during the Second World War which might provides hit about the game set in the onslaught of World War II.
Earlier there was a rumour about the game being set in the WWII but there was no confirmation about it, and to get more information about this we will need to wait till 23rd May.