Xtremegaminerd.com is supported by the readers. The purchase you make through our links may get us some commission and doesn't cost you an extra penny.
---

Introduction
Almost everyone knows how important it is to have a nice CPU cooler when you are having a high-performance beast inside your RIG. Nowadays most PC cases come with tempered glass and manufacture are also going with more and more trendy design and as a result when you are running a Ryzen 3000 series computer processor or an Intel Core i7 9700k then you are definitely in need of an aftermarket CPU cooler to maintain the temperature of the CPU. Hence we tried to gather some information about certain coolers that are best suited for the Core i7 9700k.
There are two types of CPU coolers available presently in the market between which one is air-cooled and the other is liquid-cooled. I won't dig in the century-old debate of which one is better instead I will try to provide a simple fact. The cooling of your CPU should entirely depend on the airflow of your PC case. Let us provide a scenario, if your PC case has a nice overall combination of Intake and Exhaust, then you should try to get your hands on an efficient air cooler. On the other hand, if your PC case is having all-sided tempered glass panel and has less room for airflow, then you should probably think of getting your hands on a liquid AIO cooler. Reason for the above statement is quite simple if your PC case has adequate room for your components to breath, then an Air Cooler will be able to do the job without any issue as the hot air that will be exhausted from your CPU cooler will be blown out with the help of your exhaust case fans. So it's up to you which one you should go for considering the factors we discussed earlier.
Therefore, without any more delay let us go to the details and to begin with I would like being it with few coolers which we already have tested and reviewed.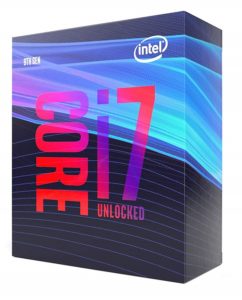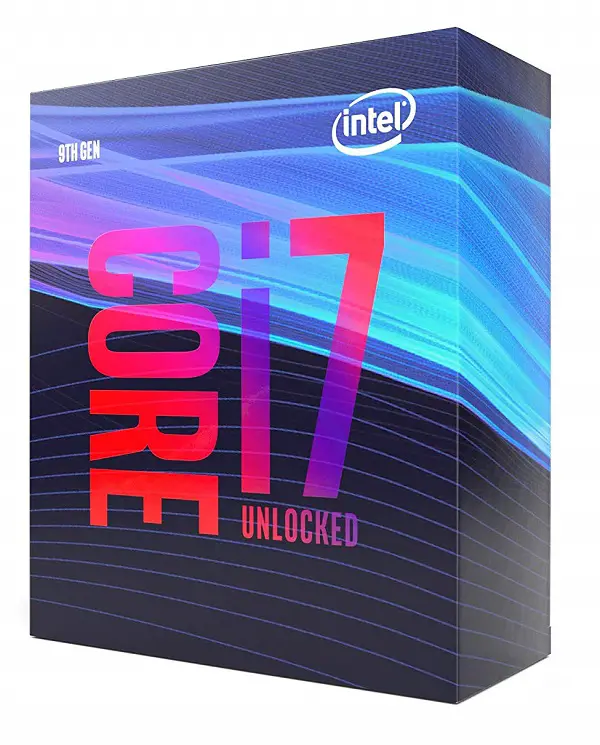 ---
Deepcool Assassin II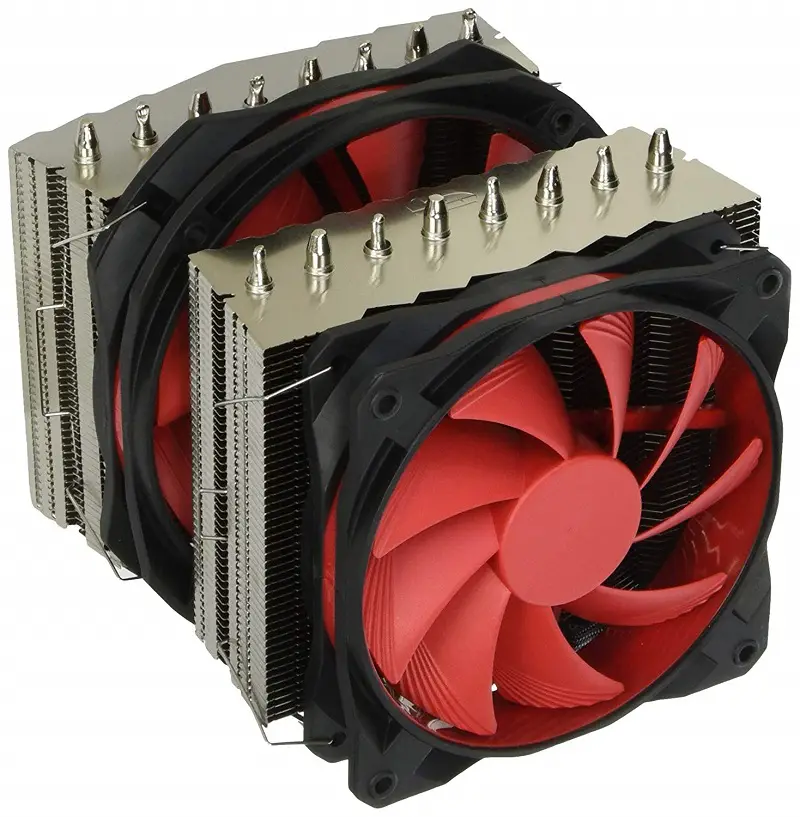 I can easily say that Deepcool Assassin II is still one of the best CPU Air Cooler and it can easily handle anything that you throw at it. Deepcool's original Assassin CPU cooler came out in 2013 and one of the largest and best-performing coolers available at that time. In 2014 came the Lucifer, in 2015 Deepcool released the successor to the original Assassin, the Assassin II for $70. This massive air cooler features a dual tower design, two cooling fans (140mm and 120mm), 8 nickel-plated copper heat pipes and its own 4-port fan hub.
It supports more or less every processor's Intel LGA775/1150/1151/1155/1156/1366/2011/2011-3 and AMD AM2/AM2+/AM3/AM3+/AM4/FM1/FM2/FM2+ mainboards. In my previous test, the idle temperature was 27 Degree Celsius and the Max Temperature was only 41 Degree Celsius. Which according to me is quite good.
However, one might find getting their hands on this beast and very few sites do have a listing of this product. But I have a solution to this one and it is on the bright side. Deepcool is coming with its successor, Deepcool Assassin III which they have showcased in CES 2019 and it was supposed to be released in May 2019 comes with a price tag of $99.99. It is equipped with 7 high-tech heat pipes, a pioneering heat pipe layout, and 2*140mm customized fans, and Deepcool claims that it will be able to serve chipsets with TDP up to 280W.
The Assassin III packs meaner looks and more performance than its successor. After getting hands-on it, we can provide the actual test reading and I am eagerly waiting to get my hands on it.
---
Be quiet! Dark Rock 4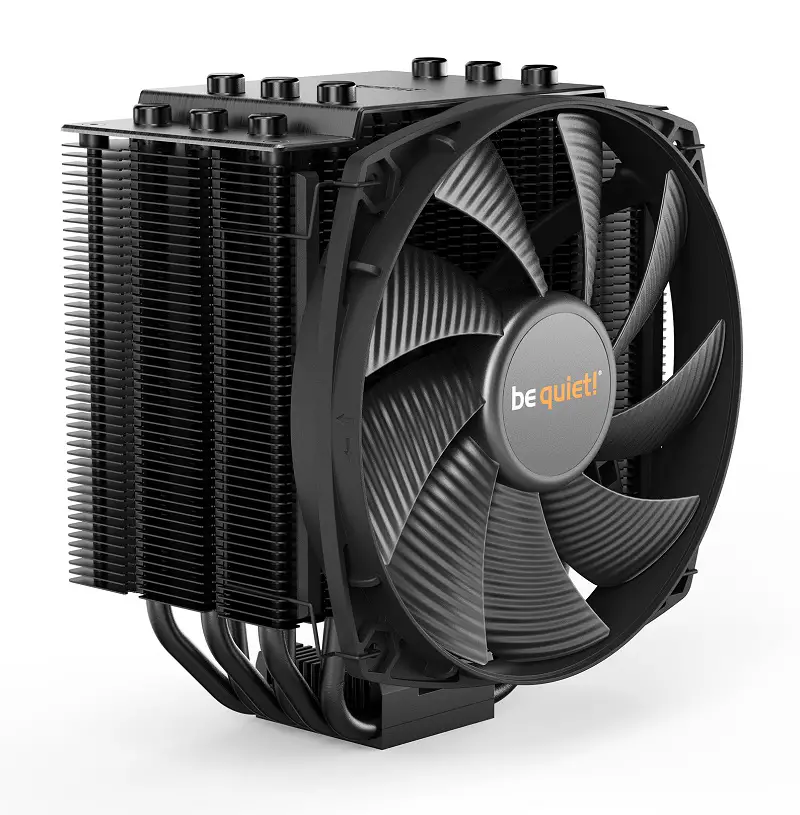 The Dark Rock series is the high-end series from be quiet! which comprises of the double tower, single tower and top-flow cooler designs. They offer extreme performance and as the name suggests, they are extremely quiet. It can be the ultimate solution for any system targeted towards air-flow design.
Dark Rock Pro 4 offers an immense cooling performance of 250W TDP which is excellent for overclocked systems and demanding workstations, moreover, they are virtually inaudible. They come with two Silent Wings PWM fans which feature advanced fluid-dynamic bearings, smooth six-pole motors, and airflow-optimized fan blades.
The Dark Rock 4 is equipped with seven advanced technology 6mm copper heat pipes that maximize the heat conductance along with superior air-flow due to wave-contoured cooling fins along with small dots on their surfaces which results in increased air circulation. It has dual tower aluminium heat sinks but on the other hand, it is also able to provide maximum RAM compatibility support.
Dark Rock Pro 4 comes with two fans pre-installed, however, one more fan can be added for obtaining an even better cooling result and it is also backed with three years of warranty.
---
CM MASTERLIQUID ML360R RGB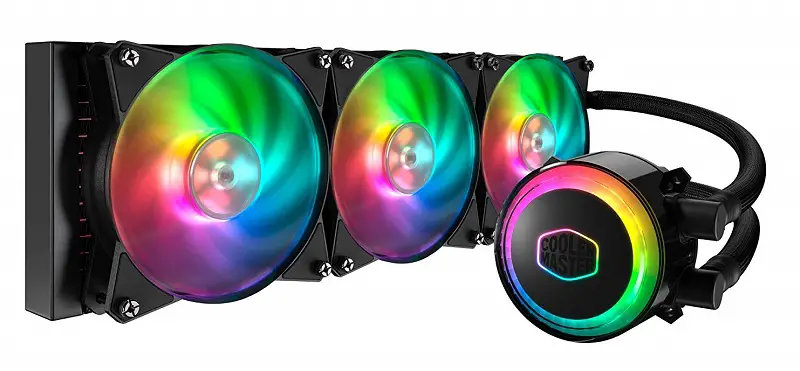 The ML360R RGB is the latest 360mm cooler from Cooler Master which pack solid performance under its hood and also looks stunning with its ARGB lighting scheme. It comes with a dual-chamber pump. It is composed of Polyphenylene sulfide and glass fiber which can resist a broad range of chemicals and is unaffected by moisture or immersion in water.
The radiator that comes with the ML360R offers a higher airflow rate. It also comes with FEP tubing which is highly durable and on the other hand is quite flexible. The fans that will be fitted on it are fully ARGB complaint and give awesome lighting effects when you sync it via your system.
The ML360R supports LGA2066, LGA2011-v3, LGA2011, LGA1151, LGA1150, LGA1156, LGA1366, LGA775, AM4, AM3+, AM3, AM2+, AM2, FM2+, FM2, FM1 sockets. The RPM of the fans varies from 650-2000(PWM) with an airflow of 66.7CFM and 2.34mm of air-pressure.
The ML360R is a good choice for those who are in need of performance along with aesthetics and Cooler Master is providing 2years of warranty support for the same.
---
NZXT Kraken X72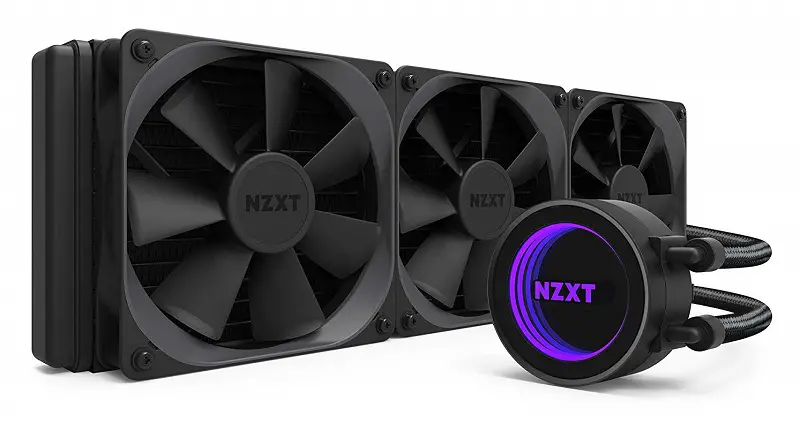 The Kraken series is the newest AIO cooling lineup from NZXT which comes with the best in class features. The X72 is designed for those PC's cases which can support radiators of 360mm. Moreover, these coolers are fully manageable via CAM software which is highly customizable allowing users to even monitor pump speed and liquid temperature.
Further, the Kraken X and M series pumps are also equipped with ARGB lighting which let users customize their lighting effects through CAM. The X72 comes equipped with Aer P radiator fans. These fans feature a chamfered intake and fluid dynamic bearing providing silent operation, durability, and powerful cooling performance. The rubber tubes are coated with nylon sleeves to provide added protection against damage.
The X72 supports Intel: Socket 1150, 1151, 1155, 1156, 1366, 2011, 2011-3, 2066 CPUs Core i9/ Core i7/ Core i5/ Core i3/ Pentium/ Celeron AMD: SocketTR4, AM4, AM2, AM3+, AM3, AM2+, FM2+, FM2, FM1 CPUs Ryzen Threadripper/ Ryzen/ FX/ Athlon X4/ Athlon X2/ A-Series APU/ Phenom/ Phenom II/ Athlon/ Athlon II / Sempron.
---
Conclusion
There is no doubt that Intel Core i7 9700K is a champion in Gaming but when it comes to cooling it, you will need a good Cooler to maintain the temperature below critical and it will be better if you buy something that manages it well so that it can provide you with stable performance all the time. Getting temperatures below critical is easy but at the same time, it isn't guaranteed that you will get consistent performance because the clock speed will vary when the temperature goes high and low simultaneously. That's why it's important that you also invest some good amount of dollars in a CPU cooler like mentioned above.
If you have got any doubts, then do feel free to comment below!