Xtremegaminerd.com is supported by the readers. The purchase you make through our links may get us some commission and doesn't cost you an extra penny.
---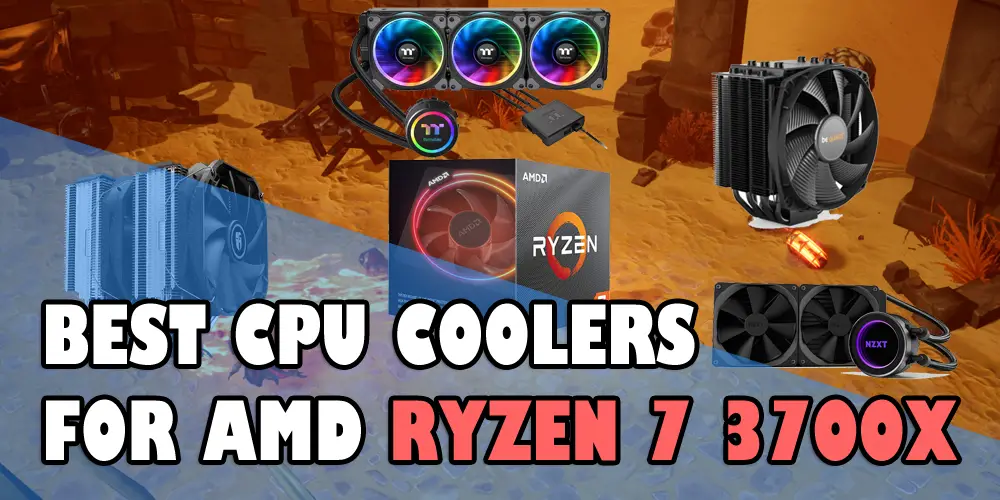 Introduction
When someone decides to make a high-end system, they must consider getting an aftermarket CPU cooler to get a powerful performance from your system. In often scenario, we used to see that users don't go for a good cooler and uses the stock one that comes with the CPU itself. But the concern here is that is with the latest chips from Intel or AMD can go very hot at times and it is highly suggestible that one should go to aftermarket coolers rather depending on the stock cooler. So in this topic, we will cover on which cooler can quench the thirst of Ryzen 7 3700X.
The Ryzen 3700X is the latest 3rd Generation of processors from AMD having 8 cores and 16 threads along with a TDP of 65 watts. The max temperature can go as high as 95-degree centigrade and however there are numerous factors that play a role in case of cooling. The fast and foremost among them is the cooling potential of the chassis one is currently using if it has sufficient cooling potential or the hot air from the cooler will keep bouncing inside the chassis making it even hotter.
However, if the chassis has nice cooling potential, then the user can opt for an aftermarket air cooling option. On the other hand, if the chassis doesn't have sufficient cooling then one must go for a liquid-cooled CPU cooler. So without further adieu, let's dig into our suggested aftermarket cooler which we think will be best suited for the Ryzen 7 3700X.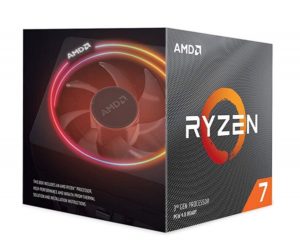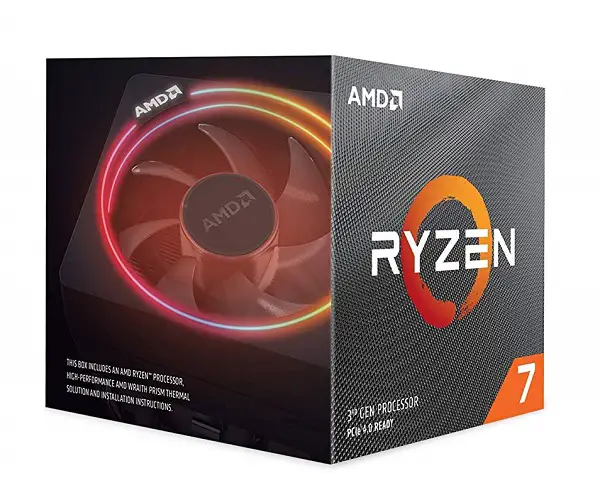 ---
Deepcool Assassin III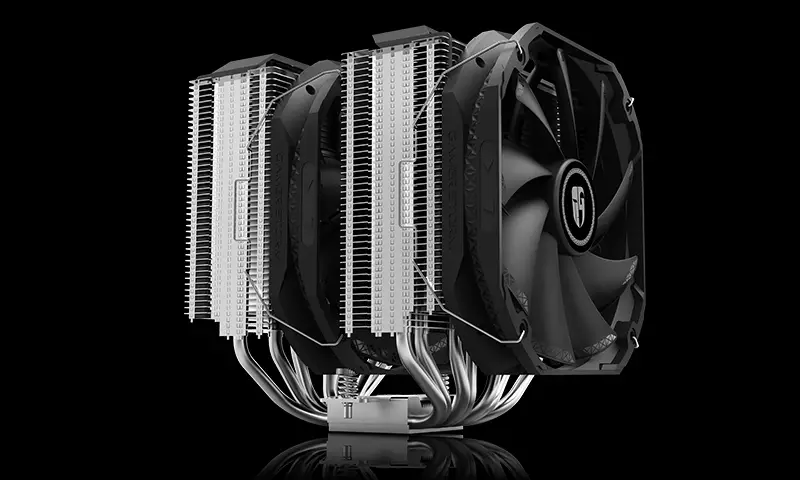 Well, this is my first and obvious choice as a CPU cooler for Ryzen 3700X. The Assassin III is going to be the successor of the Legendary Assassin II and the first glance of it will make you think out of the box. The Assassin III was first showcased in CES 2019. The Assassin III is designed in a novel thermal module layout and is equipped with 7 high-tech heat pipes. It uses groove-sinter technology which extensively increased the heat pipes' internal surface area, and thereby elevates its heat transfer efficiency to a whole new level.
The Assassin III is also equipped with 2 powerful which comes with a brand new design with patented two-layer fan blades that helps to amplify the airflow up to 2.5m³/minute. The frame is narrow in the middle but wide around outer rim aimed at more airflow gains at higher pressure. It also comes with a unique teeth shape design which is distributed unevenly to avoid sympathetic vibration making noiseless operations.
Although having such a chunky look, this cooler is capable of delivering RAM clearance of 54mm. However, it is yet to be launched and the price will be available to us pretty soon.
---
Be quiet! Dark Rock 4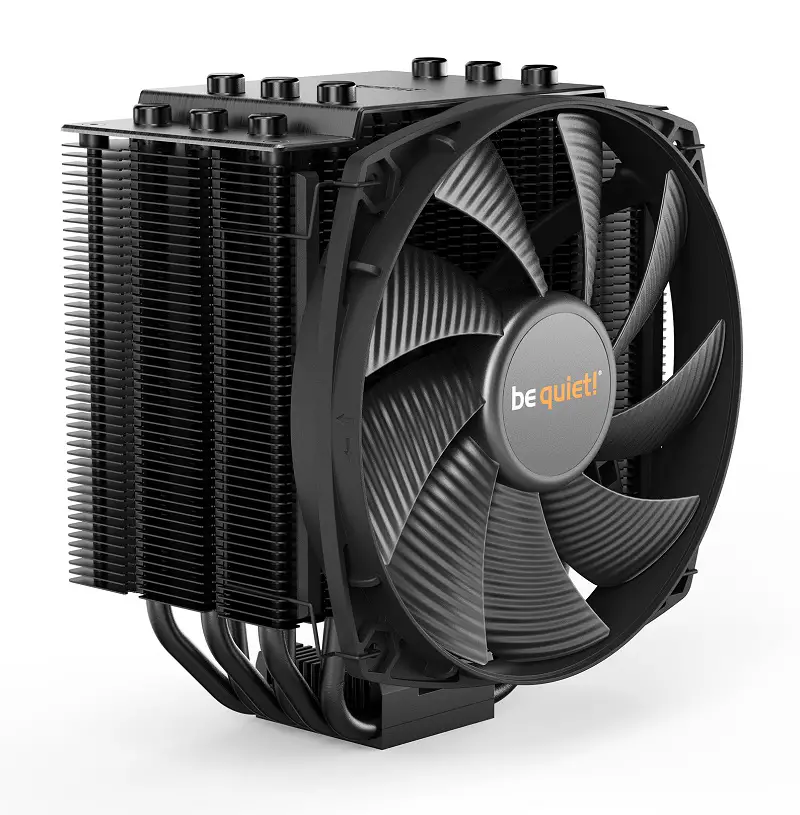 The Dark Rock series is the high-end series from be quiet! which comprises of the double tower, single tower and top-flow cooler designs. They offer extreme performance and as the name suggests, they are extremely quiet. It can be the ultimate solution for any system targeted towards air-flow design.
Dark Rock Pro 4 offers an immense cooling performance of 250W TDP which is excellent for overclocked systems and demanding workstations, moreover, they are virtually inaudible. They come with two Silent Wings PWM fans which feature advanced fluid-dynamic bearings, smooth six-pole motors, and airflow-optimized fan blades.
The Dark Rock 4 is equipped with seven advanced technology 6mm copper heat pipes that maximize the heat conductance along with superior air-flow due to wave-contoured cooling fins along with small dots on their surfaces which results in increased air circulation. It has dual tower aluminium heat sinks but on the other hand, it is also able to provide maximum RAM compatibility support.
Dark Rock Pro 4 comes with two fans pre-installed, however, one more fan can be added for obtaining an even better cooling result and it is also backed with three years of warranty.
---
NZXT Kraken X62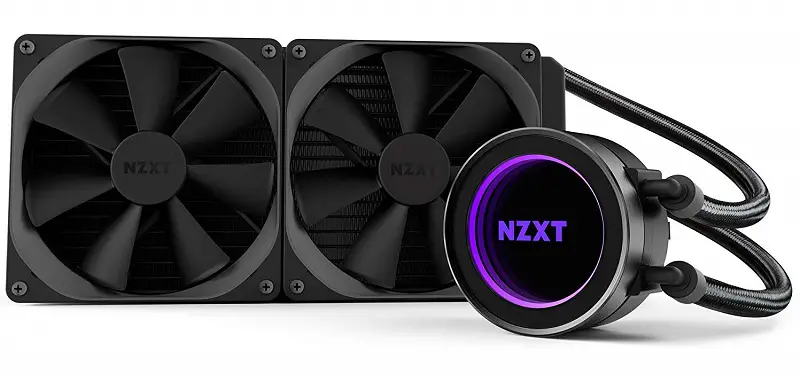 The Kraken series is the newest AIO cooling lineup from NZXT which comes with the best in class features. Any case that can house a radiator of 280mm, the X62 can be considered a good option. Moreover, these coolers are fully manageable via CAM software which is highly customizable allowing users to even monitor pump speed and liquid temperature.
The Kraken X62 is almost similar to its elder sibling, the X72 except for its diameter and can support any processor up to 95-watt TDP. Further, the Kraken X and M series pumps are also equipped with ARGB lighting which let users customize their lighting effects through CAM. The X62 comes equipped with Aer P radiator fans. These fans feature a chambered intake and fluid dynamic bearing providing silent operation, durability, and powerful cooling performance. The rubber tubes are coated with nylon sleeves to provide added protection against damage.
The Kraken X62 is priced at $159.99 and comes with a 6 years warranty coverage.
---
Thermaltake Floe DX RGB 360 TT Premium Edition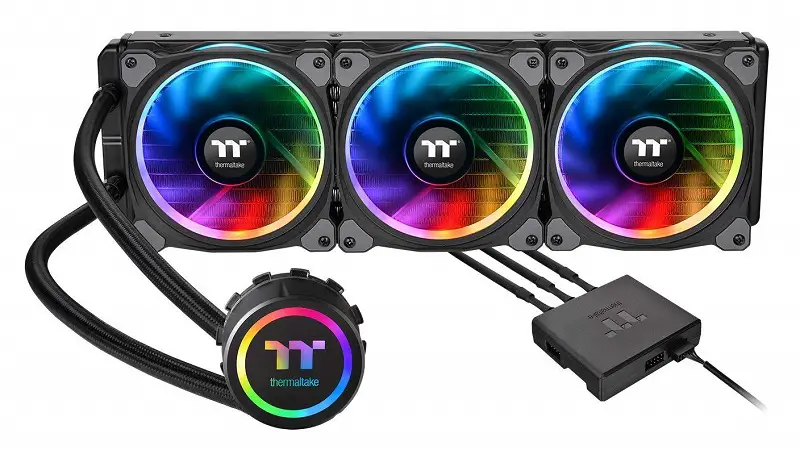 The Thermaltake's Floe DX RGB is the latest addition to the range of its AIO liquid cooler. It comes with digital control LED rings on water block and fans and with addition to it, the AIO can support both AMD and Intel sockets.
The pump is made up of a copper base to provide unmatched cooling performance. Combined with 360mm large surface radiator and 3x120mm fans, this AIO can handle a lot. However, what makes Floe DX RGB 360 noteworthy, it is the enriched features that come with it. The AIO comes with Tt LCS Certification which is a symbol of build quality along with TT RGB Plus Ecosystem and AI Voice control.
It comes equipped with three Riing Duo RGB fans and can be controlled via TT RGB PLUS software for controlling lighting effects and fan speed. It also comes with a controller which is designed with a DIP switch on the back and lets you set a number for each controller easily where one can add up to 5 devices to one lighting controller and up to 16 controllers to the software. However, this one would be a nice addition for those who want to have performance along with aesthetics.
---
Conclusion
Therefore, the above-mentioned aftermarket CPU coolers can be considered the best suitable option and there are many others that are easily available in the market. However, one must keep in mind that no matter which they prefer to buy, they must ensure to procure a Cooler that can easily handle TDP more than 65watts, the higher the better!