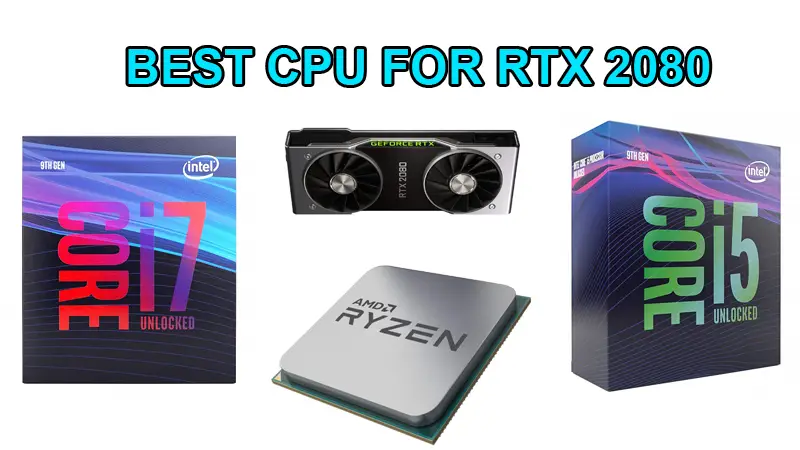 The way Nvidia showed the power of RTX GPUs were too much to digest at first but it seems like as the latest technology enters into the market, you will eventually have to adapt that. RTX GPUs are expensive and if they are priced similar to the GTX 10 series GPUs at the least, then it would make complete sense to buy them. I have seen now people going with RTX GPUs and if they have money and know that they are spending much more, then I cannot complain anymore. But surely, with new powerful GPUs, you might be curious to know which Processors should be enough to extract as much as performance without bottlenecking.
Today we are looking at RTX 2080: A powerful GPU which is equivalent to the GTX 1080 Ti with the exception of "Ray Tracing" and DLSS technology. Both from AMD and Intel we have some powerful CPUs that you can use with this card to get the maximum performance and the following CPUs should be the best match for RTX 2080 in case you have bought the RTX 2080 or are planning to buy one.
1. Intel Core i5 9600K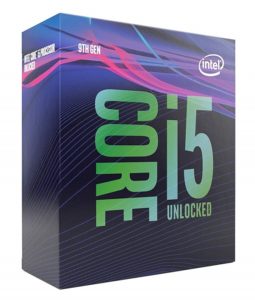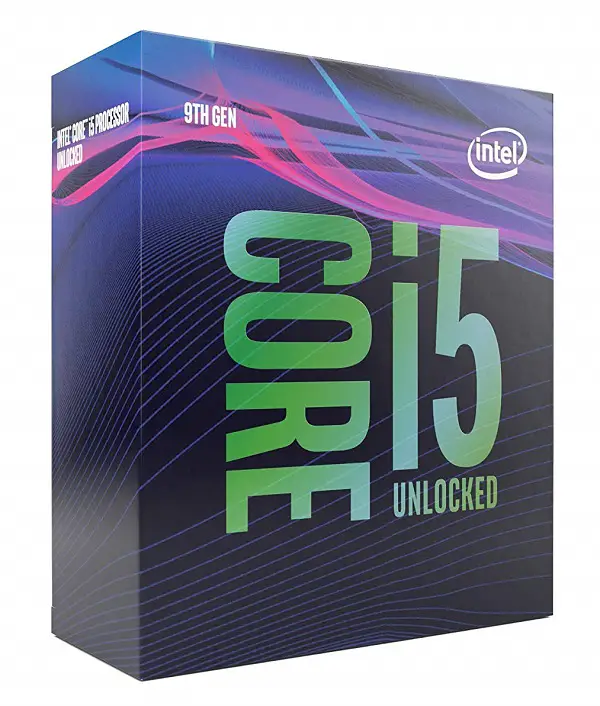 Intel Core i5 9600K is the most powerful mid-end gaming processor from Intel and we all know that till now Intel has dominated in the CPU industry because of very powerful single-core performance. Intel Core i5 9600K is a 6 core processor with 6 "real" cores and is the latest 9th gen CPU that features the highest core clock/boost clock ever observed in a Core i5. Although the pricing is more than the i5 8600K, it features more powerful specs that should be a no problem to the RTX 2080.
It features core clock as 3.7Ghz and boost clock as 4.6Ghz which is impressive on 6 core CPU. As some games utilize 4 or 6 cores fully, it will be really beneficial for games like PUBG to get as much as horsepower from all the cores. It features 9MB of cache memory and 95 Watts of TDP which hasn't changed in a course of a long time among the Core i5 mainstream desktop processors. It's actually a good thing as you get more performance without spending more on your electricity bills. If you are an Intel Fanboy or even if not, then this one is among the top choices I would recommend for the RTX 2080.
---
2. AMD Ryzen 5 2600X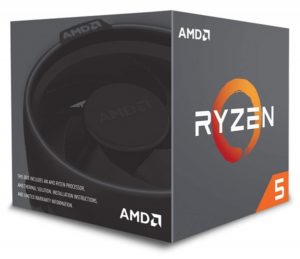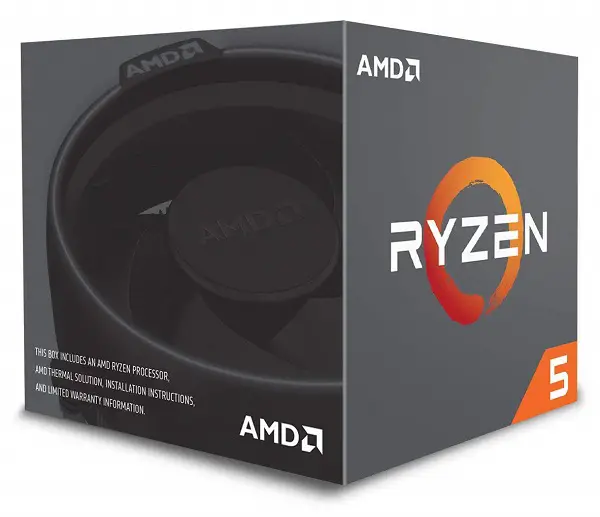 In a lot of posts, I have mentioned and recommended the Ryzen 5 2600X. AMD has been very successful since their Ryzen CPUs launch in 2017. My Ryzen 1700X is still rocking till now but Ryzen 2nd Gen processors have created a huge difference and have made the PC builders especially gamers rethink when buying a Processor and choosing between AMD and Intel. Thanks to the architecture used in the Ryzen CPUs which now compete head to head with the Intel CPUs.
Ryzen 5 2600X features 6 cores and 12 threads as compared to the non-hyper threaded Intel Core i5 9600K. This makes Ryzen 5 2600X a better choice for overall performance whether it is gaming or productivity. Ryzen 5 2600X takes the GPU to its full potential providing satisfactory frames per second in games and when you accompany it with the RTX 2080, it won't disappoint in any way. This CPU is also very cost effective. It is indeed, the least expensive CPU in the list which will help you save a good amount of money over the other CPUs in the list which you can use for buying additional storage devices/ CPU Cooler/ Memory etc. But bear in mind that Intel Core i5 9600K still beats it in Gaming particularly.
Recommended:- Best CPU Coolers for Ryzen
---
3. Intel Core i7 9700K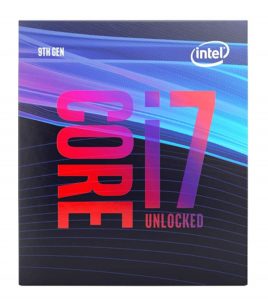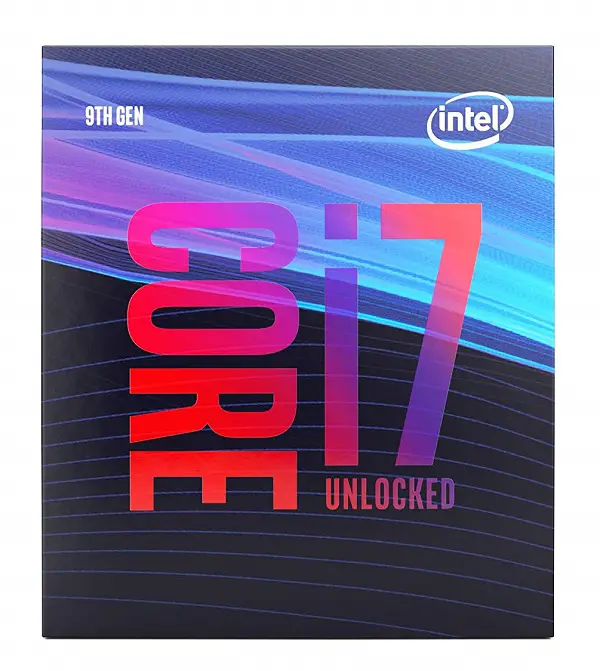 Intel Core i7's have dominated the whole market since the Core generation started. Intel i7s always performed better than the Core i5s overall in Gaming and multitasking but this time there is a big change in these monster processors. Intel Core i7 9700K, unlike the 8700K, is now equipped with real 8 cores and 8 threads. It's the first time that Intel has dropped the hyper-threading from the processor but this has made it getting equipped with 2 more real cores. You must have known that i7 8700K was the first i7 to feature 6 cores and 12 threads in the mainstream desktop i7 processors but i7 9700K is a next step ahead.
Despite Intel calling the i9 9900K as the "Best Gaming Processor", Intel Core i7 9700K is a better option for the RTX 2080 as it won't bottleneck it in any way and is also way cheaper. The processor features a core/boost clock of 3.6Ghz/4.9Ghz which has never been seen in any mainstream i7 previously before and the best thing is that it can easily go above 4.0Ghz with all the cores. But I recommend using a good CPU cooler with it if you want to perform a strong overclock and want more stability.
---
4. AMD Ryzen 7 2700X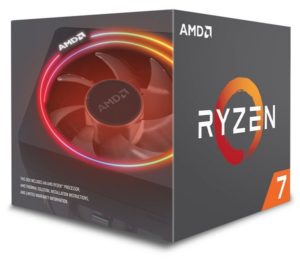 If you are finding the best but also an affordable high-end CPU for the RTX 2080, then you should perhaps use the Ryzen 7 2700X instead of i7 9700k if you are willing to compromise a few frames per second. The difference won't be much noticeable as both of these CPUs don't bottleneck any high-end graphics card but due to the architectural differences, they have some minor performance difference.
Ryzen 7 2700X is an 8 core processor with 16 threads just like the Ryzen 1700X but with higher clock speeds. White the Ryzen 1700X featured 3.4Ghz-3.8Ghz clock speeds, 2700X is much faster with 3.7Ghz-4.3Ghz clock speeds and that too on a 12nm FinFET CMOS. Ryzen 2700X gave a head to head competition to i7 8700k but i7 9700K beats it due to the increase in the core count. Although the Ryzen 2700X is an 8-core processor, the 9700k due to higher single-core performance wins in games but in multitasking and rendering stuff, Ryzen 2700X has an upper hand.
These 4 processors listed above are recommended from our side based on the benchmarks done by various Tech experts like GamersNexus, Linustechtips, JayzTwoCents, and others. It's not that the processors other than these like i5 8400 or Ryzen 2700(Non-X) or i9 9900K won't be good but actually, we are here talking about the best performance without bottlenecking at the lowest price possible. Have any doubts or suggestions? comment below.