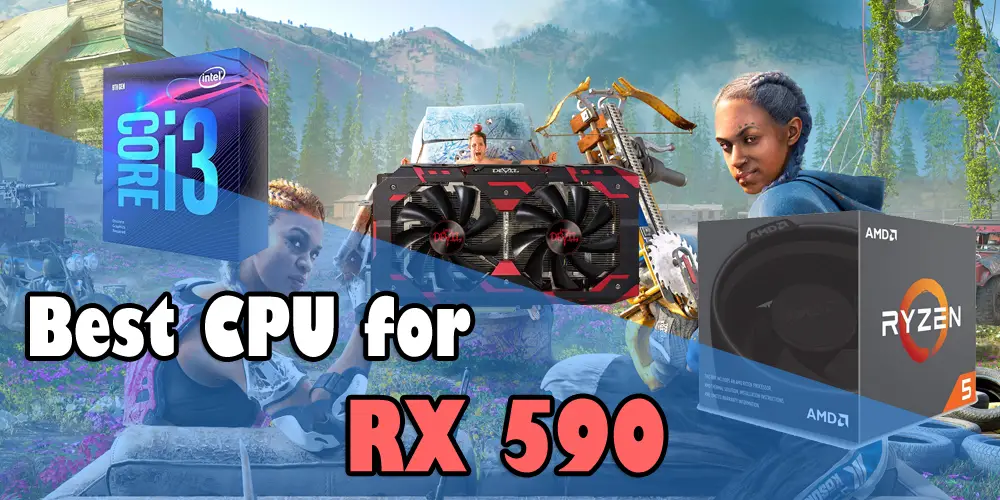 AMD's RX 590 is the best mid-end card today available for less than $250. It's true that Nvidia's GTX 1660 is a great competitor to the RX 590 at the same price but both are almost equivalent in Gaming although RX 590 has a slight advantage of 2GB more VRAM. GTX 1660 beats the RX 590 in many games but the difference is not that noticeable. One can see a difference of around 5% in performance when both are compared head to head with the same configuration.
This makes the RX 590 still a good choice in 2019 for gaming especially if you are an AMD fan. For this great mid-end GPU, you should get a good budget or good mid-end processor if you don't want to limit your gaming performance. Combining it with a processor like Pentium G4400 will hinder its performance. Therefore, I have listed down below the best processors for this graphics card that won't break your bank and will provide the most value for the money.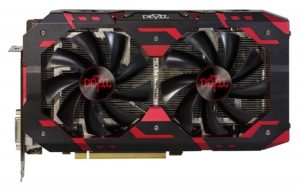 ---
Intel Core i3 8100/9100F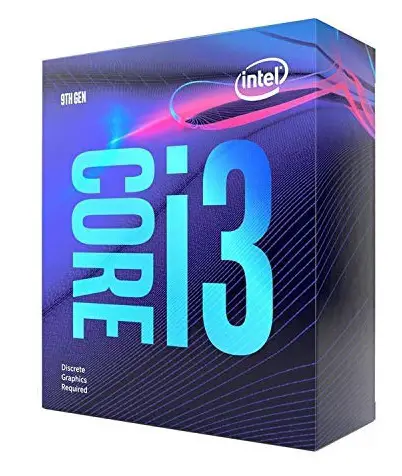 Intel Core i3 8100 still rocks to this date even though the 9th gen Core processors have already been out since a year. Intel didn't release the i3 9100 at that time because i3 8100 was enough for all the basic demands and budget gaming because it has a very fast single-core performance which beats almost every AMD processor at a price below $120. The Core i3 8100 brings in a 3.6Ghz of core clock with 6mb of cache memory. It's the first i3 processor available with 4 "Real" cores just like the i5 7th gen processors.
With i3 8100, you will be able to reach 60+fps in almost every AAA title easily without any bottleneck. This processor is enough for handling any game at 1080p resolution on ultra settings. It's surely not the fastest budget processor for the RX 590 but at a price near to $120, you will be able to build an awesome 1080p Gaming build for less than $600.
The i3 9100F is another great alternative chip which is recently released but is currently unavailable to buy from Amazon. It's even faster than the i3 8100 and provides 5% more performance in gaming as it features a boost clock of 4.2Ghz that is not present in the i3 8100. If it is available for purchase at the time you are reading this, then go for it instead of the i3 8100.
---
Intel Core i5 9400F
The price difference between the i3 9100F and i5 9400F is around $30 but with that extra money, you can get two more real cores and up to 5% more performance in gaming if you choose the i5 9400F. It's truly a superb processor for a mere $150 price tag where you will get 6 cores that will help you multitask easily without worrying for any hang in your system.
6 cores are more than enough for any game and in some new current games, 6 cores are utilized for more performance which can't be the case with a 4 core processor. This chip is clocked at 2.9Ghz for the base clock which seems low but has a turbo boost clock of 4.1Ghz which is what you need for awesome gaming. It has 3MB more cache than the i3 and thus it's much faster considering every spec. The only Con with this CPU is that it doesn't come with an integrated graphics but if you have the RX 590 or are planning to buy one, then there is no need to worry.
This processor is specially made for those gamers who want to game on a powerful yet power efficient system. Most of the mainstream desktop processors like unlocked Core i5's and i7's have 95watts of TDP but this one has only 65 watts which means you will require a lesser wattage power supply. Anyways, this is not the main goal here. The main goal here is to get the best value for the money for gaming and you will easily get it from this processor when you combine it with the RX 590.
---
AMD Ryzen 5 2600X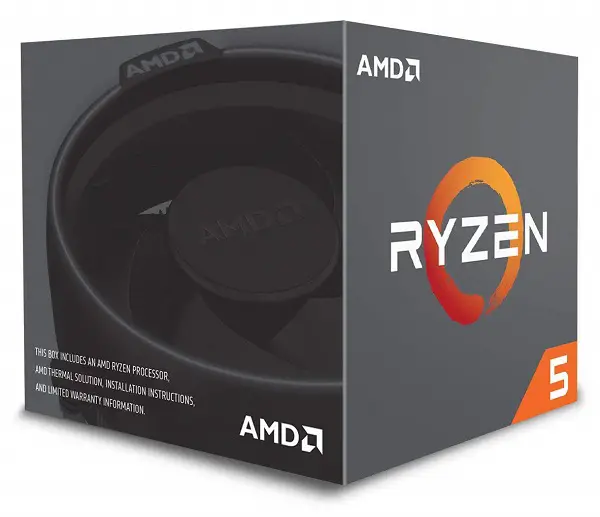 The fastest processor for the cheapest price for RX 590 is the Ryzen 5 2600X. It's not necessarily the fastest but at a price of less than $200, it is. It's because it features 6 cores and 12 threads that is unavailable in any other processor below $200 and provides a very fast single-core performance which the games need. The base core clock of this chip is 3.6Ghz and the boost clock is 4.2Ghz. Not only that, but it is also overclockable.
If you overclock it with the help of Bios or AMD Ryzen Master using a good Ryzen CPU cooler, then you will see stable performance due to the stability in overclocking. Ryzen 5 2600X is the chip which you can use for any mid-end or even a high-end graphics card. So, you don't need to worry about bottleneck if you upgrade your graphics card to something like RTX 2080. Going above this processor is not recommended for the RX 590. If you really want to spend more, then it will be better if you get something like GTX 1660Ti or RTX 2060 instead of getting an i5 9600K or Ryzen 2700X.
---
Conclusion
RX 590 8GB is a powerful graphics card for 1080p ultra gaming. Though it comes under the mid-end GPU category, it surely is enough for 60+fps in AAA titles. But if you combine it with a very low-end processor then you will face bottlenecks and on the other hand, if you combine it with a very high-end processor then you will waste your money unnecessarily. It's better to get a processor that will balance your whole system and will provide you with the best performance per dollar spent. The above-listed processors will do this job perfectly and in case you have any doubts, then feel free to ask in the comments section below.