CyberPowerPC is a renowned brand in computer hardware that sells assembled computers. This brand is renowned for its PC's to be very good for value to price and it's completely true when you look at some of its computers. To be frank, not all the computers that it sell come with good specs but there are certain computers which are worth your money.
For people who don't want to build a PC by themselves
If you don't know how to build a computer and want a fantastic gaming PC for your money, then CyberPowerPC has the solution for you. It has several computers for different budgets that fulfil the requirement for gaming as well as the workstation. If you really are a newbie who doesn't know anything about the parts of a computer, then this may be good for you that you don't need to learn how to build it for playing your favourite games. Although I recommend everyone to learn how to build it but certainly it takes a lot of time to know things like compatibilities, brands, components etc.
I have chosen 3 particular computers from CyberPowerPC that are priced differently and are targetted for different types of gamers. These computers not only come assembled but also come with 1 year part and labour warranty with free lifetime tech support. So, you don't have to go to different service centres for different components. You can get your computer troubleshoot from one company.
CYBERPOWERPC Gamer Xtreme VR GXiVR8020A2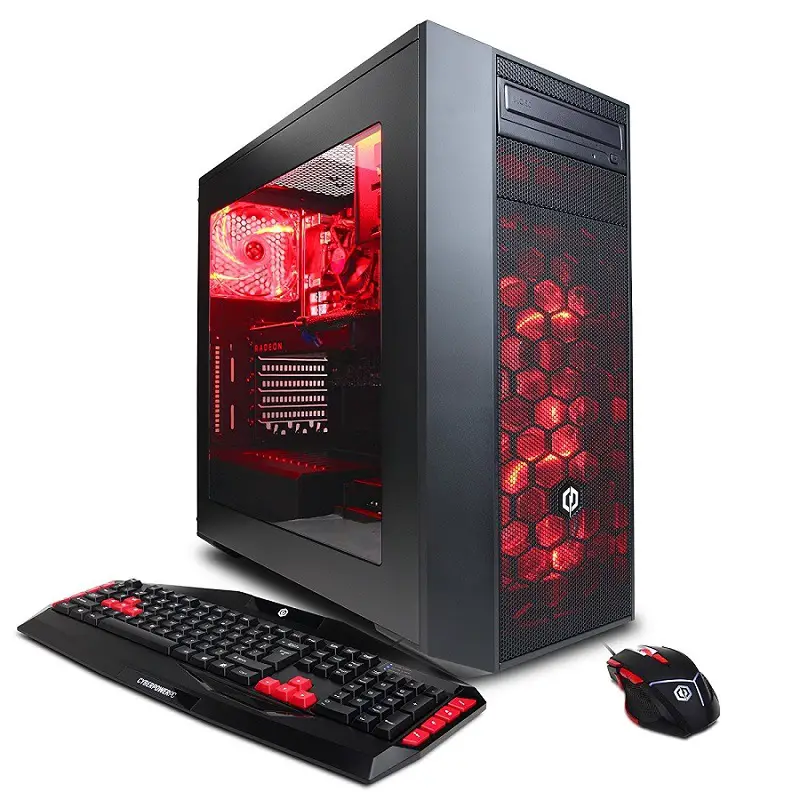 First is the GXiVR8020A2 which is a mid-high end gaming computer. Right now it costs $720 at the time of writing. The specs are:-
Intel B250 chipset motherboard
AMD Radeon RX 480 4gb, 1xDVD Writer
The system also comes with one CyberPowerPC keyboard and mouse combo which are just fine for gaming.
What does it Provide?
Intel Core i5 7400 is the starting point of i5 series in the Kabylake processors. This processor has 4 cores and 4 threads which are enough for any game. It can also do some workstation work just fine. As I own myself an i5 6600K, it's the best processor for gaming at $200. Although i5 7400 is locked, it doesn't need overclocking for great performance. You can combine it with any high-end graphics card and it won't bottleneck the GPU.
Along with the i5 7400, the graphics card that comes with this PC is AMD Radeon RX 480 4gb which is the best 1080p card right now and a direct competitor of GTX 1060. It can play any game at 1080p on ultra settings with 60+fps but the only limitation here will be overclocking. As it comes with the reference RX 480, it's performance will be lower than those cards with custom heatsinks. But the difference will be very minimum.
The PC comes with a B250 chipset motherboard which is very basic and is a good choice as you cannot overclock i5 7400, so it will be useless to go with a Z270 motherboard. 8GB Ram is again perfect for gaming and the genuine Windows 10 Home 64 bit will come with this system which alone costs $100.
Now, 1TB hard drive and 1xDVD Writer are exactly what a gamer is looking for. DVD Writer can be used for installing drivers and 1TB of the hard drive will be enough for storing your games and data. If we separately buy all these components then expect a cost around $850 easily including the components, case, power supply and accessories. So, you are still saving money by not building the PC on your own and getting more stuff in less with one year Labour Warranty. That's just amazing.
Conclusion:-
If components are bought separately, Cost~ $850
CyberPowerPC GXiVR8020A2 = $720
Savings~ $130
XG Rating


---
Recommended Monitor for this PC: –
ASUS VG248QE 144HZ 1080p TN monitor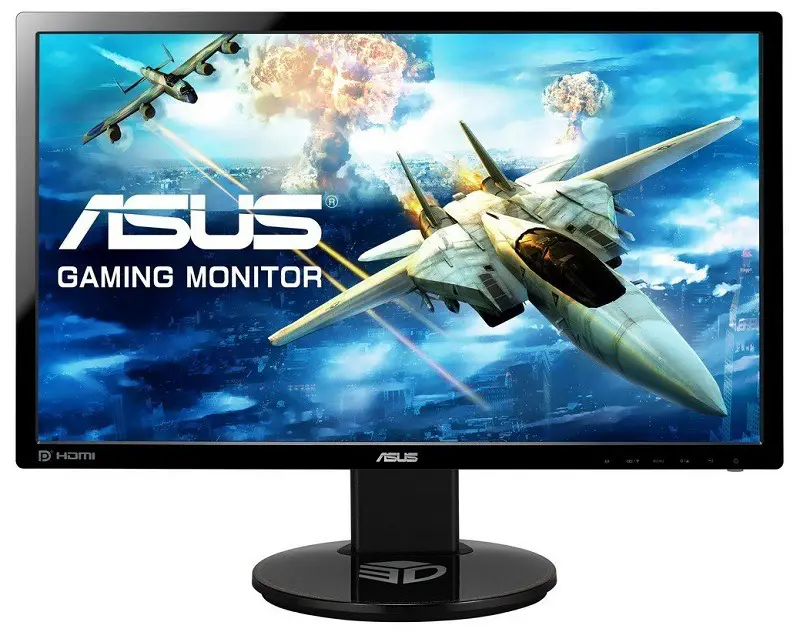 ---
CYBERPOWERPC Gamer Master GMA4600A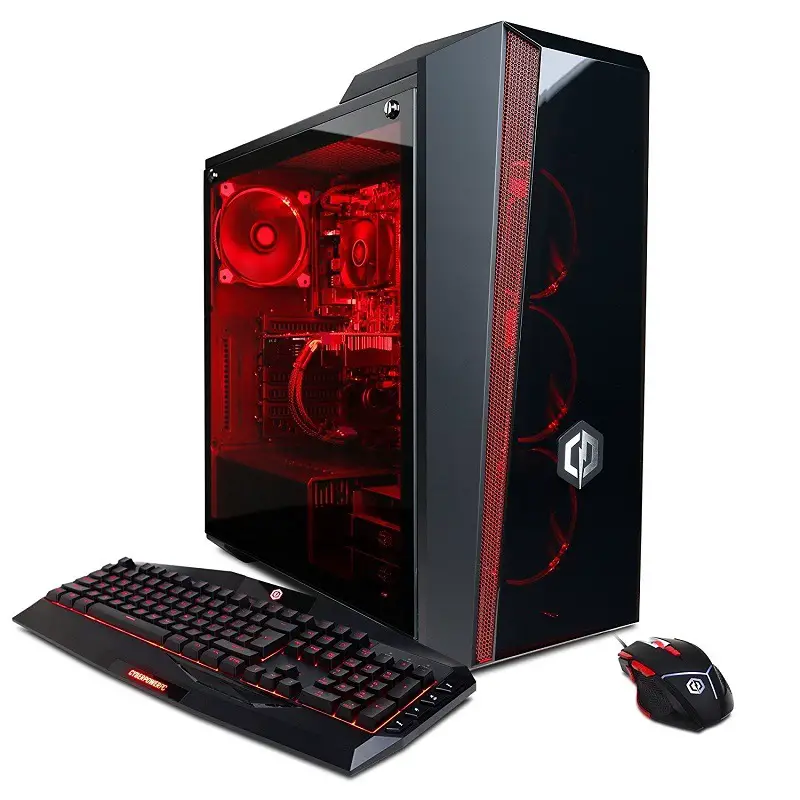 The Gamer Master GMA4600A is another mid-high end PC which costs around a $1000 and comes with great specification. This one is meant for those who want the ultimate performance in gaming at 1080p as well as great performance in workstation applications such as 3D rendering and video editing. From processor to storage, everything in this PC is balanced and provide the best value for dollar spent.
Let's check it's specs first:-
Cooler Master case with Tempered Glass(Maybe the Modded MasterBox 5T)
PSU(Info not given, So assume it to be 600Watts)
What does it Provide?
All these things along with a gaming keyboard and mouse combo for around $1040. Looking at the specs, definitely, it's something that is spectacular. The AMD Ryzen 5 1600X is a beast processor which has 6 cores and 12 threads which will be enough even for any workstation. In gaming, it's much closer to the i5 7400 and is combined with a GTX 1060 6gb graphics card which is a little faster than the RX 480 4gb.
It comes with a B350 chipset motherboard which is unlocked and the processor is unlocked too. So you can overclock your processor a little bit but I don't recommend it doing with the stock AMD cooler. You can change it anytime with a custom Air or Liquid Cooler. The storage is also increased in this system. You will have 2TB of hard drive and a 120Gb SSD for storing your operating system which is very necessary for fast performance.
So, it has a fast processor, a fast GPU and a fast storage device all together making it worth every dollar. And as usual, it will come with a Windows 10 Home 64-bit operating system.
Aesthetically, it comes with a Cooler Master MasterBox 5 case with tempered glass and the front panel now has 3x 120mm RED LED Fans installed for great air flow inside the case. The only thing missing is a DVD drive which is generally very cheap and is not required that much if you use USB drive. I am totally satisfied with its price because when you will buy each part separately and calculate the total, it will come close around to $1100. So you are still getting some savings here. Definitely worth the money.
How can it be improved?
This system surely is cheaper when compared to buying parts separately but for a 1000 dollars, we can make a few compromises in this build. If we swap out the SSD and take a 1TB HDD instead of 2TB, a GTX 1070 can be bought instead of GTX 1060 which will be a big upgrade and will perform much better in games. An SSD or bigger HDD can also be bought later.
Conclusion:-
If components are bought separately, Cost~ $1100
CyberPowerPC GMA4600A= $1040
Savings~ $60
Recommended Monitor for this PC: – Same as for GXiVR8020A2
XG Rating

---
CYBERPOWERPC Gamer Supreme Liquid Cool SLC8600A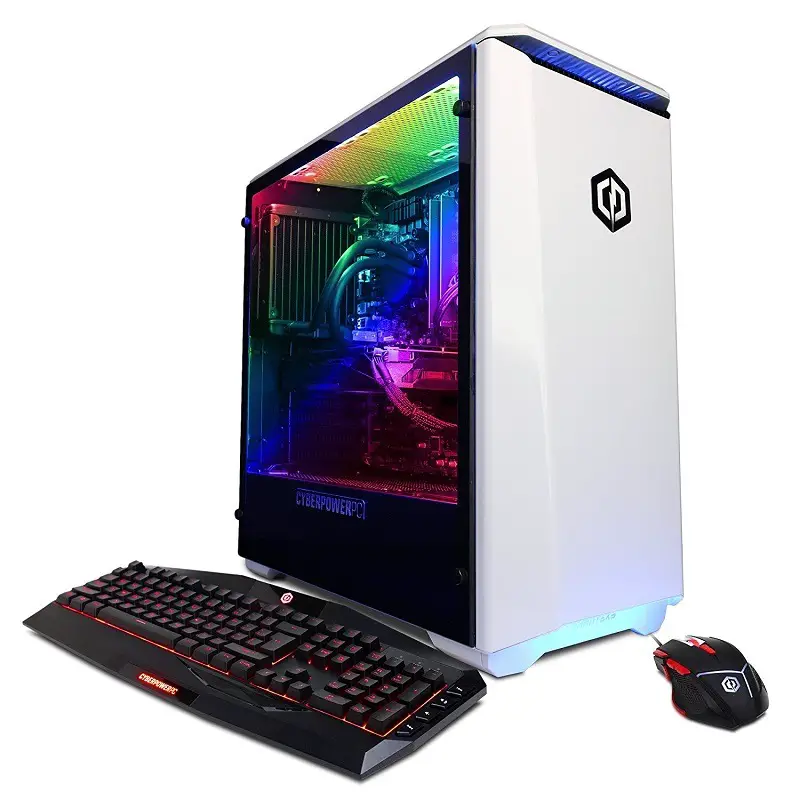 This one is an enthusiast PC and it doesn't have any CON. It's the ultimate package for gaming at 1440p and 4K on ultra settings. The components used in this Rig are very high end and this is the best PC you can make for less than $2000 in 2017. Nothing can compete for this build at this price. Let's take a look at its components:-
CyberPowerPC case with tempered side panel
PSU(Info not given, So assume it to be 750Watts)
What does it Provide?
And of course the keyboard and mouse combo. These specs are spectacular and it's the best you can get. The Core i7 7700K is the best high-end gaming processor which has the best performance in gaming. Even when compared to higher end i7's or Ryzen 7 processors, it still wins with few fps in every game. And with 32gb of DDR4 Ram, this PC is future proofed for at least 5 years as gaming only needs 8-16Gb Ram at maximum
For the graphics card, it is equipped with a GTX 1080 Ti which is the most powerful graphics card in the 1000 series and has 11GB of VRAM which is enough for maxing out any game at 4K with 60+fps. It's the only card that will allow you to play on 60+fps at this high resolution without breaking a sweat. So with i7 7700K and GTX 1080 Ti, you will get the best combination.
For storage, it has a huge 3TB of HDD which is quite enough for storing a lot of games and data files. And for the operating system, it comes with a 240GB SSD for fast boot time. As usual, it will also come with a Windows 10 Home 64 bit and a keyboard/mouse combo also.
Now previous CyberPowerPC's have one thing in common which is the stock CPU cooler. But this one has a 120mm liquid cooler so that you can also overclock your CPU to above 4.7Ghz easily. Now overclocking the i7 7700K is easy and will definitely give a boost to games and several other applications as games love higher clocks. So, "High Temperature?", is not a problem with this PC. It will remain silent and cool most of the time. But do not go to the extreme because this cooler is only for adequate overclocking and cannot help you reach more than 5.0Ghz.
Conclusion:-
If components are bought separately, Cost~ $2000
CyberPowerPC SLC8600A= $1899
Savings~ $100
XG Rating

---
Recommended Monitor for this PC: –
ASUS ROG PG348Q IPS 100HZ Monitor