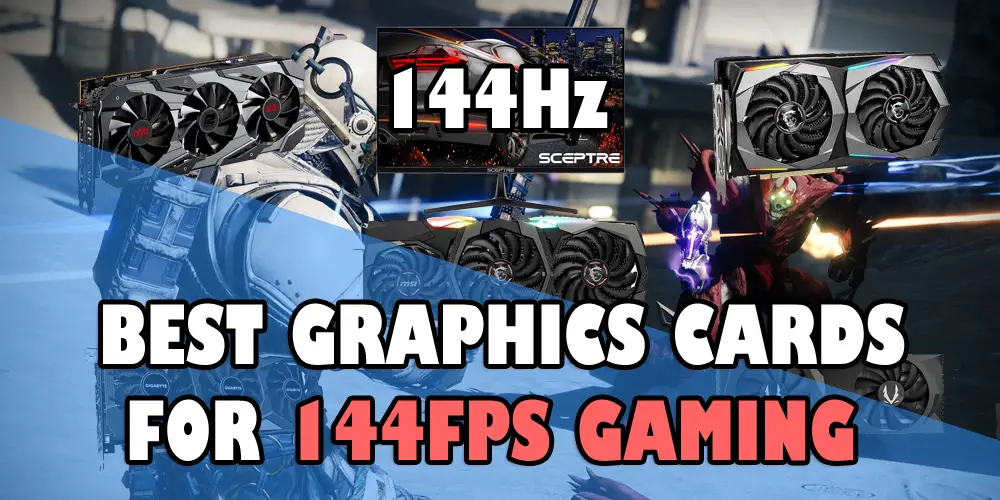 Introduction
Previously we talked about the graphics cards that can provide you with 60+fps on 1080p/1440p/4K but as enthusiast gamers use 144Hz refresh monitors and some use even higher than that, it's necessary that your graphics card is able to provide you with 144fps or somewhat higher than 100 fps at the minimum. It's not easy to achieve this number and even though there are graphics cards that can max out games at 1080p with good fps, they still aren't good for high-level gaming.
For example, you may consider GTX 1660 as a great 1080p card and surely it is but it can't achieve 100+fps in every game on ultra settings. Meanwhile, there are some games that can go much more than with this GPU like CSGO, Fortnite, Overwatch etc. with some tweak in settings. But in AAA titles, don't expect it to provide you with 100+fps yet alone 144fps.
So, in this post, I have listed down the best graphics cards for getting over 100 fps that are suitable for 144Hz refresh rate monitors that will do this job at two resolutions: 1080p and 1440p.
---
FOR 1080P 144 FPS
MSI Gaming GeForce RTX 2060 Super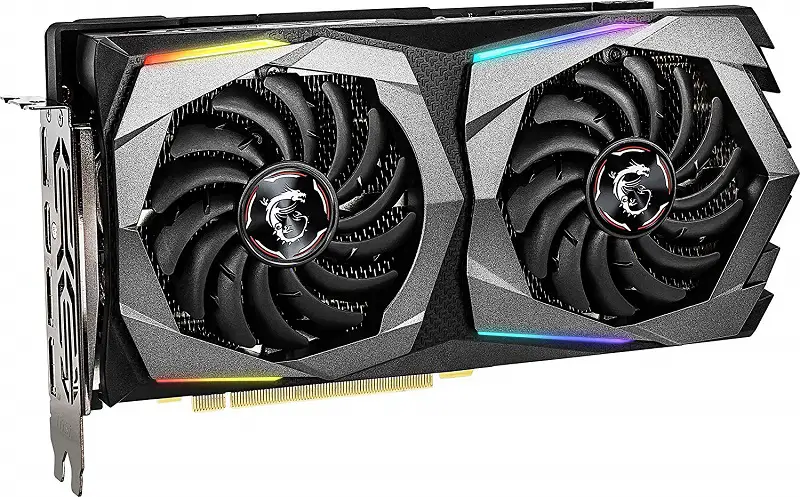 RTX 2060 Super from Nvidia's Super series is 1440p Gaming Champion and has the potential to max out games with 60+ fps at that resolution. This makes it enough powerful to provide you with 100+ fps at 1080p and surely it does provide you with around 140+ fps in most of the games including Battlefield V, Witcher 3 and Far Cry New Dawn. This is some serious performance considering the fact that these titles are very graphical intensive.
Among the major reasons for this card to be that powerful is its 8GB GDDR6 memory. The original RTX 2060 has 6GB VRAM and the Super version makes a step head with 2GB more. Not only that, even the Cuda Cores are increased from 1920 to 2176. There are even more improvements made which makes RTX 2060 Super the perfect choice for a 144Hz gaming monitor. Check out the video below to see how it performs with different games.
Related:- Best CPU for RTX 2060 Super
---
PowerColor Red Devil Radeon RX 5700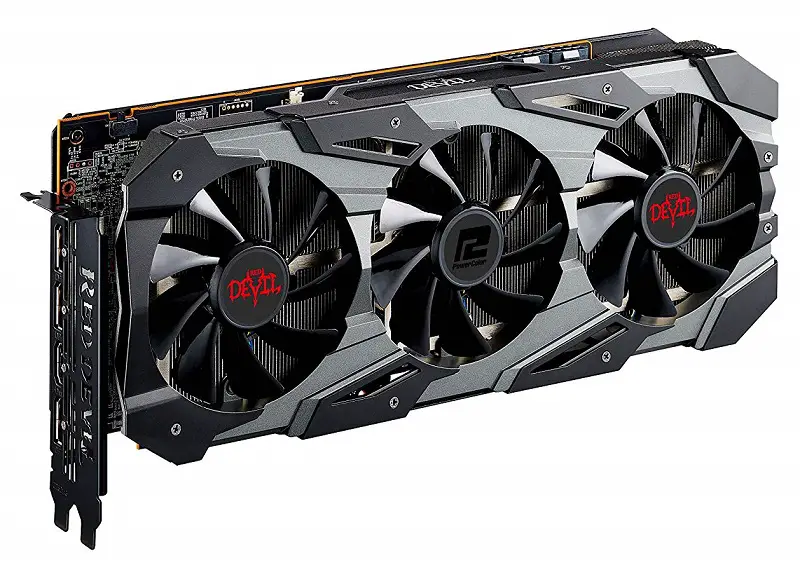 When we talk about the best GPU, we not only take the performance but also its price to check which GPU has the best price to performance ratio. RTX 2060 Super may be very powerful but Navi RX 5700 from AMD is not that behind. There are some games in which RX 5700 defeats the RTX 2060 Super but the major difference between the two is pricing.
While most of the RTX 2060 Super graphics cards cost around $400, the RX 5700 costs $50 less. So, it's really a good value card as compared to RTX 2060 Super and also to the other higher tier GPUs. With 8GB of GDDR6 VRAM, it's equally capable in maxing out the textures, anti-aliasing, Shadows, and other graphical settings.
Also, RX 5700 is a good power-efficient card as compared to the previous generation AMD GPUs which use to consume a lot of power and started heating too soon. RX 5700 TDP is just 180 watts and a 600-700 watts power supply from our recommendation will do the job perfectly.
---
ZOTAC GAMING GeForce RTX 2070 SUPER Twin Fan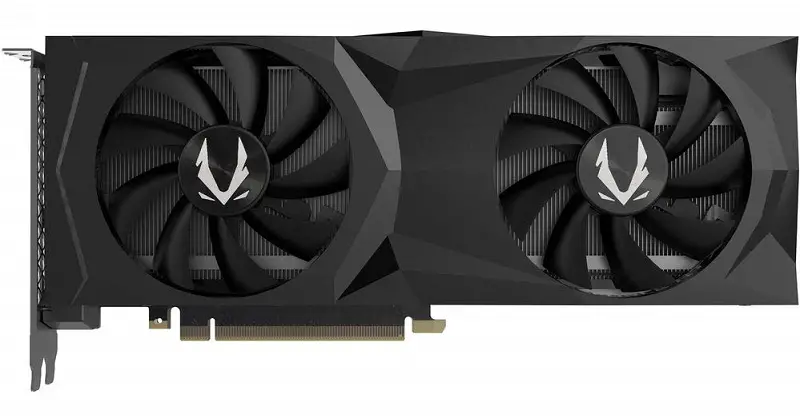 RTX 2070 Super is the next GPU in the Super series after the RTX 2060 Super and is the successor of the original RTX 2070 to which it's around 10% faster. RTX 2070 Super features the same 8GB memory but higher Cuda Cores and RTX Ops. While the RTX 2070 had 2304 Cuda Cores, the RTX 2070 Super has 2560 which is a significant improvement.
Even the RTX Ops has been increased up to 20% which will ensure you get better Ray Tracing performance. This card is the best choice among the cards for 1080p gaming with 100+ fps and there are very few games which won't go above that, in fact you can assume that almost every game can achieve 144fps or more with this GPU if combined with a decent processor like i7 9700K.
---
FOR 1440P 144 FPS
GIGABYTE GeForce RTX 2080 Super GAMING OC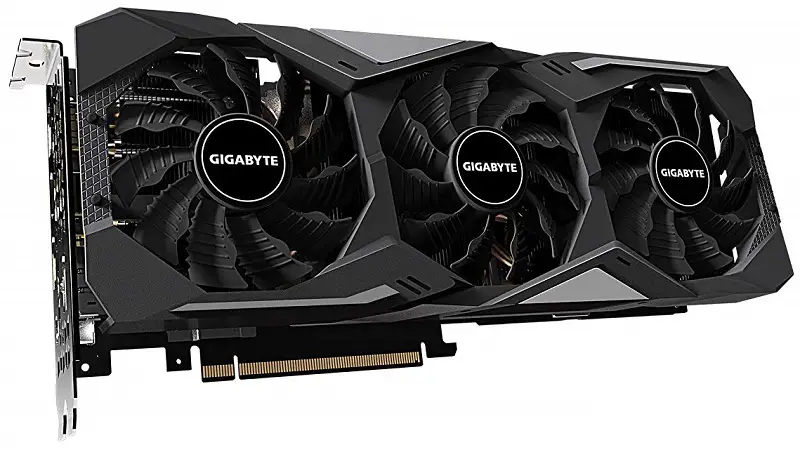 Some people like to game at higher resolutions and if your PC can't achieve 100+ fps in most of the games at 144Hz display, then using that high resolution is unnecessary. There are quite a good number of 1440p monitors right now in the market that has 144Hz refresh rate. These are the enthusiast-level displays for next-level gaming. If you have enough money to invest in a monitor like this then make sure you also have enough cash for a GPU like RTX 2080 Super which is 1440p gaming monster.
Originally it's more of a 4K GPU as it can play most of the games at 4K on ultra settings with 60+ fps but when you lower down the resolution to 1440p, then it's more likely that you will achieve 100+ fps easily and much more than that if you tweak some settings. RTX 2080 Super is the successor of RTX 2080 and similar to the RTX 2060 Super and 2070 Super cards, it uses some more powerful specs over the RTX 2080 although the performance difference isn't huge.
RTX 2080 Super is only 5% faster than the RTX 2080 but costs the same which makes it a better buy. It has 8GB of GDDR6 memory but with a speed of 15.5Gbps instead of 14Gbps and has a memory bandwidth of 496GB/s as compared to the 440GB/s like in RTX 2060 Super and 2070 Super. With this one don't expect to reach 144+ fps in every game, rather expect somewhere between 100-140 fps. Watch the following video to see how it performs.
---
MSI GeForce RTX 2080 Ti GAMING X TRIO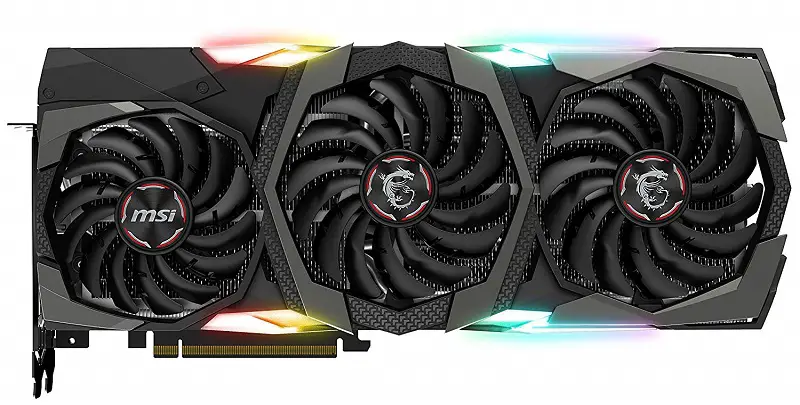 For a no-compromise 1440p performance, the max I can recommend is the RTX 2080 Ti. Although it's not pocket-friendly, it's the only card which can achieve more than 144 fps in most of the games at 1440p resolution. As originally it is a 4K card and much faster than the RTX 2080 Super, it's more likely that you don't have to compromise graphical settings to achieve that number.
RTX 2080 Ti has no direct competition right now and features some of the best GPU specs you may have ever seen. With 11GB of GDDR6 memory, there is no available game today that can utilize this much VRAM which makes it future proof. It has 4352 Cuda Cores and a memory bandwidth of 616GB/s which is insane. It's around 10-15% faster than the RTX 2080 Super but costs like 50% more which is its major CON.
But in case, you don't have any restrictions on the money, then surely go for it because there is none like it.
---
Conclusion
For gaming with 144fps or at least 100+ fps at 1080p, it's easier to find a GPU because most of the gamers have a monitor using 1080p resolution with 144Hz refresh rate. For 1440p, it's a bit harder, because to push the fps numbers on those amount of pixels, you need a seriously damn strong GPU and CPU. In case, you want some future-proofing, then I will suggest you to do multiple GPU configuration for 1440p because in the near future when your GPU stops giving you 144 or 100+ fps, then it will be very difficult to find the GPU you will be using right now.