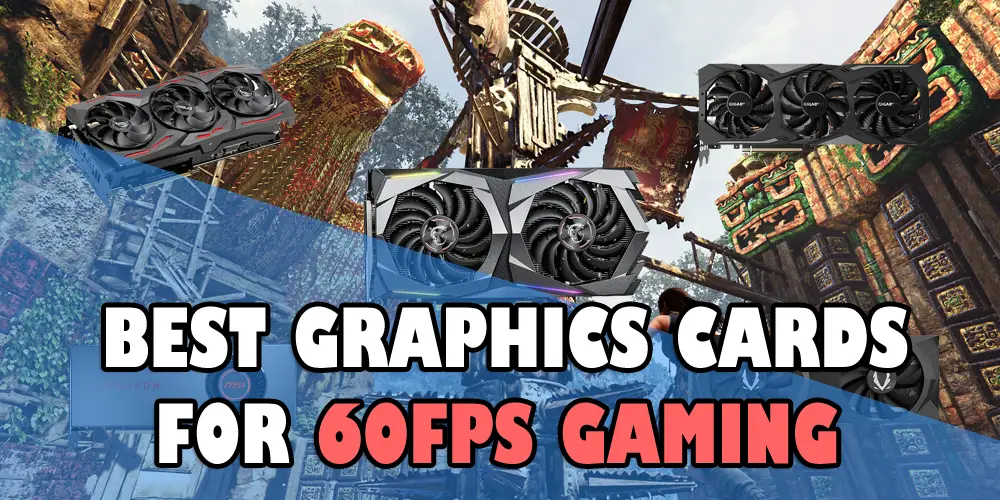 Introduction
Not every graphics card can produce 60 fps on 1080p or higher resolutions. There are graphics cards that are weak but still provide playable framerates with some compromise on graphical settings so that you don't need to spend a lot of money. The thing is that 60 fps is the sweet spot for most of the gamers around the world which makes them save some good amount of cash before investing in their favourite PC component.
When I say 60 fps in gaming, then I mean 60 fps on ultra settings with a little to no compromise in graphics. If you say that a GTX 1050 Ti will do the job, then the answer is NO. Even though there are a lot of games like CSGO, Overwatch, Rocket League, Tomb Raider etc. that can easily run with much more than 60 fps at 1080p ultra settings, there are still a lot of games like Witcher 3, Assassins Creed Origins, Battlefield V, Far Cry 3 and even more that will make your graphics card cry.
So, in this list, I am going to list out only those GPUs that can perform without breaking a sweat on three resolutions with 60+ fps on ultra settings. These 3 resolutions(1080p, 1440p, 4K) are the most widely used ones and you don't have to worry about gaming on them if you buy any of these listed graphics cards.
For 1080p 60 Fps
MSI Gaming Radeon RX 590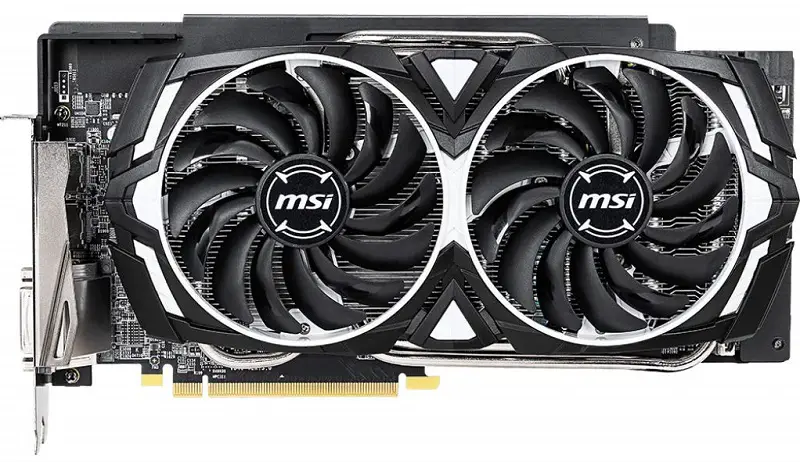 AMD's RX 500 series is still rocking till date. The RX 580 which was it its predecessor was able to play most of the games at 1080p 60 fps but the RX 590 is a step ahead and beats the strongest of mid-end cards for only $200 which is why it's the best value 1080p card right now. Instead of spending over $250 and buy GTX 1660, I recommend this one which competes with it head to head for a much lower price.
RX 590 features 8GB of GDDR5 memory and 2304 Stream Processors which makes it a beast for intensive graphic games and helps the games consistently run at 60+ fps most of the times. This card might not be popular as the RTX series GPUs but it really doesn't matter because there is no other card which can provide so much value for 200 bucks and help you build a powerful RIG that will at least last long for 2-3 years. If you combine it with something like i3 9100F or i5 9400F, then your PC will be built in just under $700.
---
MSI GTX 1660 Ti
Gaming X 6G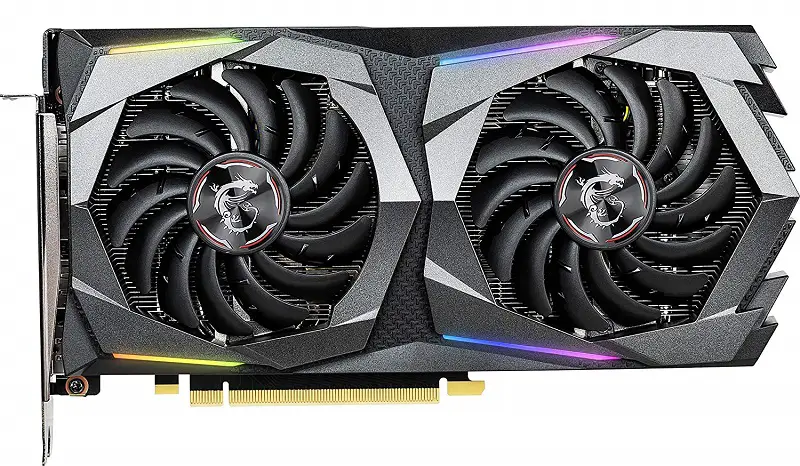 Another great 1080p GPU which is really the no-compromise card for ultra settings is the GTX 1660 Ti which is based on the Turing architecture although it isn't capable of Ray Tracing in games. This beast from Nvidia has 6GB of RAM which is although lower than the RX 590 but has GDDR6 memory which is around 4Gbps faster than the GDDR5 of RX 590.
The Gaming X 6G edition from MSI features a whopping 1875MHz of boost clock and can be overclocked even further with MSI afterburner. This card also brings great aesthetics with the RGB lighting on the shroud that covers the heavy aluminium heatsink having copper heat pipes for more heat dissipation.
If this card is combined with something like i5 9400F or a Ryzen 5 3600, then you will not only be able to play with 60+ fps at 1080p but many games will also easily run at 1440p with all the settings maxed up. The difference between the performance of GTX 1660 Ti and RX 590 is roughly around 10% and may go up to 20% in some games.
---
For 1440p 60 Fps
GIGABYTE RTX 2060 SUPER WINDFORCE OC 8G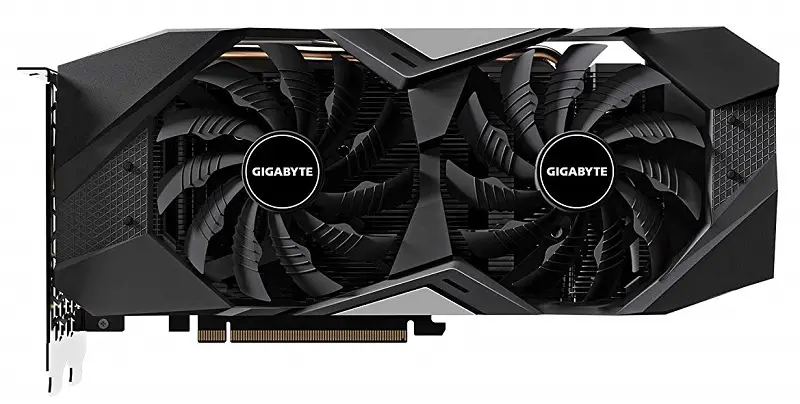 RTX 2060 Super is the first recommendation for 1440p gaming because it's not a wise decision for buying it only for 1080p except if you would like to play games like CSGO, Overwatch, PUBG and games like that with 144+ fps. RTX 2060 Super is the successor of RTX 2060 which is around 10% slower than the former and features the same Turing architecture. This card is actually able to use the Ray Tracing technology which is right now only present in a few games.
So, if you ignore that completely, it won't matter a lot. This card has 8GB of GDDR6 memory instead of 6 which the original RTX 2060 features and thus is able to max out the graphical settings even better than the RTX 2060 on higher resolutions. This card easily runs many games with 100+ fps but some intensive games stay below that at the highest settings. For $400, this card is a great choice to combine with something like Ryzen 5 3600 or i5 9600K for maximum performance out of the least money. Following is the video showing how powerful this card is.
---
ZOTAC GAMING RTX 2070 SUPER Twin Fan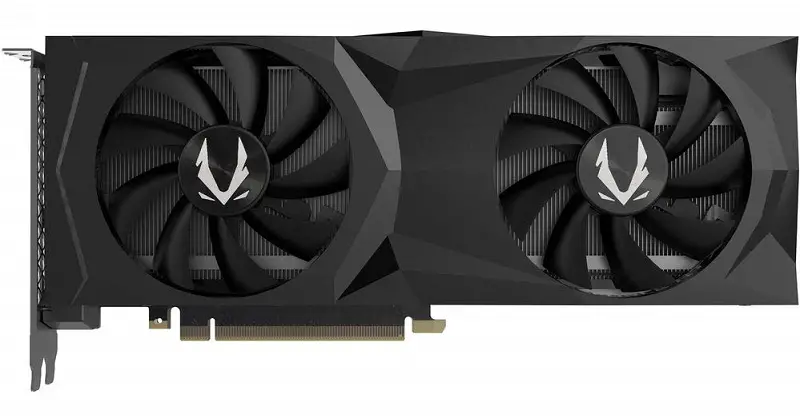 The story of RTX 2070 Super is very much similar to the RTX 2060 Super. Nvidia brought the RTX 2070 Super with some better specs over the RTX 2070 which makes it a little bit faster and makes it a no-compromise 1440p card that will at least last long for 3 years at this resolution for playing on the highest settings.
RTX 2070 Super features 8GB of GDDR6 memory that runs at 14Gbps which is faster than the memory present in GTX 1660 Ti. RTX 2070 now has more RTX OPS, more Cuda Cores and higher base/boost clock speeds than the original RTX 2070. This makes it around 5% faster in most of the cases which can go higher or lower depending upon the game but the important thing here is pricing.
RTX 2070 used to cost $500 and Nvidia priced the RTX 2070 Super exactly the same to compete with the AMD Navi graphics cards which saw a significant price drop after the initial release from AMD. The RTX 2070 Super is currently the fastest choice for 1440p and should be combined with something like i7 9700K for the maximum performance.
---
MSI Gaming Radeon RX 5700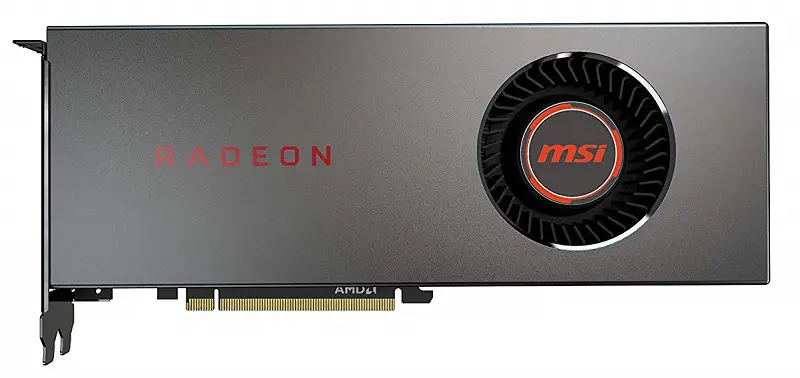 AMD's Navi RX 5700 card is a deal-breaker and competes with the RTX 2060 Super beating it in some games and getting beaten in some. So, this surely makes it a good competitor to the RTX 2060 Super at 1440p resolution and it can definitely provide you with much more than 60 fps. The main difference here is the pricing which makes the RX 5700 a far better choice. Where the RTX 2060 Super costs around $400, the RX 5700 costs only $350.
The problem right now is the absence of AIB cards from different manufacturers and if there are any, they are almost $400 or more. So, it is better to go with the blower-style card for getting the most value for your money. RX 5700 features 8GB of GDDR6 memory with up to 1725MHz of boost clock. It is also more power-efficient when compared to the previous AMD cards which used to consume more than 200 or 300 watts and generate a lot of heat.
Its TDP is only 180 watts and the recommendation from AMD is 600 of reliable power supply. If you don't mind to use the blower-style card, then I believe that RX 5700 is better than the RTX 2060 and will give you the best 1440 gaming experience.
---
For 4K 60 Fps
ASUS ROG Strix RTX 2080 Super O8G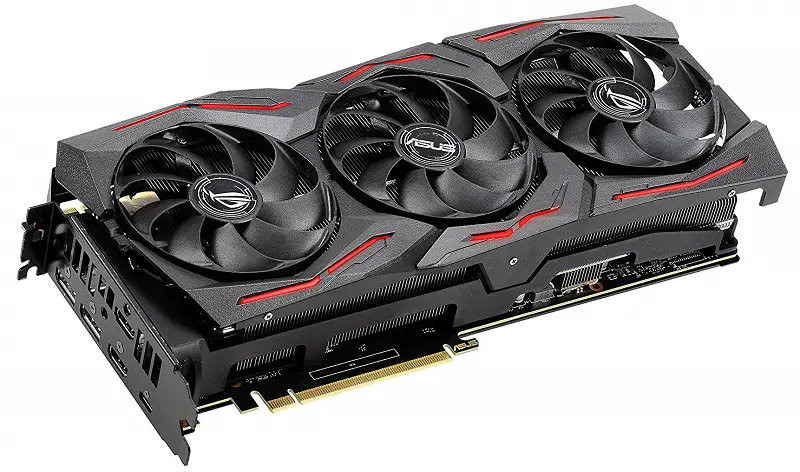 RTX 2080 Super isn't the best 4K 60 fps card but it's very much close to it. Most of the games will run just fine at 4K with over 60 fps but not every game will reach that number. Some will stay between 50-60 and that's alright considering the price of RTX 2080 Super. It's around 5% faster than the original RTX 2080 and the best thing about it is the pricing which Nvidia made it equal to that of RTX 2080. RTX 2080 Super features 8GB of GDDR6 memory and 63 T RTX OPS.
Also, it's memory speed is faster than most of the RTX cards which sits at 15.5Gbps. The Asus Strix edition shown above is the most overclocked RTX 2080 Super you can find today having the boost clock of 1890MHz which will perform better than any other RTX 2080 Super card and thus you will be able to get closer to 60 fps in hardcore graphical intensive games like Assassins Creed Odyssey. For $800, this is the cheapest you can get for 4K.
---
GIGABYTE RTX 2080 Ti Gaming OC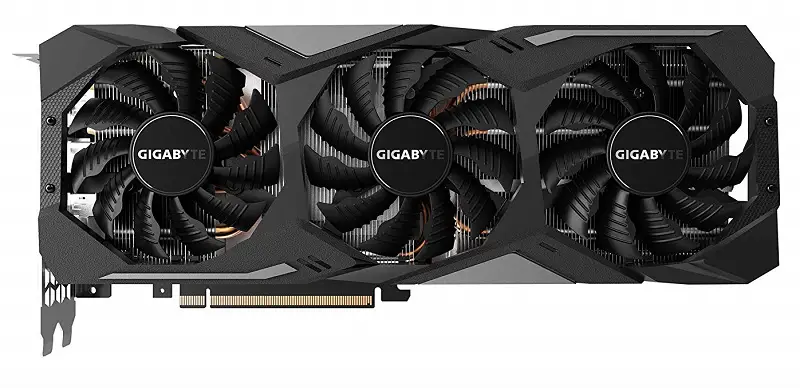 RTX 2080 Ti is for those who don't want any compromise in 4K gaming and they don't have any problem in spending as much as they like. RTX 2080 Ti features 11GB of GDDR6 memory with a memory interface of 616GB/s, 4352 Cuda Cores, and a memory interface width of 352-bit. This is an absolute monster for any game and will crush everything at the highest possible graphics settings.
It's around 10% faster than the RTX 2080 Super but unfortunately, it's very much expensive when the price to performance ratio is considered. You would think that if RTX 2080 Super costs around $700-$800, this would be priced at around $1000 max. But no, it costs a whopping $1200 and more which makes it an absurd choice for gaming but at the same time, we don't have any alternative to this card from AMD.
If you think that spending over $1200 is fine for you and you don't want to see your fps going below 60 at 4K, then without any hesitation, go for this one but remember that you must use something like i9 9900K to get the most out of it.